Desert to Medina: A Cultural Exploration of Qatar and Morocco
Description
Embark on an unforgettable cultural journey through the fascinating destinations of Qatar and Morocco. From the modern city of Doha to the ancient medinas of Marrakech and Rabat, this Qatar & Morocco tour takes you through a diverse range of experiences, from stunning Islamic architecture to bustling markets and relaxing beachfronts. Discover the rich heritage and vibrant culture of these two unique destinations and immerse yourself in the beauty and charm of the Middle East and North Africa.
Itinerary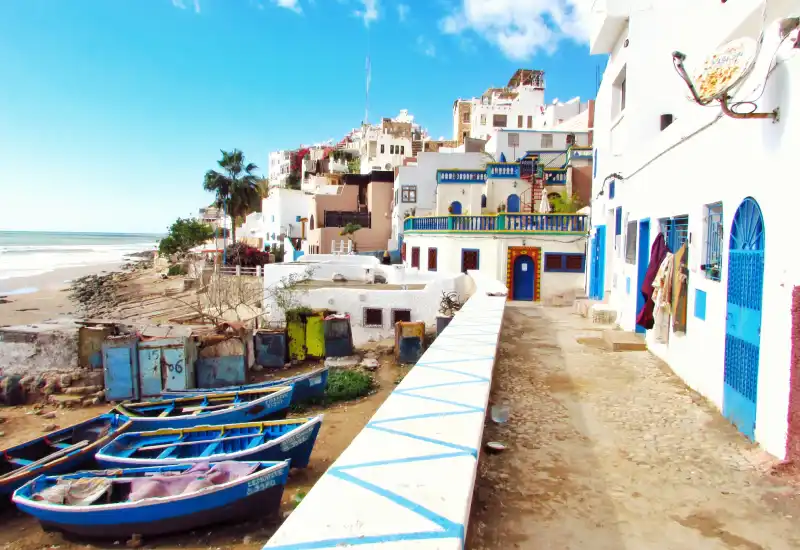 What to Expect
Pick-up and drop-off at all International Airports
Brief stops at Dhow Harbour
City tour
Accommodations
Inclusions
Transportation in an air-conditioned vehicle
All guides are licensed and English-speaking
Exclusions
Meals and beverages
Travel insurance
Anything else that is not expressly mentioned above in Inclusions
Be sure to dress modestly when visiting religious and cultural sites, particularly in Morocco.
Sample the local cuisine, which includes a variety of flavors and spices unique to each country.
Stay hydrated and protect yourself from the sun's rays, especially during outdoor activities.
Be prepared for the cultural differences and customs of each destination, and always show respect and kindness to locals.
COVID-19 Precautionary measure
Required green health status on the Ehteraz app
All vehicles used for tours and services are properly sanitized and disinfected before and after the tour
Tour guide and guests will be wearing masks for the full duration of the tour
Drivers and tour guides have their temperatures checked before commencing any shift
Hand sanitizers are provided for visitors
The experience complies with government regulations
Social distancing guidelines to be strictly followed at all times
Guests who display symptoms related to COVID-19 should not attend tours