Thrill, rush, and adrenaline. Formula One is one of the most popular international forms of racing that has many fans all around the world. The sound of roaring engines, the smell of burning rubber, and the sight of sleek, aerodynamic machines hurtling around the track at breakneck speeds is a spectacle that leaves spectators breathless. Formula One, also known by other names such as F1 or Formula 1, is a fantastic realm of speed competition that requires limitless skill and focus. In this article, we will go through Formula 1's History and learn more about this amazing racing competition.
F1 History
The invention of cars and automobiles was a great event throughout history, and in the late 19th century, people began to use more cars, and racing competitions and events began to take place in different regions.
The first racing competitions were so difficult. Old cars were upright and heavy, roads were not standard, mechanics accompanied drivers, and overall races were not ideal by modern standards.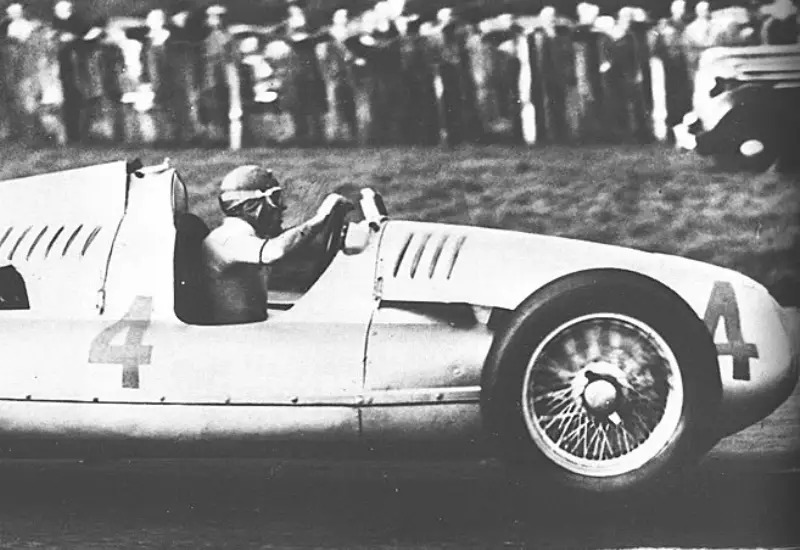 Nevertheless, racing was popular in Europe, and there were some competitions held in the early 1900s. The first stages of Formula 1 racing were built between 1931 and 1939.
But later, after the second world war, F1 history began, and F1 was born as a ruled championship and a standardized sport to excite fans of motor racing and car lovers.
With the help of FIA (Fédération Internationale de l'Automobile), the first official Formula 1 race took place in England in 1950.
Who Invented Formula1?
There isn't any particular evidence that can show who invented Formula 1. Racing cars and motorsports were one of the first popular activities after the invention of cars, and people from around the world would participate in local and international racing events.
However, after the ending of world war ll, the discussion for creating a new world championship of Formula 1 car racing began with Augustin Perouse, who was the new chief of the Association Internationale des Automobile Clubs Reconnus (AIACR), which later on was changed to FIA (Federation Internationale de l'Automobile).
So, in some terms, we can say that FIA is the creator of the Grand Prix and Formula 1 racing events. Today, the FIA is also responsible for all the rules of F1 and is the regulating body of Formula 1 competitions.
First Formula 1 Race 1950
The first Formula One race was on May 13, 1950, at the Silverstone in England. The race was part of the inaugural season of the FIA Formula One World Championship, which was created to bring together the best drivers and teams from around the world to compete in a series of races that would determine the World Champion.
The race featured 10 different teams, including Alfa Romeo, Ferrari, and Maserati, and teams had to compete in a total of 70 laps. Team Alfa Romeo driver, Guiseppe Nino Farina, won the race.
The First Formula 1 Race in 1950 was one of the major events in motorsports history, which created a new era for teams all around the world.
First Formula 1 Cars
The first decades of Formula 1 racing were a new opportunity for lots of car companies, and it was an important matter since many companies were damaged after World War ll in terms of financial ability to create new sports cars and the best engines. There were a number of cars from famous companies in those decades.
Alfa Romeo
The first champion F1 car was built long before the invention of Formula 1. The Alfa Romeo 158 Alfetta was one of the supercars that had won 18 races even before Formula 1 races took place. Many consider this car the first Great F1 car.
Ferrari
Enzo Ferrari, a myth and a legend, built many awesome cars and was the king of Formula 1 racing with the Ferrari 500. The Ferrari 500 was very similar to his older brother, Alfetta, and was one of the few cars that were king of speed.
Mercedes W196, Benz
Mercedes W196 was another masterpiece created to dominate Formula 1. Mercedes decided to enter F1 for the 1954 season, and it had a reliable history in Grand Prix racing before the Second World War.
Other companies built awesome and iconic F1 Cars. The Maserati 250F is another famous F1 Car that created history in the Formula 1 history book. Vanwall VW5, Cooper T51, and Lancia D50 were also famous icons of Formula 1 history.
F1 Racing Rules
F1 is a popular racing sport with interesting rules and facts that make F1 even more thrilling. For example, the maximum number of cars allowed on the grid is 20.
This means that only 10 teams can compete in any given race. The car's weight, plus its driver, must be a minimum of 746 kg.
This is to ensure that all cars are roughly the same weight. During a pit stop, the car can only be worked on by a maximum of 20 team members.
This includes mechanics, engineers, and other support staff. The maximum number of engines that a team can use during a season is three.
If they use more than three, they will receive a grid penalty. Drivers must wear a fireproof racing suit, gloves, and shoes, as well as a crash helmet.
The suit must cover the entire body and be made of fire-resistant materials. The race distance of each Grand Prix is a minimum of 305 km and a maximum of 320 km. The organizers of each race determine the exact distance.
F1 Legends Who Stayed in Our Memories
Formula One racing has produced many legends over the years, drivers who have left an indelible mark on the sport and captured the hearts and imaginations of fans around the world.
Ayrton Senna
Ayrton Senna, a Brazilian driver, is regarded as one of the greatest drivers in the history of Formula One. He won three World Championships and 41 Grand Prix races before his tragic death at the San Marino Grand Prix in 1994.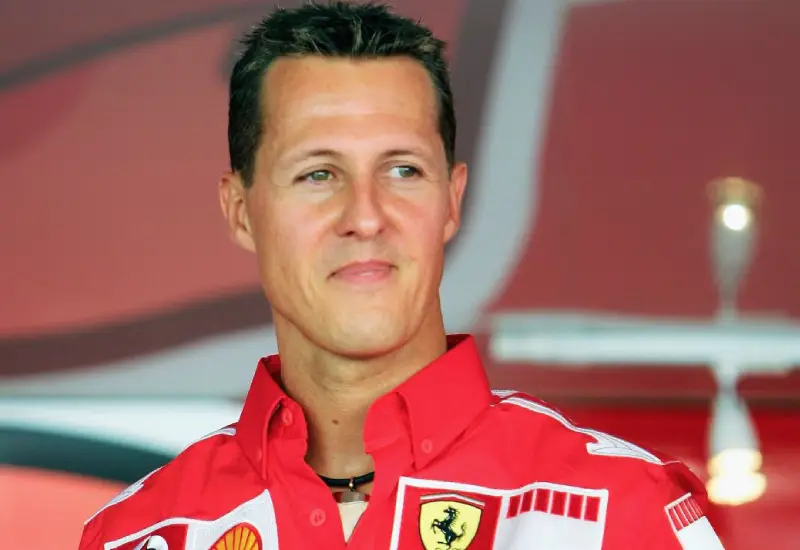 Michael Schumacher
Who can forget the legendary Michael Schumacher, one of the most successful drivers in the history of F1, who won seven world championships? The man is a legend and one of the most beloved drivers of F1.
Juan Manuel Fangio
Argentine driver Juan Manuel Fangio won five World Championships in the 1950s, a record that stood for over 40 years. One of the greatest drivers of all time, he is widely regarded as being one of the best.
Alain Prost
French driver Alain Prost won 4 World Championships and 51 Grand Prix races. He is remembered for his intense rivalry with Ayrton Senna, which made some of the most memorable moments in the history of the sport.
These names were only a few F1 legends who stayed in our memories and created beautiful moments in the history of F1. They are an inspiration who produced generations of fans and drivers for F1.
Jim Clark
Jim Clark won 2 World Championships and 25 Grand Prix races throughout his career. He was known for his talent in the F1 racing history.
Finally
Formula1 races are among the most popular forms of international racing, held in different countries and continents every time. The thrill and the rush in F1 racing are fabulous, and its drivers are some of the most skilled humans that push beyond their limits for an amazing competition. Some believe that Formula One is one of the most prestigious sports, and they are correct. Pumping adrenaline, being able to focus, and using your skills in harsh moments definitely makes F1 a prestigious sport.
Are you a Formula 1 fan? Maybe you are interested in below posts: