Safir Hotel Doha is a prominent luxury hotel in the vibrant city of Doha, Qatar. With its exceptional service, elegant accommodations, and convenient location, Safir Hotel Doha offers a memorable stay for both business and leisure travelers.
Safir Hotel Doha allows guests to immerse themselves in the vibrant atmosphere of the city. The hotel's convenient position provides easy access to major attractions, corporate hubs, shopping destinations, and cultural landmarks. Whether you wish to explore the bustling Souq Waqif, marvel at the world-class exhibits in the Museum of Islamic Art, or enjoy a leisurely walk along the picturesque Doha Corniche, all are within reach from the hotel's doorstep.
Safir Hotel Doha Facilities and Services
The hotel boasts a wide range of well-appointed rooms and suites designed to provide comfort and relaxation. Each room is tastefully furnished and equipped with modern amenities, ensuring a pleasant stay for guests.
Whether in a standard room or a luxurious suite, guests can expect a peaceful retreat with a blend of elegance and functionality.
For those seeking relaxation and wellness, Safir Hotel Doha features a modern fitness center and a spa where guests can rejuvenate their senses.
The Safir Hotel Doha Spa offers a range of treatments and therapies to promote relaxation and well-being, providing a sanctuary of tranquility amidst the bustling city.
Additionally, the hotel offers excellent facilities for meetings, conferences, and events. With versatile event spaces, modern audiovisual equipment, and dedicated event planning services, Safir Hotel Doha is well-equipped to host successful business gatherings or social celebrations.
Safir Hotel Doha Tripadvisor
Safir Hotel Doha has received rave reviews and positive ratings on TripAdvisor. Guests who have stayed at the hotel have shared their experiences, praising the hotel for its exceptional service, luxurious accommodations, and convenient location in Doha, Qatar.
Many reviewers on TripAdvisor have commended the hotel's elegant and well-appointed rooms, noting the comfortable furnishings, modern amenities, and attention to detail.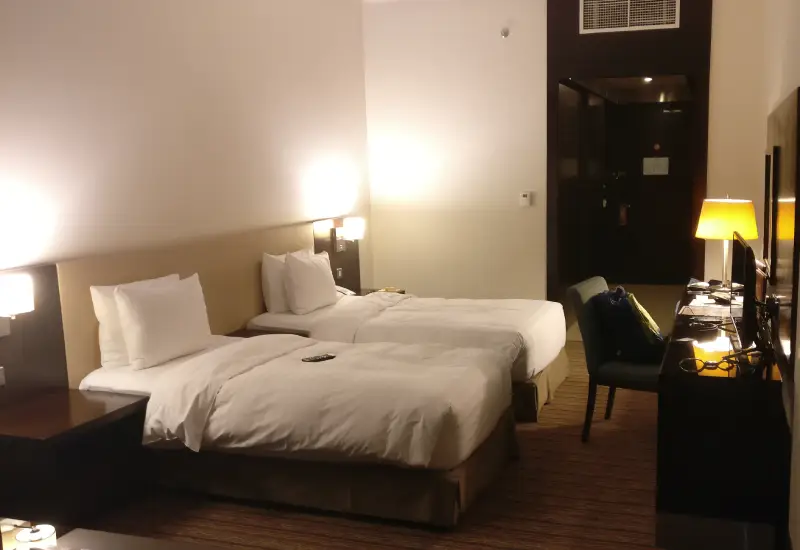 Many guests commented on how spacious and clean the accommodations were, which made their stay truly enjoyable.
The hotel's dining options have also garnered high praise on TripAdvisor. Reviewers have raved about the diverse culinary offerings, including the delectable flavors, presentation, and attentive service.
From authentic Arabian cuisine to international dishes, guests have highlighted the food's quality and the delightful dining experiences they enjoyed during their stay.
Safir Hotel Doha Restaurant
The Safir Hotel Doha Restaurant is a vibrant restaurant in the heart of Doha. This elegant establishment offers a contemporary dining experience with an eclectic mix of Eastern and Western cuisine.
The restaurant has an open-plan feel and is decorated in a modern and chic way. The atmosphere is warm and inviting, and the staff is attentive and welcoming.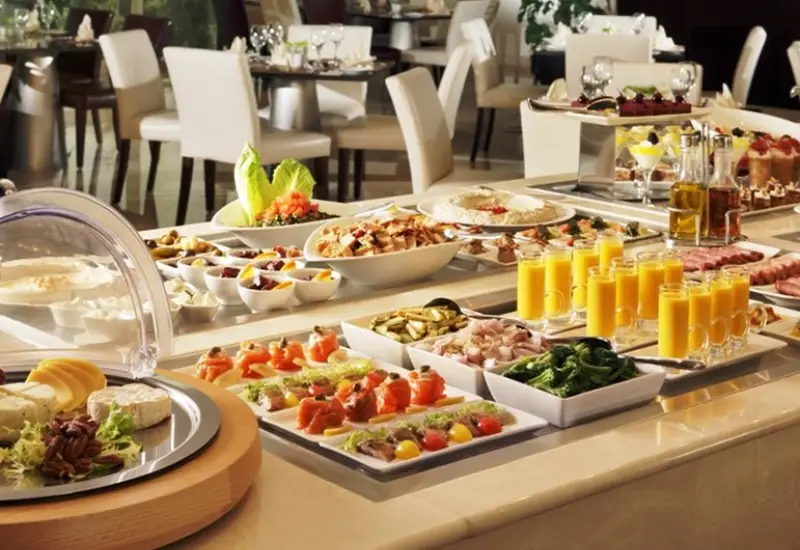 The menu at the Safir Hotel Doha Restaurant includes a wide variety of dishes. There is something to suit all tastes, with an array of different dishes, including seafood, grills, salads, vegetarian options, and vegan options.
There are also daily specials that take advantage of the fresh, locally sourced ingredients.
Safir Hotel Doha Bar
Safir Hotel Doha Bar is the perfect setting to unwind and enjoy an evening. Located inside the luxurious Safir Hotel Doha, the bar speaks understated luxury and offers a comfortable and relaxed atmosphere.
The bar offers a wide selection of beverages, from classic cocktails to beer and champagne, to international visitors and Doha locals.
There is a variety of snacks and light snacks available. For a truly memorable experience, guests can enjoy live music or karaoke sessions.
The interior of Safir Hotel Doha Bar is a blend of modernity and traditional touches. The bar is brightly lit and has a welcoming atmosphere, with plush seating and contemporary decor. There is an elegant fireplace as well, creating a warm and inviting ambiance.
Safir Hotel Doha Careers
The Safir Hotel Doha Careers website provides potential applicants with valuable information about positions available at the hotel. Applicants can search for a job opening by position, job category, or job location. They can also apply for positions online, as well as view postings from Safir Doha's recruitment partners.
Some of the positions for which the hotel is currently recruiting include Front Office Staff, Housekeeping Staff, Food and Beverage Staff, Maintenance Staff, Engineering Staff, Banqueting & Event Staff, and Security Staff.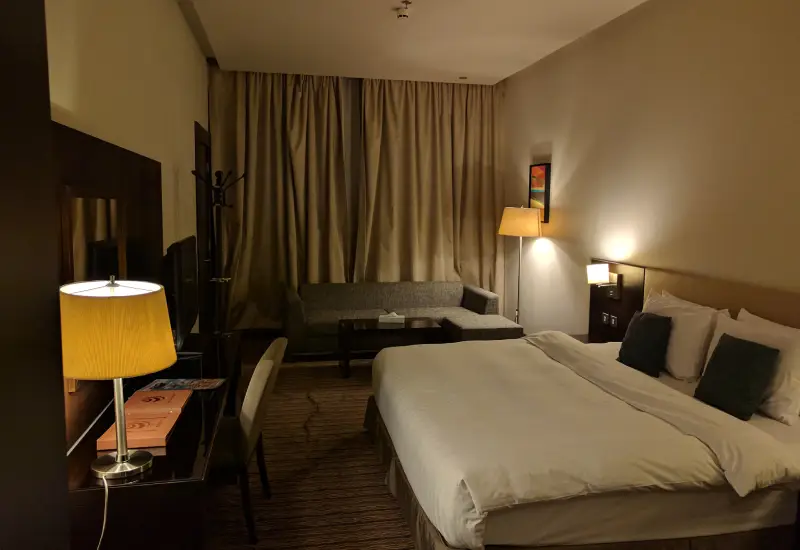 For each of these positions, the hotel provides details of the job duties, responsibilities, and the required qualifications. Apart from these, Safir Doha also provides job descriptions for catering jobs, reservations, finance & accounting, and marketing & sales positions.
If you're looking to build a career in the hospitality industry, Safir Doha can be an excellent choice. Whether you're interested in a managerial role or a more hands-on position, this 5-star hotel provides you with the opportunity to build a valuable career path that will last for many years.
Safir Hotel Doha Location
Safir Hotel Doha is located in the heart of Doha, Qatar's bustling capital city. It is just a 20-minute drive from the international airport, making it highly convenient for both business and leisure travelers.
The hotel is also ideally located in the city's financial district, giving it easy access to some of the finest shopping, dining, and attractions that the area has to offer.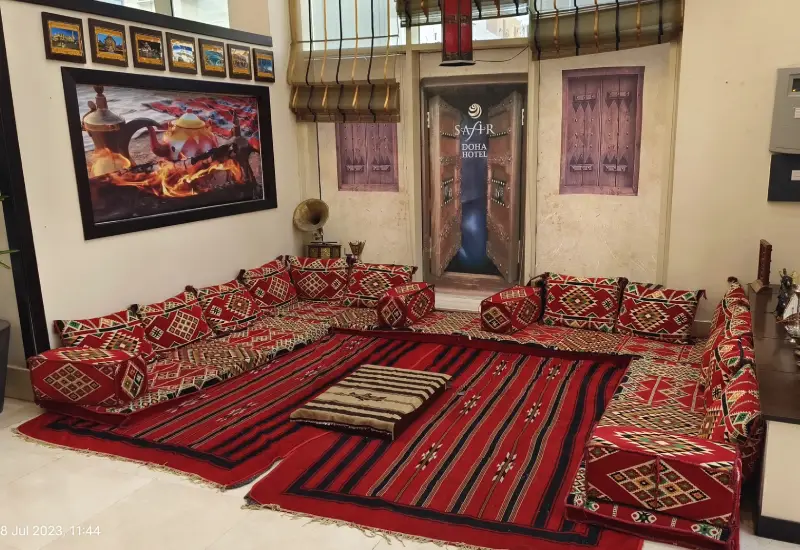 Guests won't have to look far from the hotel to find an array of exciting activities and experiences to enjoy, from sightseeing to exploring the country's fascinating culture.
More Information to Visit Safir Doha Hotel
Safir Hotel Doha Contact Number: +974 4 445 5333
Safir Hotel Doha Address: Al Najma Street, Doha, Qatar
Safir Hotel Doha Email Address: [email protected]
Safir Hotel Doha Website: Here
Final Word
Overall, Safir Hotel Doha combines luxurious accommodations, exceptional dining experiences, and convenient amenities to create a memorable stay for its guests. Whether visiting for business or leisure, travelers can expect a warm welcome, impeccable service, and a delightful experience at this prestigious hotel in the heart of Doha.
Are you planning to travel to Qatar? Check out our Qatar Hotel page & Qatar tours.