Doha, the capital city of Qatar, is home to various tourist attractions, restaurants, museums, hotels, and malls. Although it is a small city, you can find almost everything in Doha while exploring the Arabic culture. Doha, had a flourishing culinary scene with a noteworthy number of eateries catering to different tastes and cuisines. The vibrant capital of Qatar is known for its differing feasting alternatives, extending from conventional Qatari food to worldwide dishes from around the world. In this article, we will introduce one of the best Indian restaurants in Doha, Jamavar Indian Restaurant.
Jamavar Indian Restaurant
Located in the bustling district of Qatar, Jamavar Indian Restaurant is one of the few dining places where locals and tourists have fallen in love with its signature dishes.
Offering a new and unseen part of Indian culture, Jamavar Restaurant is a top-notch location for having an excellent meal.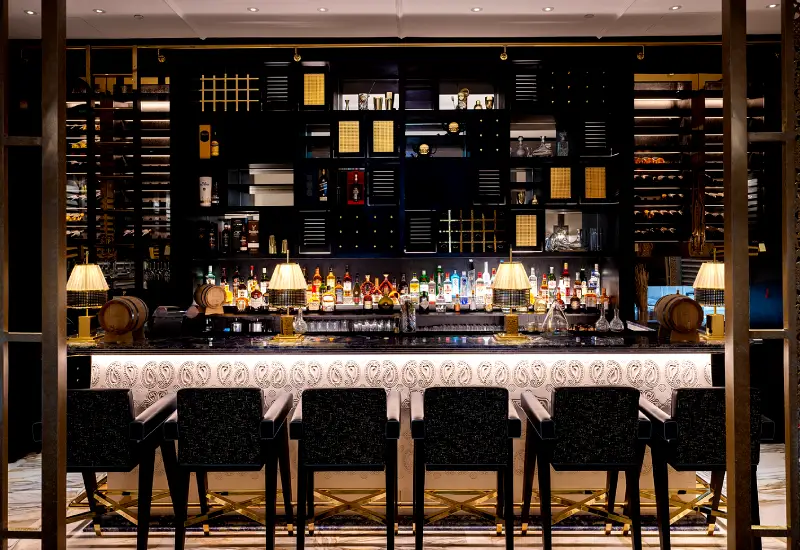 With an amazing team and an experienced head chef, this place is a must-visit restaurant that ensures high-quality Indian food and memorable moments with your group of friends and family.
Conquering the Indian subcontinent's fine dining scene, Jamavar Doha Restaurant has become the subcontinent's second international outpost following the exceptional success of Mayfair London in 2016. An interesting fact about Jamavar Doha is that it is the seventh restaurant in the family.
Jamavar Doha Design
In terms of design, Jamavar Doha restaurant is a peaceful and calming place. The focus of the team of Jamavar Doha is not only seen in its foods but also you can notice the details of its designs.
The first thing you notice is the use of traditional elements that reflect the rich Indian culture. Moreover, the use of warm color palettes and minimalistic design makes the place even more comfortable and relaxing for local and foreign visitors.
The general design of the restaurant becomes even more complete with comfortable chairs and seating areas. Also, the color of the chairs and furniture matches perfectly with the colors of the interior design of Jamvar Doha.
Jamavar Doha Menu
Jamavar Doha Restaurant offers authentic Indian food. You can notice the modern and subtle look at the rich culture and cuisine of India at this restaurant.
Jamavar Doha Menu consists of diverse signature dishes and authentic tasty Indian eateries. Attention to detail, use of fresh ingredients, and the high skill of the team of Jamavar Doha make this restaurant a perfect place and leave no place to criticize.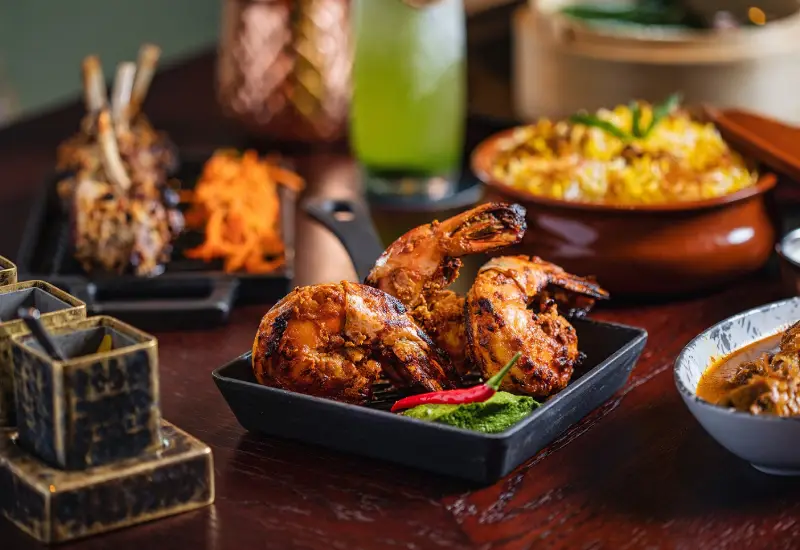 Jamavar Doha's menu is a delicious journey to the cuisine and culture of Indian people. Jamavar Doha's Menu Price is also reasonable and ideal for family gatherings. Jamavar Doha's Price is a great trait for the quality and taste of its dining options.
Jamavar Doha Owner
Renowned for its unique approach to Indian cuisine from across the subcontinent, Jamavar Doha Restaurant provides an opportunity for food lovers and also a journey to explore the world of Indian foods and immerse themselves in Indian cuisine.
The team of Jamavar Doha, with their lovely hospitality and high-skilled chefs, don't rely on their names and they only focus on the quality of food and providing an authentic experience for their guests.
Jamavar Doha owner is Samyukta Nair. However, the start of this chain brand was by her father Dinesh who first started his work at The Leela Palaces.
Jamavar Indian Restaurant Reviews
Jamavar Indian Restaurant is one of the top-level eatery locations in Doha, the capital city of Qatar. Jamavar Restaurant has gained a great reputation and fame, followed by its London branch, receiving a number of awards and positive reviews made by a wide range of people and food enthusiasts.
Jamavar Doha is also quite popular among Qatari people and travelers. Many online reviews about Jamavar Restaurant describe this place as a unique experience that everyone must try.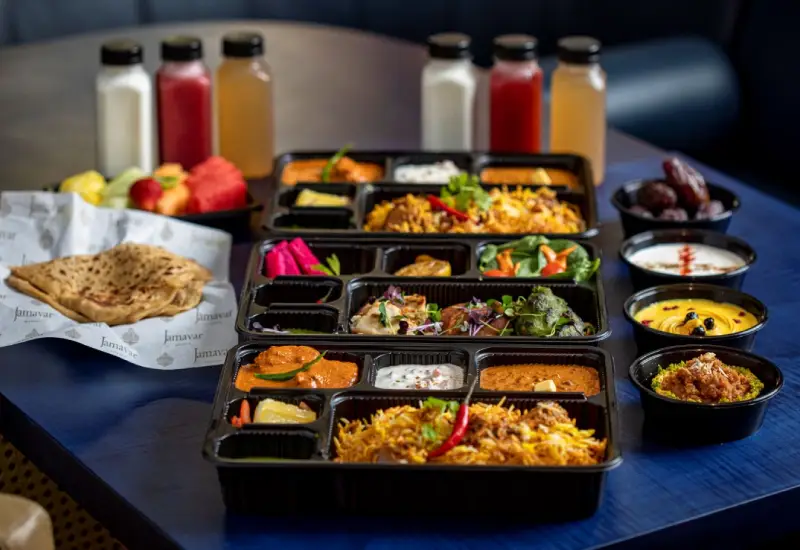 Excellent food, beautiful design, and fantastic services are only a few positive key points about Jamavar Indian Restaurant. Jamavar Doha is the youngest member of the Jamavar family yet the most popular one.
"Awesome Indian food, mesmerizing ambiance, super service"
This is only one of the short reviews that have been submitted by guests of the Jamavar Restaurant on TripAdvisor, and it describes this place very well.
Jamavar Restaurant Location
Doha is well-known for its wide range of malls, hotels, and other attractions. Jamavar Doha is one of the top locations to try Indian food. The restaurant is located in the center of the city at the Sheraton Grand Doha Resort & Convention Hotel.
The restaurant is easily accessible by taxi and car. Also, if you are staying at the nearby hotels, you can walk a short amount of distance to this restaurant and immerse yourself in the amazing world of tastes.
Moreover, there is a wide range of different malls, shops, museums, and other attractions, all of which are close to the location of this restaurant.
You can also have access to the sea and enjoy the view of the endless Persian Gulf only with a short walk.
Pieces of Information
Jamavar Doha is situated in the heart of Qatar at the Sheraton Grand Doha Resort & Convention Hotel.
You can go to this place by public transportation, and you will have access to different spots of the city easily. If you want to try Indian food, this place is the one for you.
Contact Number: +974 4485 3000
Address: Al Corniche Street Sheraton Grand Doha, Doha 6000 Qatar
The Jamavar Doha Qatar is open every day from 12:30 PM – 12:00 AM.
Final Words
Doha is known for its diverse range of restaurants for every taste. Jamavar Restaurant is one of the best eatery places situated in the heart of Qatar.
Offering unique Indian dishes to its guests, Jamavar Restaurant of Doha is well-known for its signature dishes and vibrant atmosphere.
If you want to try something different or are just in the mood for Indian food, don't forget to check out Jamavar Indian Restaurant to have the best moments of your life.
Are you planning to travel to Qatar and looking for a Qatar travel agency? Check out our Qatar tours and feel free to contact us.