Doha, the spectacular capital of Qatar, is famous for its luxurious lifestyle and diverse and attractive restaurants. It is one of the best rooftop bars in Doha. Among the many entertainment options, Tropicana 360 consistently stands out. Located in the heart of the city, Tropicana 360 is not just a bar.
It is an immersive experience that connects you with a tropical vibe with contemporary elegance. This charming place offers unforgettable nights and memorable moments for locals and tourists.
In this article, we take you on a journey through the desirable surroundings, the wide selection of drinks, live entertainment, delicious food, and exceptional service that define Tropicana 360 as the premier bar destination in Doha. Stay with us until the end of the article to check out another attraction in Doha.
Tropicana 360 Space and Design
The ambiance, as showcased in Tropicana 360 photos, perfectly combines the charm of a tropical paradise with a modern and luxurious aesthetic.
The interior design is an artful mix of vibrant colors, comfortable seating, and elegant decor that creates a relaxed and sophisticated atmosphere.
What really sets this place apart is the stunning view it offers of the Doha skyline, making it the perfect place for a romantic evening or gathering with friends.
The cleverly designed layout ensures that every guest has the opportunity to enjoy the stunning views.
Tropicana 360 Menu Qatar
The journey through the Tropicana 360 menu often begins with a selection of appetizers that entertain and prepare you for the main meals.
Crispy calamari with zesty dipping sauce, perfectly seasoned sliders, or tasty bruschetta are some of the appeals of appetizers. These appetizers are the perfect prelude to an unforgettable dining experience and are ideal for sharing with friends or savoring on your own.
When it comes to the main courses, Tropicana 360 excels. The menu has a wide variety of options to meet a wide range of preferences.
From juicy grilled meats to fresh seafood, everything is cooked in the best possible way to give you the best dining experience. For those looking for a special taste, their fusion dishes are a must-try (Full Menu)
Tropicana 360 Drink and Dessert Menu
Their selection of sides and salads offers a balance of flavors and textures to complement your main meal. Additions such as crisp garden salad, creamy mashed potatoes, or a side of perfectly seasoned vegetables are made to enhance your dining experience.
Save room for dessert because Tropicana 360's sweet offerings are the perfect ending to your delicious meal.
The dessert menu is part of their culinary team's creations, from rich and decadent chocolate delights to refreshing fruit-infused desserts.
Of course, no visit to Tropicana 360 would be complete without exploring their extensive beverage menu.
Their expert mixologists create cocktails that pair perfectly with the flavors of the food, enhancing the overall dining experience.
Tropicana 360 Doha Happy Hour
Tropicana 360 has earned a reputation for offering an exceptional Happy Hour that is hard to match in the city. With a variety of special deals, it is no wonder that customers keep coming back for a delightful experience.
The Tropicana 360 Happy Hour really stands out. From 4:00 to 5:00 p.m., guests can enjoy select beverages for an unbeatable price of just 24 riyals.
If you prefer to extend your enjoyment, the window from 5:00 to 8:00 p.m. offers selected drinks at an attractive rate of 34 riyals.
Happy Hour resumes from 12 a.m. to 2 a.m. with drinks available for 29 riyals. These prices set Tropicana 360 apart, making it a go-to destination for those seeking wallet-friendly fun.
In addition to fantastic drink deals, the establishment also boasts a delectable culinary offering, with the "potatoes and cheese croquette" receiving high praise.
Whether you are here for drinks or a combination of beverages and bites, Tropicana 360 ensures you are in for a satisfying experience.
Moreover, Tropicana 360's inviting atmosphere is complemented by a friendly and attentive service staff. This creates the perfect setting for socializing and relaxing during your visit.
With daily Happy Hour specials and weekly events, Tropicana 360 proves time and again that it is a place where you can relax, let loose, and enjoy a memorable night out in the heart of Doha.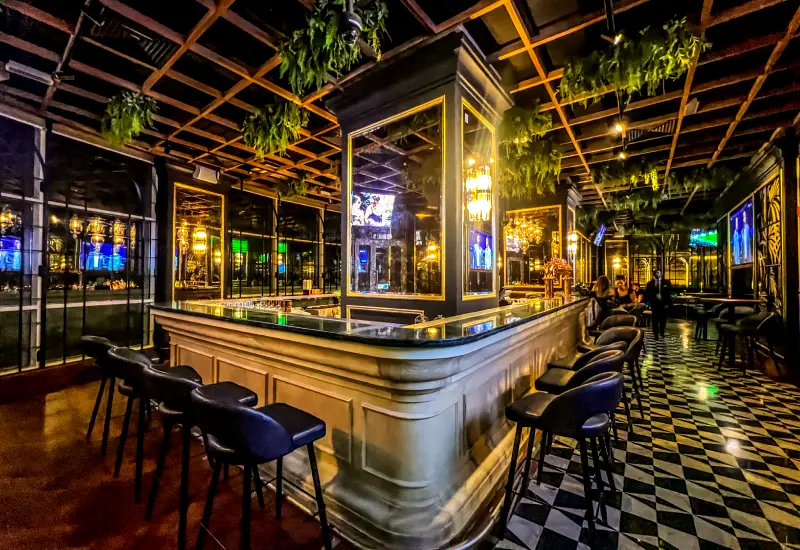 Tropicana 360's Happy Hour offerings are a magnet for those in search of a good time without stretching their budget. With unbeatable drink prices, delicious food, and a welcoming ambiance, it is a destination that lives up to its reputation.
Tropicana 360 Price
Tropicana 360 understands that great food should be accessible to everyone. Their Tropicana 360 menu price reflects this view and offers a wide range of options to suit different budgets.
Appetizers: For those looking for a tasty start, appetizers are priced reasonably, starting at 25 QAR. You can enjoy a flavorful beginning to your meal without breaking the bank.
Main Meals: The main courses at Tropicana 360 offer excellent value for money. Prices vary depending on your choice, with options for both the budget-conscious and those looking for something a little more special. You can expect main courses to start at 60 QAR.
Sides and Salads: The sides and salads at Tropicana 360 are designed to complement your main meal without costing much. These tasty additions typically start at 35 QAR.
Desserts: Sweet endings to your meal will not leave a bitter taste in your wallet! Desserts at Tropicana 360 start at 20 QAR, ensuring that you can satisfy your sweet tooth without breaking the bank.
Beverages: Drink prices at this bar are competitive and offer excellent value. Cocktails and other drinks usually start at 10 QAR.
Tropicana 360 Reviews
One reviewer highlights the exceptional service, mentioning Putu Yuni as a standout host who ensured a memorable experience.
The on-the-beach shisha and drinks received compliments for their taste and affordability, making it a must-visit spot for those looking to relax with a view of the city's skyscrapers.
While the food prices may lean towards the higher side, the overall consensus is that Tropicana 360 offers good value for money, especially for drinks.
Another guest found Tropicana to be a delightful dining experience. They praised the stunning view, delicious food, and fantastic service.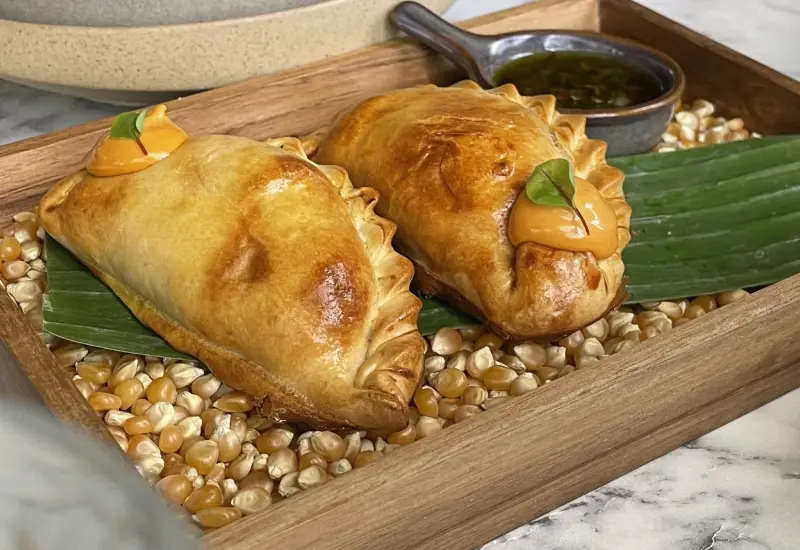 A server named Tanory went above and beyond to make their visit unforgettable. The reasonable prices added to the appeal, making Tropicana a highly recommended restaurant for those seeking a well-rounded dining experience.
Lastly, a regular patron of Tropicana 360, visiting for the 8th time, expressed their loyalty to the place. They praised the excellent value in terms of price and service, along with the vibrant atmosphere created by the DJ.
Yuni's exceptional service skills and the beautiful view also earned a mention. Overall, this reviewer thanked Dusit Hotel for creating such a remarkable place.
Final Word
Tropicana 360 is a destination that captures the vibrant nightlife of Doha. Its unique combination of beautiful and colorful surroundings, varied drinks, live entertainment, delicious food, and exceptional service make it a must-see when visiting Qatar.
Tropicana 360 promises an experience that will leave a lasting impression on your Doha trip. So, make sure to include Tropicana 360 in your travel plan and complete your trip with a visit.
Are you planning to travel to Qatar and looking for a Qatar travel agency? Check out our Qatar tours and feel free to contact us.