Welcome to Gate Mall in the heart of Doha, a paradise where elegance, luxury, and culture come together to bring you an unforgettable shopping and dining experience. As an award-winning architectural masterpiece, The Gate Mall Qatar stands as an icon of luxury in the region, offering a unique blend of world-class retail, art, and an unparalleled culinary journey.
From the moment you enter this grand space, you are transported to a world where all the details, from the design to the restaurants and different spaces, inspire a sense of grandeur and luxury. Stay with us until the end of this article to get to know its charm.
Gate Mall Design
The design and interior of The Gate Mall in Doha showcase a timeless contemporary elegance, coupled with more than six decades of experience from Salam International Investment Ltd (SIIL) experience.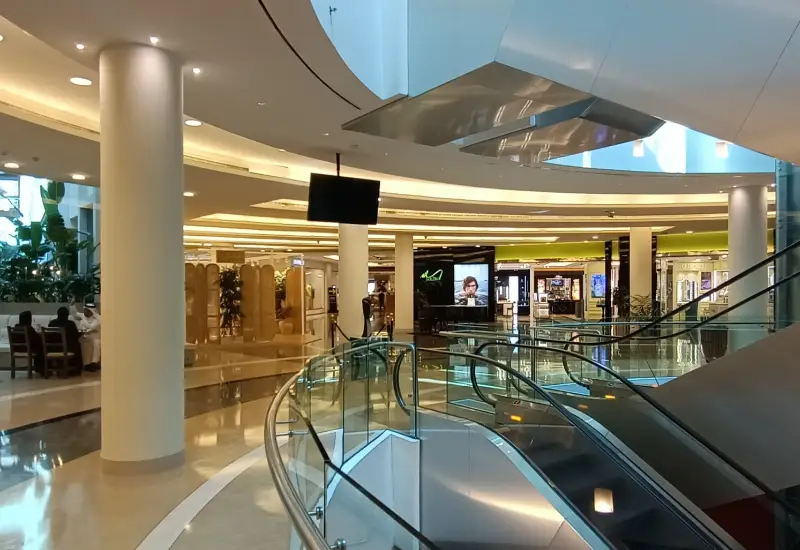 As the pinnacle of SIIL, a complex with diverse regional business operations, The Gate Mall Qatar is one of the best examples of the expertise of SIIL's real estate development and investment company, Salam Bounian. With a simple look at the Gate Mall photos, you can see the greatness and beauty of this shopping center.
The interior of the Gate Mall creates a unique and pleasant atmosphere for shoppers and visitors. It symbolizes SIIL's commitment to providing a high-quality, visually appealing space for shopping, dining, and entertainment.
Who are the Owners of Gate Mall?
The Gate Mall in Doha, Qatar, is owned and managed by Hamad Abdulrahman Al-Attiyah Group. This prominent Qatari company is responsible for the development, operation, and management of the mall. The group is involved in various sectors, including real estate, retail, and hospitality.
Gate Mall has established its place not only in Doha, Qatar but also in the vibrant city of Kuwait. In Kuwait, The Gate Mall is located in the Fintas area and stands as a commercial marvel in the form of a shopping center.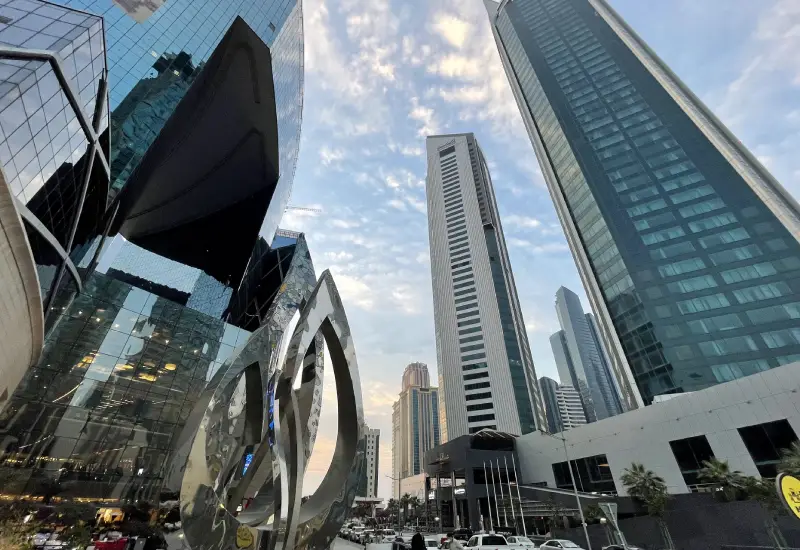 This branch of The Gate Mall spans approximately 53,000 square meters, offering visitors a spacious and luxurious shopping experience.
The Gate Mall in Kuwait is owned by Shuwaikh Gate Holding K.S.C., a company responsible for the development, operation, and management of the mall in Kuwait.
What to check out at The Gate Mall
At The Gate Mall Qatar, there's something for everyone to explore and enjoy. If you are a gamer, make sure to visit Store974, Qatar's first PC Gaming Store. It is a gamer's paradise, offering a wide range of gaming essentials.
While you are there, take a moment to eat some tasty treats at the Energy Bar, where you can enjoy delicious slushies and energy drinks.
Do not forget to capture the perfect selfie at their vibrant RGB tunnel and browse through epic comics.
For those seeking relaxation and self-care, a visit to the BO TA NY Lab is a must. This Qatar-based brand offers a variety of treatments, facials, and spa sessions, all tailored to suit individual needs.
They also provide a selection of organic and vegan products, including candles, face mists, face oils, body scrubs, and more, available at their store.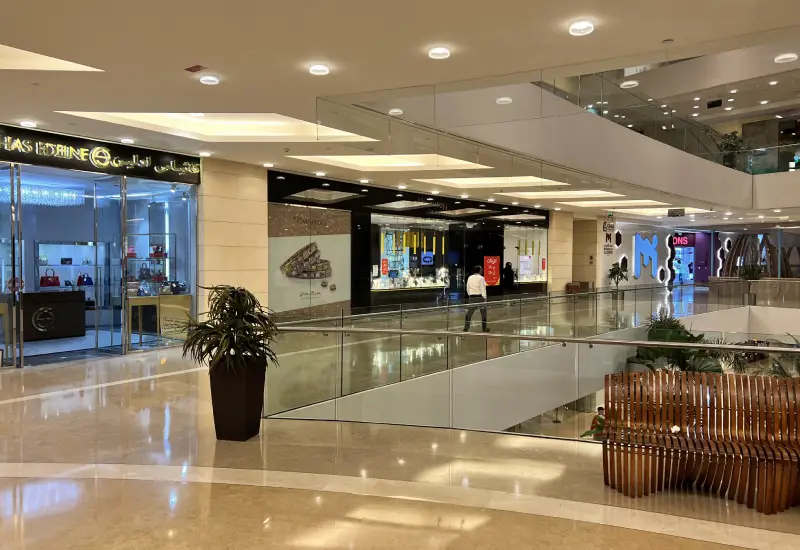 And when hunger strikes, head to Dawg at The Gate Mall, known for its specialty hot dogs crafted from Angus beef, vegan 'beyond meat,' and even fish sausages, a first of its kind.
Complement your 'dawg' with their homemade sauces and a side of tater tots, hash browns, or their legendary chicken strips for a true diner experience in the heart of Doha.
Finally, for an engaging and fun-filled experience, enter the Museum of Illusions, a space that captivates your senses and takes you on a journey of illusion, awe, and wonder. It is a great way to spend a fun weekend with family and friends.
The Gate Mall Qatar Restaurants
The Gate Mall in Doha offers a delightful culinary experience with a variety of restaurants, and here are some notable dining options within the mall:
Angelina Paris
Angelina Paris is known for its French patisserie and café offerings. Here, you can enjoy exquisite pastries, delectable desserts, and premium coffee in a chic and elegant setting, perfect for an afternoon tea or coffee break.
DAWG
As the name suggests, here is a heaven for hot dog lovers. This restaurant is the perfect place for those who crave delicious hot dogs with a range of creative toppings and flavors.
Eatopia
Eatopia is an all-purpose dining destination known for its diverse cuisine. It is a great place to find everything from sandwiches to international cuisine, making it a great option for shoppers with various tastes.
Espression Lavazza
Espression Lavazza is a coffee lover's paradise. They serve high-quality Lavazza coffee, providing a perfect caffeine fix for those exploring the mall or simply looking for a cozy spot to enjoy a cup of joe.
EverGreen
For health-conscious diners, EverGreen offers fresh and nutritious options, including salads, wraps, and smoothies. It is an ideal choice for those looking for a lighter and healthier meal.
Flat White
Flat White is a specialty coffee shop known for its expert espresso and cappuccino. It is a great place to rest and recharge during a shopping excursion.
The Gate Mall Shops
Here are the list of The Gate Mall Shops:
Amiri Gems
Amiri Gems is a famous jewelry store where visitors can find exquisite pieces of fine jewelry. It is the ideal place for those looking for a touch of luxury and timeless beauty.
Botany Lab
Botany Lab stands out as a unique destination in the world of wellness and treatments. Their innovative treatments set them apart, and they offer services that are truly exceptional, both locally and globally. For those looking for a distinctive spa experience in Qatar, this is the place to explore.
Brunello Cucinelli
Brunello Cucinelli is a luxury fashion boutique that offers clothing and accessories. It is known for its high-quality materials and timeless designs, and the store is a must-visit for fashion connoisseurs.21
Canali
Canali is another prominent fashion store in The Gate Mall, offering a wide range of men's clothing and accessories. With its reputation for fine Italian tailoring, it's the perfect destination for men looking for fine clothes.
Diva Lounge Spa
Diva Lounge Spa is a haven for relaxation and pampering. With a range of spa services and treatments, visitors can relax and rejuvenate in a relaxing and luxurious environment.
The Gate Mall Doha Location
The Gate Mall in Doha is strategically located at Maysaloun Street in the West Bay area. This prime location places it at the heart of the city, making it easily accessible from various parts of Doha.
Visitors can easily reach the mall using their own vehicles or public transportation options.
In addition, for tourists exploring the city, Gate Mall is a prominent stop at number 14 on the Dohabus Hop-on-Hop-Off route, ensuring that it is a prominent destination on the tourist map.
The mall's GPS coordinates at latitude 25 N 19.354 and longitude 51 31.608 E provide accurate guidance to its exact location, making it easy for locals and tourists alike to find their way to upscale shopping and dining.
More Info to Visit Gate Mall
The Gate Mall address: Maysaloun Street, West Bay, Doha, Qatar
The Gate Mall contact number: (+974) 4407 7201
The Gate Mall website: www.thegate-qatar.com
The Gate Mall Email: [email protected]
The Gate Mall opening hours: Saturday to Thursday: 10 a.m. to 10 p.m., Fridays: 1:30 p.m. to 10 p.m
Final Word
Large and luxurious stores and shopping centers are one of the main attractions of the beautiful city of Doha, of which Gate Mall is definitely one of the best. At Gate Mall, you will have a more fleeting experience than shopping and dining.
The mall's calendar of events sparkles with art exhibitions, fashion shows, fun children's programs, and plenty of seasonal celebrations, ensuring it is well worth the trip. So, on your trip to Qatar, be sure to dedicate a part to shopping and visiting its magnificent shopping centers, including Gate Mall.
Are you planning to travel to Qatar and looking for a Qatar travel agency? Check out our Qatar tours and feel free to contact us. Maybe you will find it interesting to read best malls in Qatar.