Al Bidda Park, formerly known as Al Rumaila Park, is a green space near Doha Bay. It is considered one of the oldest public parks in Doha, Qatar. In its peaceful environment, you'll find a delightful array of attractions, from children's playgrounds and small shops to a cultural village and a heritage center.
As you explore further, do not miss the enchanting Wadi Al Sail, a historical valley famous for its sunrise views. The park also features a natural rock, a restored watchtower, and a water plaza with flowing streams.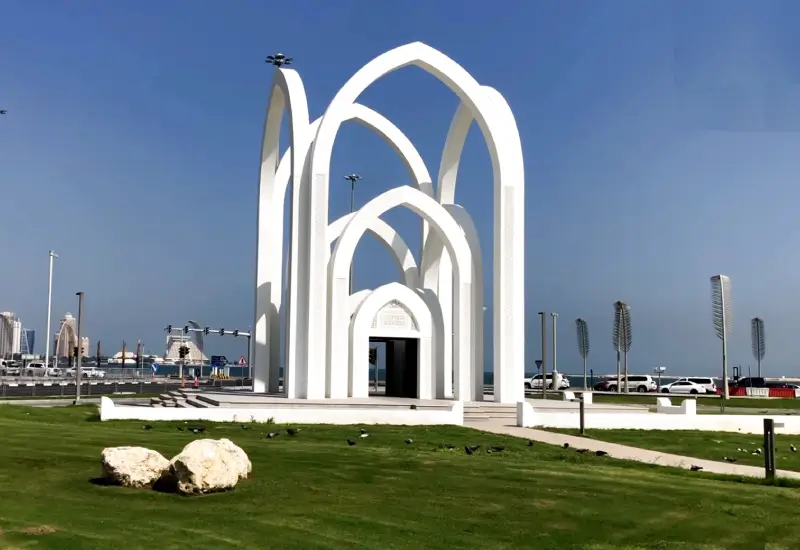 Families can gather at picnic tables, barbeque stations, and gazebos dotted throughout this green haven. These are only part of the attractions and facilities of this great park; let's explore this park in-depth to uncover the reasons behind its popularity and desirability among locals and tourists.
What is Al Bidda Park About?
Al Bidda Park is about providing a pleasant, all-purpose urban oasis for people of all ages and interests.
This lovely park in Doha is a place where you can connect with nature, explore Qatar's cultural heritage, enjoy sports and recreational activities, and spend quality time with family and friends.
In the following, we will examine the different zones of this scenic park in more detail so that you can get to know it better, so stay with us in the rest of the article.
What to Check Out at Al Bidda Park
There are many attractions and activities to see when visiting Albida Park. Be sure to check out the quiet nature areas for a peaceful escape, architectural and heritage areas for cultural insight, sports facilities for active fun, play and entertainment areas for family-friendly activities, and barbecue areas and gazebos to enjoy.
Al Bidda Park Street Food
Al Bidda Park not only attracts visitors with its natural beauty and cultural attractions. It also satisfies cravings with its exciting street food scene.
Along the paths of the park, you will find a variety of street food vendors serving delicious local and international cuisine.
From delicious shawarmas to delicious falafels, savory kebabs, and sweet treats like baklava and kunafa, there is something to please every palate.
If you plan to visit this park, be sure to visit its Qatar street food to get to know a variety of traditional Qatari dishes.
What Are the Zones in Al Bidda Park?
For nature lovers, the "Nature" zone is a peaceful haven where you can enjoy the lush greenery of the park, quiet ponds, and native flora and fauna to the fullest. It is the perfect place for a leisurely walk, birdwatching, or just relaxing in a natural setting.
If you want to explore the cultural and architectural heritage of the area, the "Architecture & Heritage" zone is where you want to be.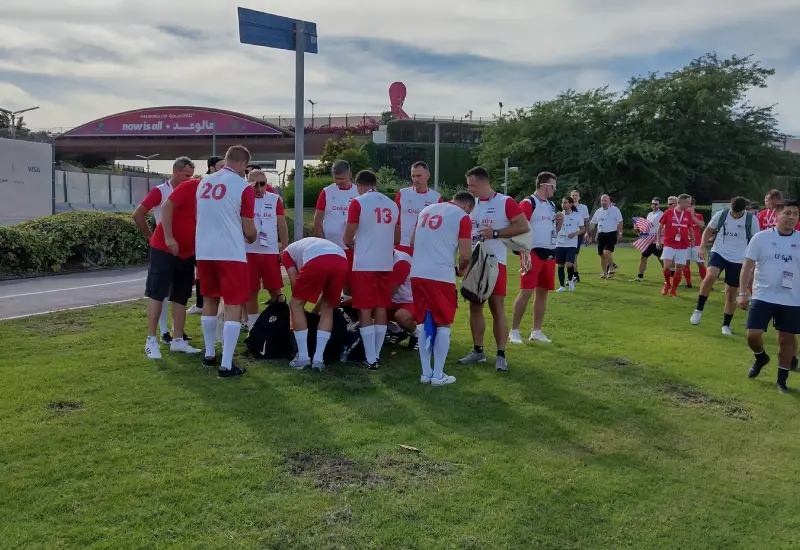 This zone has historical structures, restored watchtowers, and cultural landmarks that provide insight into Qatar's rich heritage. It is an ideal place for those who care about history and architecture.
The next area is the sports area. The "Sports Activities" zone offers many options, including football, tennis, volleyball, basketball, and an artificial grass football field.
Families with children will find endless entertainment in the "Play & Entertainment" zone, where playgrounds, picnic tables, and gazebos abound.
Kids can have fun on swing sets, slides, and climbing structures while parents relax in shaded seating areas.
Finally, for those who enjoy a tasty outdoor meal, the "Barbeque & Gazebos" zone is perfect for picnics and barbeques.
It offers a pleasant space to taste delicious food amidst the park's natural beauty. Each of these zones adds to the diverse appeal of Al Bidda Park and ensures that there is something for everyone to enjoy.
Al Bidda Park Booking
Booking your visit to Al Bidda Park is simple and convenient. This simple process ensures that you can enjoy your time at the park without any fuss or hassle.
Explore the park's website and book your spot today for a delightful experience amidst nature and recreational activities.
This attractive park has 2 football fields, 2 basketball fields, and 2 tennis fields. You can easily see the Al Bidda Park photos through the website and book any of the sports fields you want online.
Al Bidda Park Events Today
Al Bidda Park offers a dynamic calendar of events that cover a wide range of interests. Whether you are into jogging, sports, outdoor movie nights, yoga sessions, or eating delicious food and beverages, you will find an event that suits your preferences.
The schedule of events provides plenty of opportunities for locals and visitors alike to enjoy the park's vibrant atmosphere.
For more information on upcoming events, be sure to check the park calendar, which is regularly updated with exciting fairs.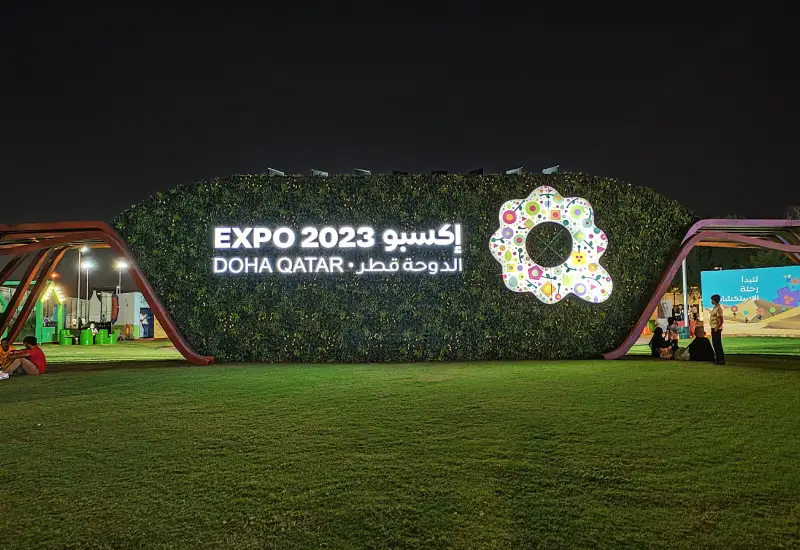 If you are looking to host your own event at Al Bidda Park, this is the perfect location. The park welcomes all events.
They are open to the public, allowing for a diverse experience. You can use the online event registration form to start the process.
Keep in mind larger events require at least eight weeks for processing, which includes documentation and approvals from relevant authorities.
It is recommended to contact the park in advance, as permits for events are provided on a first-come, first-served basis. Do not miss the opportunity to be a part of the park's lively event scene and make the most of your visit to Al Bidda Park.
Al Bidda Park Ticket Price
Al Bidda Park offers a welcoming environment where visitors can enjoy the park itself free of charge. However, for those looking to use specific facilities within the park, there are nominal fees.
Tennis lovers can enjoy a game for 50 QAR, while volleyball and basketball courts are available for 150 QAR.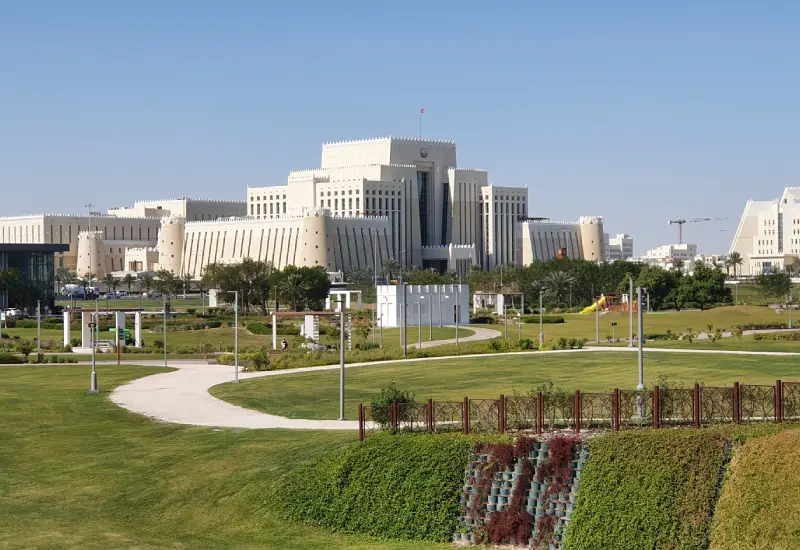 The artificial grass football pitch, suitable for larger groups or matches, can be booked for 350 QAR. For smaller football games, the 5-aside football pitch is available at 225 QAR.
These fees ensure that visitors have access to well-maintained and organized sports facilities, making Al Bidda Park a great and accessible destination for sports and recreation in the heart of Doha.
Al Bidda Park Location
Al Bidda Park's location in the heart of Doha makes it easily accessible for both residents and tourists.
Located near Doha Bay, the park's central position ensures that it is within reach for anyone exploring the city.
The park's well-maintained trails and clear signage make it more accessible and allow visitors to navigate the park easily.
Whether you arrive by car, Qatar public transport, or on foot, Albida Park welcomes everyone and provides a convenient and central green oasis for all to enjoy.
Al Bidda Park Opening Hours
Al Bidda Park welcomes visitors daily, opening its gates at 4 a.m. The park offers many opportunities for relaxation and recreation, with closing times set at midnight throughout the week.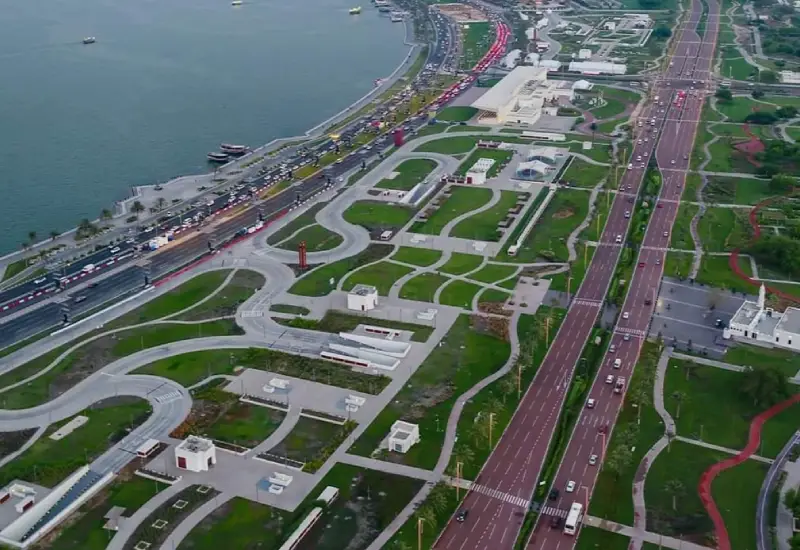 With its excellent opening hours, Al Bidda Park accommodates a variety of programs and preferences, making it a versatile destination for locals and tourists alike.
Al Bidda Park Website: Click Here
Final Word
Al Bidda Park in Doha offers an enchanting mix of natural beauty, cultural experiences, and recreational activities that make it a must-visit destination for tourists exploring the vibrant Doha city. With its beautiful arched building, stunning sunrise views at Wadi Al Sail, and a rich collection of native flora and fauna, it is a haven for nature and photography enthusiasts.
Moreover, the park's sports facilities and the nearby Qatar National Theater cater to a diverse range of interests. If you are looking for relaxation in the middle of green spaces, cultural exploration, or active and healthy leisure time, Al Bidda Park is for you. Therefore, for an unforgettable experience in Doha, be sure to include a visit to this remarkable park in your itinerary.
Are you planning to travel to Qatar and looking for a Qatar travel agency? Check out our Qatar tours and feel free to contact us. Maybe you will find it interesting to read things to do in Qatar.