Qatar is a small country situated in the Middle East. In recent years, Qatar has become one of the major travel hubs among Asian countries, inviting visitors to a luxurious and enjoyable journey. Thanks to the well-maintained road systems of Qatar and the country's small size, getting around in Qatar and exploring it is one of the most convenient and enjoyable activities. You can easily get around in Qatar and access everything and everywhere by public transportation, rental cars, and the metro system. This article will provide you with an overview of Qatar public transportation system.
How do I get around Qatar?
Qatar is a beautiful country inviting its visitor to a brand-new experience. If you haven't been to Qatar yet, you should know that the first spot you land on is the capital city, Doha.
As Qatar is not a big country, everything leads to Doha, and by everything, I mean every road and every destination which somehow connects to the capital city. With a lot of investments in the public transport system of Qatar, getting around inside Doha is one of the coolest experiences.
There are a lot of ways to explore Qatar, especially if you are a commuter. Taking taxis, renting cars, using the metro network, and getting on a public tram are some of the ways one can use public transportation in Qatar.
Taxi
One of the easiest ways to get around in Doha is to use taxis. Taxis are ideal for short or long distances and can be a safe way to explore the city.
Taxi fares of Doha are metered with a minimum tariff of 10 riyals, followed by 1.6 riyals per km during the day or 1.9 riyals per kilometer for trips at night.
Taxis are available at the roadside and almost near every hotel and shopping mall. You can also use online apps such as Uber, Karwa Taxi, and Careem Taxi. Most taxi cars are super luxurious and comfortable.
Bus
Using public transport in Doha offers a variety of options. One of these options is to use a public bus.
The Mowasalat transport service includes modern and air-conditioned public buses inside Doha that run across all districts. Public buses are also available at the Hamad International Airport.
Bus routes are linked to many attractions and fascinating places where travelers can explore the city and also don't spend much on commuting.
Metro & Tram
The Metro network of every place contains unseen beauties of the people's culture. Thanks to the well-developed metro system of Doha, travelers and tourists can use the metro and see the culture of people and also visit a variety of places.
Passengers should buy a travel card to use the Doha Metro for commuting with the metro. There are three types of travel cards available: Limited Use, Standard Travel Card, and Gold Travel Card.
Public transport in Doha also includes Tram, which is available on a few routes and will give more services on other routes in the future.
Car Rental Services
Car rental companies operate in many countries, and Qatar also includes various car rental services and companies that offer a comfortable and enjoyable experience.
Car hire can be an affordable option, especially if you want to travel long distances or have more ease with your friends and family, but you should consider the general rules of driving in Qatar, which car rental companies inform you in advance.
International brands like Hertz and AVIS, as well as local rental operators provide car rental service. Also, before renting a car, foreign drivers should have their passports and carry either an international driving license or a license issued from a GCC (Gulf Cooperation Council) country.
Limousine hire
If you are having trouble answering the question: "How do I get around Qatar?" Hiring a limousine service is another luxurious activity that you can do in Doha.
Although the costs may be expensive, you should admit that it is a fun and enjoyable option.
Doha has many limousine operators you can choose from, including the government-run Mowasalat transport service that offers Impala, Passat, Audi, and Mercedes Vito (7-seater).
The prices may vary from a standard limo service, a larger vehicle for groups, or a VIP ride.
Qatar Public Transport System (Metro Network)
Qatar's public transport system has evolved and is a modern network running all over the city. The public transportation routes for the metro system are simple and useful and beneficial for passengers.
The Red Line
The Red Line, one of the first lines of Qatar's public transport system, runs 40 km from Al Wakra north to Lusail, with 17 stations that include West Bay QIC, Katara, and Qatar University.
The Red Line also connects Hamad International Airport with Doha's central area.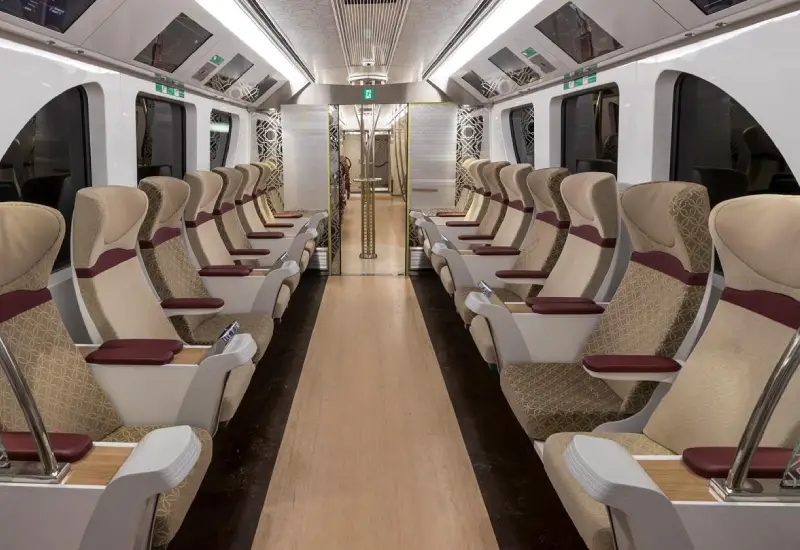 The Green Line
Running east to west from Al Mansoura to Al Riffa, the Green Line has 11 stations with notable stops like Hamad Hospital, Al Shaqab district, and Qatar National Library.
The Gold Line
The latest developed line of Qatar's metro system, The Gold Line, is an east-west route with 11 stations extending from Ras Bu Abboud to Al Aziziyah. The Gold Line features lovely stops like Souq Waqif and Qatar National Museum.
The Blue Line
The Blue Line is the second stage of development in Qatar's Metro System.
Public Transportation Routes (Bus Routes)
Using a bus for public transportation in Qatar is another way to get around. The buses are all equipped with modern air-conditioners and travel important routes.
If you want to use the buses, you'll have to purchase a Karwa Smart Card that can be bought and recharged at Doha Bus Stations. There are three types of Karwa Smart Cards such as Classic Card, Limited Card, and Unlimited Card.
Check the link below at the official Mowasalat website, if you want to know more about Public Transportation Routes: Here
Qatar Public Transport Timings
Qatar Public Transportation timings are almost every day during the day and night.
Saturday to Wednesday: 6 am- 11 pm.
Thursday: 6 am – 11:59 pm.
Friday: 2 pm – 11:59 pm.
Is Public Transport Free in Qatar?
Qatar offers modern and useful public transportation options for locals and tourists. Passengers can use public transportation in Qatar with a low fare, which is an economical option for everyone.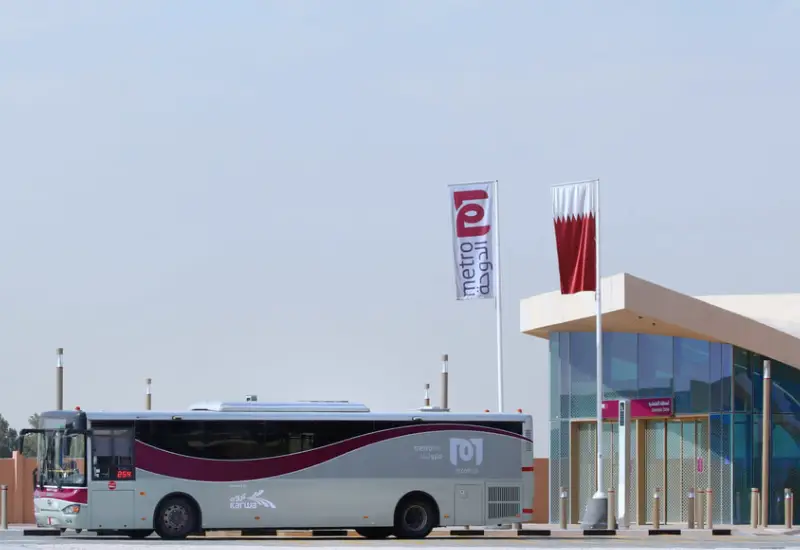 For example, bus fares can go from 2.50 QR to 9 QR per single ride. So using public transportation in Qatar would be very economical for passengers.
Final Words
Qatar has been one of the most visited countries in recent years, as it is one of the major travel hubs of Asia, attracting tourists from all around the world. Getting around in Qatar is one of the challenges one may face during their visit. Hence, the road system of Qatar and well-developed public transportation will solve this problem. So, if you are visiting Qatar and want to explore Doha very well, you can use a variety of options, such as the metro network, car rental companies, and other public transportation options, including taxis, trams, and buses.
Are you planning to travel to Qatar? Check our Qatar tours.