When you travel to a new country or visit a new place, it is always a good idea to bring back a little piece of that experience with you in the form of a souvenir. Not only do they serve as a reminder of an amazing memory, but they can also bring joy and happiness every time you look at them. Souvenirs are also great gifts for relatives and friends. If you want to know about the best souvenirs from Qatar or have questions about what is famous in Doha for shopping, this article will help you and save you time.
Where to buy Qatar souvenirs?
Qatar is a diverse country and one of the most historical lands beneath the Persian Gulf. One of the best places where you can buy souvenirs and gifts is the Souq Waqif. Souq Waqif is a traditional marketplace that is very popular among locals and tourists.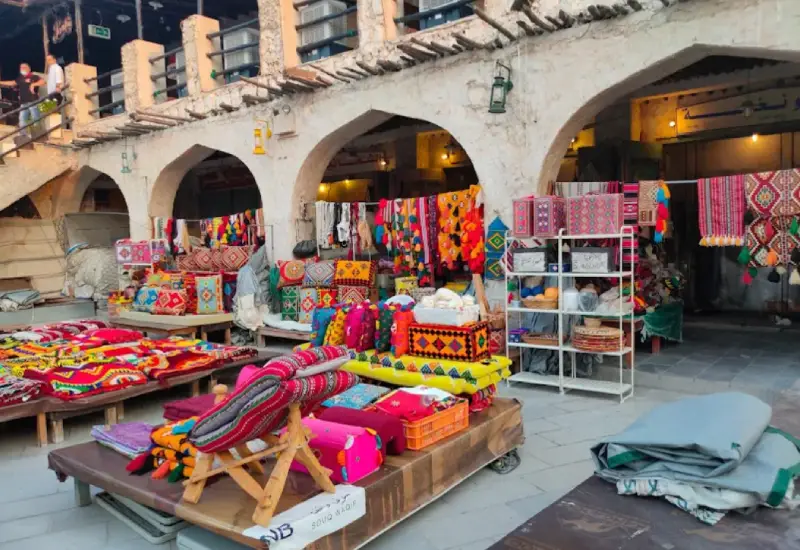 Souq Waqif is filled with shops and restaurants, offering everything from textiles and pottery to jewelry and pearls. You'll find everything in the Souq Waqif marketplace.
Fabrics and Textiles
Among all the souvenirs you can buy in Qatar, one of the most colorful and authentic products is Qatari fabrics and textiles. Qatar is famous for its beautiful textiles and other hand-woven materials.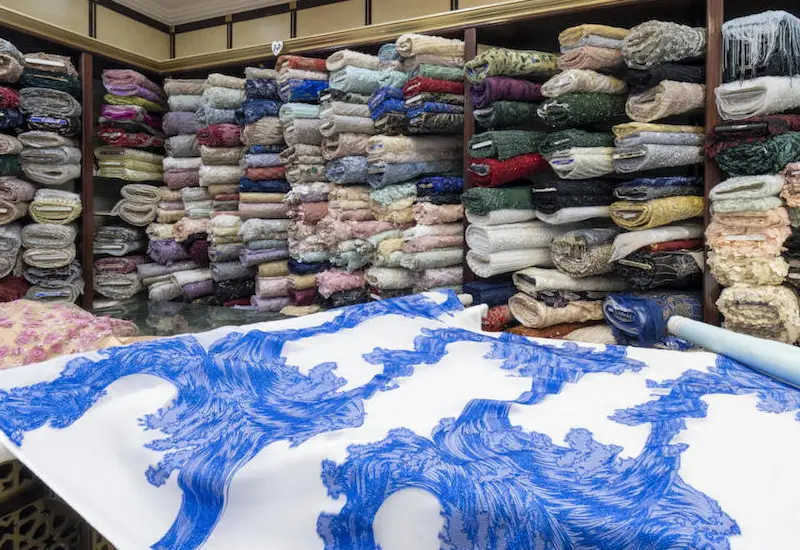 Al Sadu weaving, made from camel or goat hair, is one of the traditional textiles you can use to decorate your home or a keepsake for your journey. Al Sadu textiles are mostly black, brown, white, and red.
The weaving technique of Al Sadu textiles is unique and exotic, and it belongs to the nomadic Bedouin tribe, who were masters in creating carpets, textiles, and tents.
Pashminas, Shawls, and Scarves
Available in all rainbow colors, these soft Arabian textiles are another unique souvenirs you can buy in Doha. Shawls and scarves are woven from cashmere wool and are very soft and delicate.
It is a great cover, especially in Qatar if you are traveling or camping in the desert. They can also be used with clothing for a luxury style.
Pashminas, scarves, and shawls are not expensive and come in a wide range of colors and patterns, each one of them being unique and soft as marshmallows. You can buy these items in the Bombay Silk Center on Al Khaleej Street.
Dallah Coffee Pots
Dallah is a decorated and unique coffee pot that is made from silver, gold, and brass. Dallah is a traditional coffee pot and has a significant role in Qatari traditions. It is used to brew and serve coffee.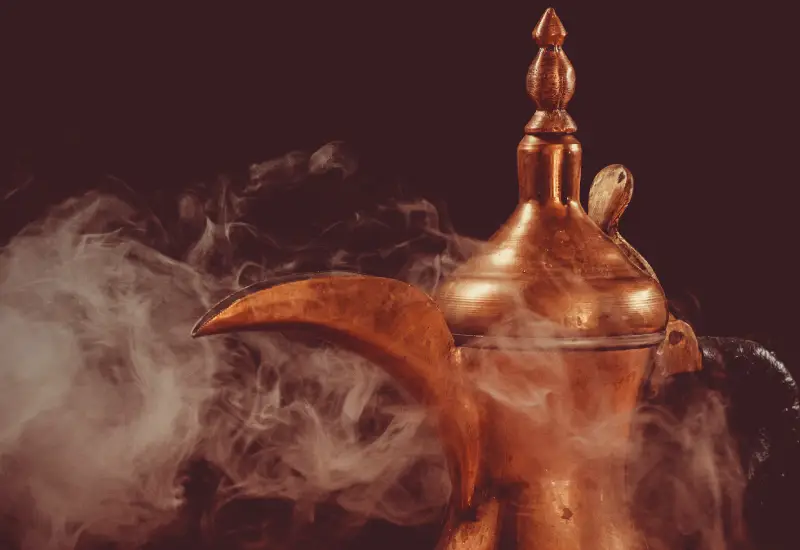 Arab people have a thing for coffee. Coffee is one of the most favorable drinks among Arab people. Qatari people also have their special coffee made with cardamom, known as spicy Arabic coffee.
Dallah is one of the best souvenirs you can buy in Doha. You can also buy a set besides Dallah, including little coffee cups called Finjan.
Arabic Sweet
A delicious part of Qatar is its variety of local sweets and eatables. Qatar is known for its traditional dessert and sweets. Qatari sweets are very tasteful and varied; from Knafeh, a sugar-based spun pastry, to Baklava, every sweet treat has a unique taste that will amaze you.
You can find a variety of high-quality Arabic sweets in Souq Waqif or other marketplaces. These sweets are best served with tea and Arabic coffee.
Qatar is also famous for its natural honey, dates, and all sort of nuts. Dates also play an important role in Arab culture. You can find a variety of dates with different tastes, like chocolate-covered dates, pistachio, and nut-filled dates, or dates rolled with coconut or Arabic coffee in the Souq Waqif marketplace.
Qatari Pearls and Jewelry
Qatar is home to some of the finest pearls and pieces of jewelry in the Middle East. The Pearl industry was a part of Qatar's economy before oil and gas were discovered. You can find beautiful pearls and pieces of jewelry in most jewelry stores in Qatar.
Pearls and pieces of jewelry can be luxurious souvenirs from Qatar. The pearls and pieces of jewelry come in a variety of designs and shapes. You can buy small pieces of jewelry such as rings, earrings, bracelets, or necklaces, some of which are also attached to pearls.
Decorative Wooden Boxes
A decorative wooden box can be a great keepsake from your journey to the capital of pearls, Doha. You can find decorative boxes in many shops in Doha. The boxes are adorned with traditional Arabic patterns and beautiful colors.
You can also customize these boxes and add your name written in Arabic on the box. These boxes are perfect options for small and functional souvenirs. These boxes are also available at the Souq Waqif in a variety of forms, designs, colors, and sizes.
Oud Fragrance
From homes and hotels to cars and even shopping malls, you will smell this delicate burning scent of Oud wherever you go. Oud is extracted from the rare agarwood and is known as the "Wood of Gods".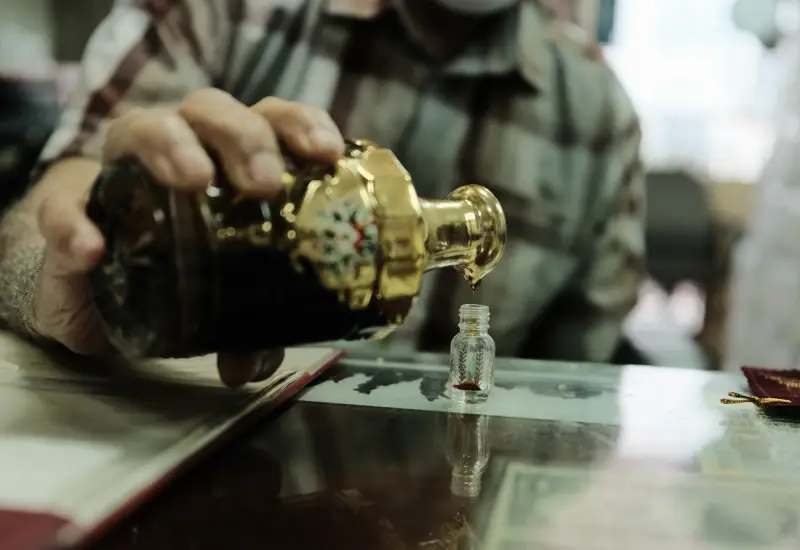 Oud fragrance is one of the best traditions of Qatar. It is also used in ceremonies and gatherings so guests can enjoy and relax. You can buy Oud in various forms, such as wood chips for burning, body oils, and oud-based perfumes.
Oud fragrances are great souvenirs and are highly recommended. Check out the Souq Waqif marketplace to buy great Ouds and Oud fragrances.
Qatar's lovely memorial
Buying the best souvenirs from Qatar is a fun way to relive memories and has several benefits. Souvenirs can be amazing gifts to loved ones and will bring them joy. Buying souvenirs can also help the local economy.
You are helping the country's economy by shopping from local artisans. There are many great places to buy souvenirs in Qatar, from traditional markets to modern shopping malls. Whether you're looking for local crafts, cultural artifacts, or contemporary gifts, there is something for everyone in this rich and diverse country.
Are you looking for Qatar tour? Check our Qatar tours.