Qatar is a peninsular country with outstanding landscapes, amazing skyscrapers, and majestic architecture, located on the shades of the Persian Gulf. Qatar is a well-developed country that holds modernity and a futuristic vision together with rich traditions and heritage. Although Qatar is an ultramodern country, culture and social etiquette in Qatar are being followed today. There are many cultural rules & customs about Qatar that a foreigner should consider traveling to this beautiful sunny country. Qatari culture and hospitality are incredibly lovable, and if you are a foreigner, you will definitely have a good time experiencing Qatar's values and culture.
The Majlis
Qatar is famous for its hospitality. It is one of the Qatar cultural rules to have a patient and hospital attitude towards Qatari or non-Qatari people.
The majlis is a special room separate from other rooms and is only for guests. Inviting someone to the majlis shows the host's trust and respect for the person.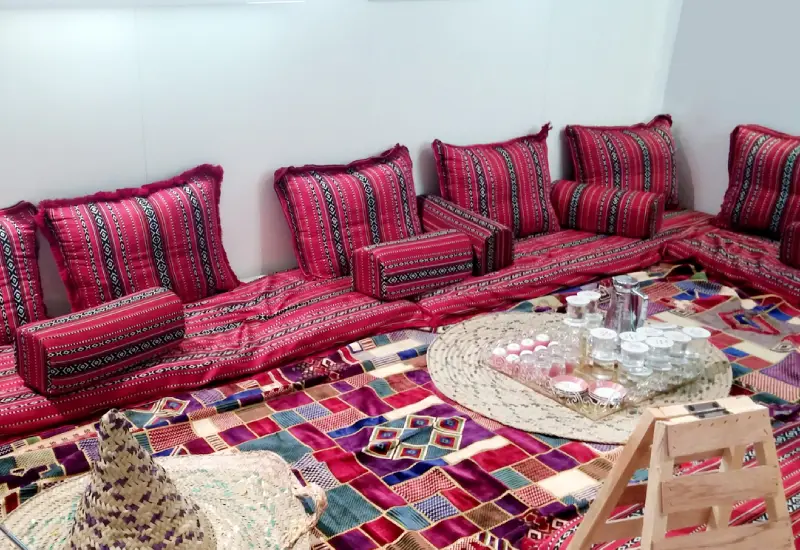 Qataris believe that the majlis is the heart of the house. Therefore, the majlis is the most important room for the Qatari people. There is a more private space for discussions in this room.
Arabic coffee and dates are served to guests. The majlis is mainly a men-only space. But there are separate rooms for women as the majlis too.
The decoration and design of the majlis are exceptionally unique and traditional. The majlis is a characteristic part of Qatar's culture.
Arabic coffee
Arabic culture is distinctively unique. The Arabic coffee known as Ghahwa plays a significant role in Qatari households.
Served in a distinctively shaped pot called Dallah and little tiny cups with no handles, its unique fresh taste, combined with other spices, delivers a great sense of delight to your body. It is one of the top Qatar souvenirs.
Arabic coffee is often added with some spicing to have a unique flavor. Aromatic seasonings, such as cardamom, ginger, cloves, and saffron, are perfect for Arabic coffee.
Also, you can add sugar based on your preference, and it won't be disrespectful, but you will lose the chance to taste the originality and elegance of Arabic coffee.
Holy Month
Ramadan is the most important month of the year for Muslims worldwide. As Qatar's official religion is Islam and most of the ethnicity of Qatar is Muslim, Ramadan is considered a spiritual month for Qatar.
At this time of year, Muslims abstain from eating, drinking, and smoking from sunrise till sunset. Ramadan has a special place in the hearts of Qatar's people.
Most of the city is empty during the fast time. But after the fasting, people usually go out, streets are bustling, and many shops & malls are open.
Ramadan has been a part of Muslim culture for a long time and is still respected. The atmosphere of Qatar during Ramadan is very magical and spiritual.
Read more: What is Qatar Famous for?
Qatar During Ramadan
It is common for restaurants and attraction places to remain open during Ramadan. However, some restaurants may have adjusted hours and may not be open during the day or may operate on a reduced schedule.
Some restaurants may also choose to provide take-out or delivery services during the day while others may only serve meals after sunset.
As for Tourist Attractions of Qatar, most of them are open during Ramadan, but hours may also be adjusted.
It's always a good idea to check directly with the restaurant or attraction you plan to visit to ensure that they are open and operating during Ramadan, and to confirm their hours of operation.
Eids
Muslims have a lot of important dates in the Islamic calendar, but the most important festivals of Muslims are Eid Al Fitr and Eid Al Adha.
Eid Al Fitr comes at the end of Ramadan. It is a spiritual celebration of fasting for the long period of Ramadan month. Eid Al Adha comes two months after Eid Al Fitr. Eid Al Adha is the second main holiday of Islam.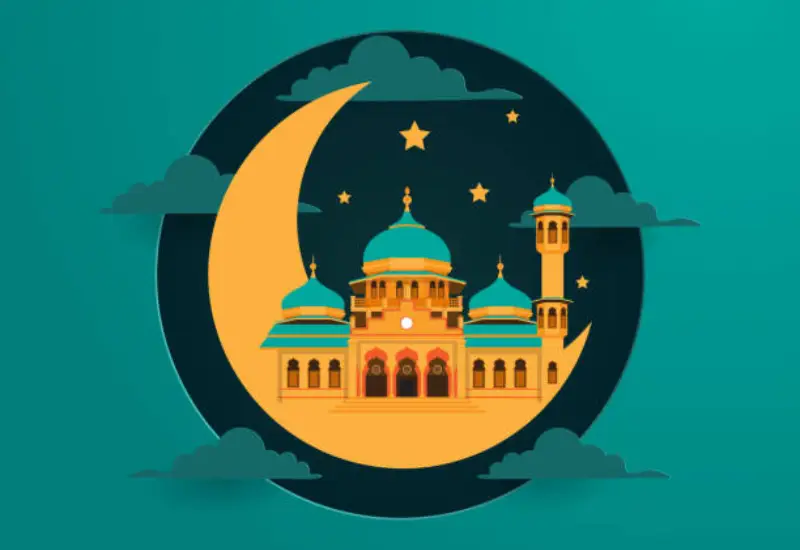 Each Eid has its unique background and special traditions, but generally, people would celebrate these holidays by visiting their family & friends, sharing food, dressing in new clothes, and giving little children Eid money. Eid Al Fitr & Eid Al Adha are Qatar's identity as a Muslim country.
Date Cultivation
Date palms are the symbol of the Arab world. Although Qatar has become one of the ultramodern countries in the world, date palms have been one of the oldest trees in this sunny country.
A date has a lot of health benefits. Qatar's people love dates; they often use them in festivals, gatherings, and ceremonies. Serving Arabic coffee alongside dates is a kind of hospitality to guests.
Using & eating dates at different events is a big part of Qatar's food culture. Being the sixteenth-largest date-producing country in the world, Qatar has benefited a lot through exports of dates to other countries. There are 649,616 palm trees spread across different farms in Qatar.
Bukhoor
Incense or Bukhoor is very popular in Arab culture. It is made from a scented wood that burns in a specially designed burner to create a rich aromatic smoke and release it into the air. Bukhoor is a symbol of hospitality and purity.
Passing the bukhoor among guests is a traditional gesture in Arab culture. The guests can relax by wafting the bukhoor around themselves. This symbol of hospitality represents respect for the guests.
Generally, bukhoor is used for special occasions such as weddings and gatherings. It can have relaxing purposes, clearing the atmosphere or showing respect and hospitality to the guests.
Dhow boats
Qatar may be a small country, but it has a rich heritage. Being tied to the sea created many opportunities for fishing, pearl diving, and dhow crafting for older generations in Qatar.
Dhow building was a tradition in Qatar's history. As the country evolved through generations, boat building remained a part of society and Qatar's culture.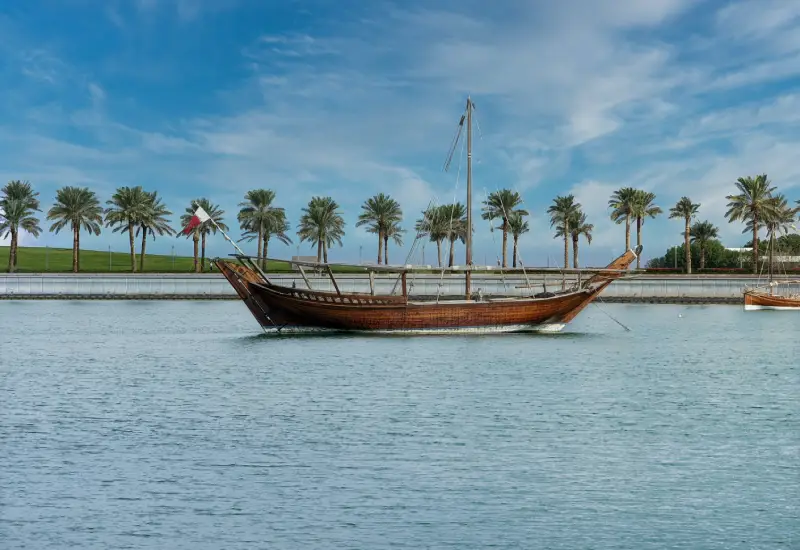 Today, there are a lot of special workshops located at the gulf, such as the Emiri Shipbuilding Workshop for dhow crafting. These workshops are a reminiscence of Qatar's old traditions.
There are numerous types of wooden dhows based on usage and design. The preservation of this tradition helps the new generations never forget the beauty of their culture.
Oud
Oud is made of rare resin found in agarwood. Oud is available in various forms like wooden incense chips, perfumes & fragrances, and body oils. It is widely used in Asia, and it is a part of Arabic culture.
You can almost find Oud in every Arabic household and important gatherings. The smell is very delicate & relaxing, so it is the perfect ingredient for relaxation and meditation. So many people also know Oud as "Wood of God" or "Liquid Gold".
Oud is used for thousands of years in India, China, other parts of Asia, and the Middle East. Today, Oud is very popular all around the world. Handmade ones are rare and expensive.
Pearl Diving
Pearl Diving in Qatar is one of the oldest professions in the Gulf region. The Pearl industry has been the most important export for Qatar in history.
This natural treasure helped a lot to Qatar's economic situation before oil & gas were discovered in this country. Qatar was one of the major pearl exporters of Asia before the Japanese introduced affordable pearls.
Although Qatar's economy is evolving every day, Qatar's pearls still maintain fame for their excellency. Pearl trades are still being held in Qatar. You can find excellent pieces of jewelry and pearls at Souq Waqif and the Gold Souq in Doha.
Read More: Where is Qatar?
Experience an Extraordinary Culture in Qatar!
Qatar is a futuristic, ultramodern country placed beneath the Persian Gulf. Its developments and growth never destroyed its rich culture and heritage.
This country's culture and values are still held dear by its people. Although Qatar is home to the second-largest ex-pat community in the world, its government has been investing highly in its own culture. This forward-thinking country holds its culture and heritage close to its vision and identity.
Are you planning to travel to Qatar? check our Qatar tours.