At the shades of the Persian Gulf, filled with fascinating, rich culture, breathtaking landscapes, delightful hospitality, and unbelievable architecture, Qatar has been the first choice for any traveler in the Middle East in the past few years. Qatar has become a must-go touristic place for anyone who wants to enjoy life and create unforgettable memories with their families. But if you haven't been to Qatar, you may have a lot of questions. You may want to know more about this mysterious metropolis, like what is Qatar famous for? Or what are Qatar's popular foods and best-known places? So, let's learn more about this luxurious fascinating metropolis.
Doha, Heart of Qatar
Doha is the capital of Qatar. Over 90 percent of Qatar's population lives in Doha. Doha consists of brilliant architecture and is known as a beautiful and cultural version of Dubai.
There are lots of things to do in Doha, which is why sightseeing and visiting attractions is the best thing you can do in this luxurious city, and never get tired of it.
Qatar's most beautiful city, Doha, is expanding and developing day by day, and there is no shortage of outstanding attractions in this stunning city.
Qatar's Famous Places
Listing all of Qatar's famous places is tough since tourist facilities are being built continuously all over Qatar. Qatar is varied with brilliant touristic attractions.
From the well-known open market in the center of Doha named "Souq Waqif" to the museum and archaeological site of Al Zubarah Fort. Here you can find many attractions suitable to your liking.
The great atmosphere of Doha Corniche, the cultural history of the Museum of Islamic Art, Katara Village, and going on dune adventures are one of those must-do things that every traveler should experience in Qatar to create an unforgettable memory of Qatar.
Qatar's Famous Food
Food is an important part of any culture. Qatar's famous foods vary from light breakfasts, including cheese, butter, yogurt, and coffee, to main dishes like chicken or lamb for lunch and light snacks for dinner.
One of the most popular cuisines of Qatar is the Machboos. Machboos is a national dish of Qatar, and it contains cooked rice with spices and meat. Of course, Qatar's local food is very diverse, and you can try more delicious local foods like Saloona, Luqaimat, Madhruba, Ghuzi, Margoog, and Harees.
Overall, if you don't mind Asian food, Qatar's famous food, Machboos, and other local foods, can bring joy to your stomach.
Read More: Qatar Street Foods
Doha's famous shopping spots
Villaggio Mall and Souq Waqif are the two best shopping centers in Doha. Villaggio Mall, inspired by The Little Venice of Italy, is very luxurious.
On the other hand, Souq Waqif is an open-air market that feels more cultural and joyful. Also, there are other shopping centers or bazaars all around the city that you can visit. If you wish to experience adventure, rich Arabic culture, and relaxation, Doha is the one for you.
Pearls
Qatar has a long history of being the center of the production and trade of pearls. Qatar is famous for pearls. Pearl production was an important source of income for Qatar's economic status before oil & gas.
Pearl Diving is a part of Qatar's history. It was so inspirational that they even built Pearl Qatar, a prestigious place on an artificial island in Doha's West Bay Lagoon.
Qatar's National Animals
Every country's national animal means a lot to the people of that country. Each nation has its own national animal deeply rooted in its heart.
As for Qatar, Falconry and Arabian Oryx are a big part of their cultural heritage.
Falcons were the best assistants for nomadic Arabians in hunting and path findings. Another national animal of Qatar is Arabian Oryx with long horns.
They only live in the harsh deserts of Qatar. Qatar's love of this animal is evident in the names of many streets and big projects that carry their names. Also, The Qatar Airways logo is the symbol of Arabian Oryx.
Read More: Qatar Wildlife
Money
Qatar is considered one of the wealthiest countries in the world. Pearls in the past and oil & gas in the last few years have greatly benefited Qatar's economy.
Qatar has become the 4th richest country in the world in 2022 after Luxembourg, Singapore, and Ireland. There are no income taxes in Qatar, and the unemployment rate is relatively low in this country.
PSG & Investments
Qatar is also famous for investments in foreign companies, industries, real estate, and iconic assets. The renowned French football club, Paris Saint-German, has been a powerhouse in the last few years with Qatar's help and is one of the iconic investments of Qatar.
Read More: Best Football Academy in Qatar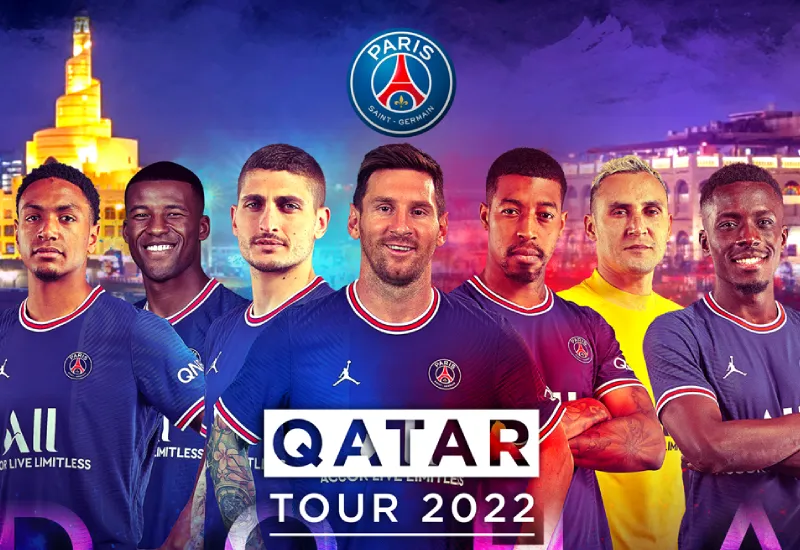 Valentino Fashion Group, a luxury brand from Italy, and many real estates in London and European countries are other investments of Qatar. Qatar's investments could lower the risk of oil and gas prices and create long-term wealth for the country.
Qatar is the first Arabian country to host the international Fifa World Cup. Although Fifa World Cup is a summer event, it will be held in winter for the first time from November 20th to December 18th.
The reason for this action was Qatar's hot summers, which are not ideal for players. This small country has been preparing for this event for a long time. Many investments have been made to create a breathtaking experience for international visitors.
Read More: Qatar World Cup Stadiums
If you travel too much or even if you don't, you've heard of Qatar Airlines. 1993 marks the founding year of this relatively new airline company.
Qatar Airlines, based in Doha, expanded fast in the last two decades focusing on bringing a five-star experience, comfort, and quality in their services.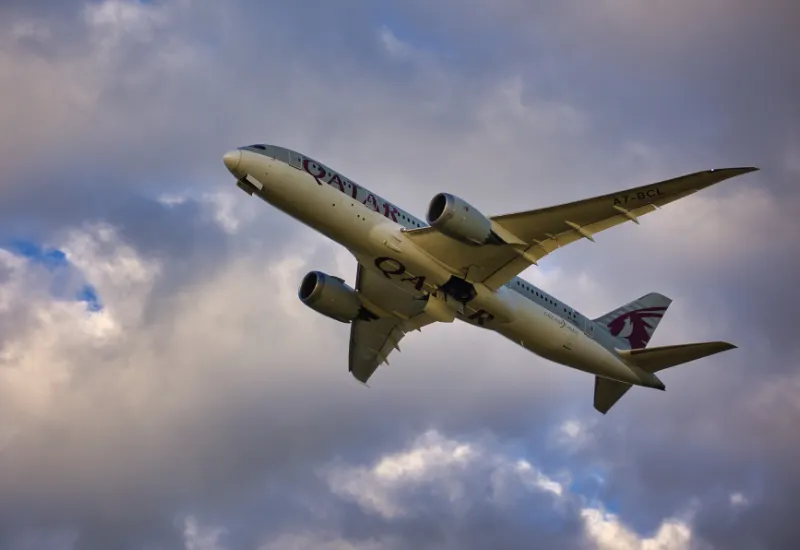 Qatar Airlines is one of the best airlines in the world. Today, Qatar Airlines flies to over 150 destinations in Asia, Africa, Europe, America, and Oceania and has one of the most luxurious fleets.
It may not be pleasant to be a stranger in another country, so you should at least feel safe there. Qatar is one of the safest countries in the world, and crime rates are low. About 80 percent of Qatar's population are foreigners.
A fascinating aspect of Qatar is hospitality, a common thing among the people of Doha, and you don't feel like a stranger at all. For this reason and many others, most people choose Qatar for long-term stay or living.
Qatar awaits you!
Having an adventurous, luxurious experience, attending and seeing the events of the Fifa World Cup Qatar 2022, beautiful landscapes, and famous shopping centers make Qatar a great place to visit. This country has been the first-choice destination for many people in the past few years. Qatar is a high-income country, and it is developing very fast. A great modern place to experience first-class services and be bound with cultural richness.
Are you planning to travel to Qatar? Check our Qatar tours.