Al Zubarah fort of Qatar is among UNESCO World Heritage Sites in Qatar. The ancient area of Al Zubarah is one of the best historical places in Qatar. This historical city is the best place to discover the history of Qatar and the pre-historic remains of Qatar.
In the historical city of Al Zubarah, there is a 1760-year-old civilization and various structures until 1938. This place contains all aspects of Qatar's history. In this ancient city, there are remains of various castles and markets.
By visiting the historical city of Al Zubarah, you can understand that this city was an important export or commercial port of Qatar.
Qatar's major trading took place in the ancient city of Al Zubarah. Over time, little by little, markets were established in this place for trading and financial stability of Qatar, and now we see the remains of these markets.
The history of al Zubarah castle Qatar
Al Zubarah Castle is also known as Zubara. This castle was built in the city of Zubarah. About two centuries ago, pearl trade with Chinese and British merchants was common in this city. Now, this ancient city is abandoned and has no inhabitants.
Al Zubarah Castle was built in 1938 by Sheikh Abdullah bin Jassim Al Thani. Abdullah bin Jassim al Thani was the former Emir of Qatar, and Qatari oil was discovered for the first time during his rule.
This fort was built for military purposes to serve as a coast guard. Some also say that Al Zubarah Castle was built as a police station.
Read more: Zekreet Fort
The location of al Zubarah archaeological site
Al Zubarah Castle is located in the ancient and abandoned city of Zubarah. This city is located on the northwest coast of Qatar and is 105 km from Doha, the capital of Qatar.
In 2015, the country of Qatar was divided into 8 municipalities, and Zubarah was included in the North Municipality. The area of Zubarah city is 400 hectares, and 60 hectares of it are inside the outer wall of the city.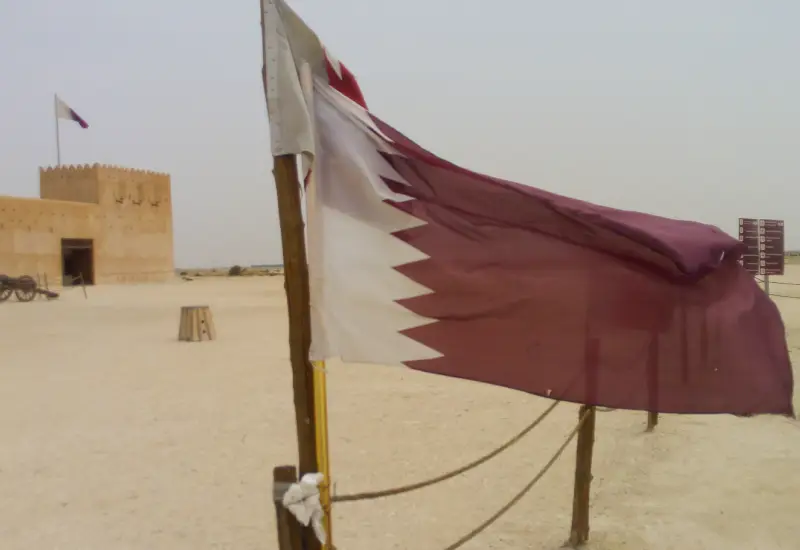 To go to this city, you have to cross kilometers of sand. Zubarah is one of the best remaining examples of commercial cities in the Persian Gulf region. The entire historical fabric of the city is intact and gives tourists a historical insight into the state of the city before the discovery of oil in this area.
Application of al Zubarah Qatar
The use of this castle at the beginning of its construction was as a coast guard. According to others, it was built as a police station. Due to its recognition as a museum by the Qatari government, this castle is now one of the country's top tourist attractions.
Various exhibitions are held in this museum, and many historical and artistic works are on display. Among the artifacts displayed at Al Zubarah Castle Museum are ancient ones that have been found to this day. Ancient artifacts that are discovered are displayed in this museum. By going to this castle, tourists can get information about this city and Qatar.
Al Zubarah fort facts
This castle has high walls. It also has a protective roof. Soldiers used to patrol the castle under the shadow of this roof. Al Zubarah Castle has four corners, three of which are cylindrical and circular, and the fourth corner is rectangular.
On the walls of the rectangular corner of the castle, there are Machicolations in the shape of a triangle. Machicolations are slotted boxes that protrude from the castle wall and are used to throw stones, hot sand, boiling water, etc., on the attackers' heads. The exterior of the castle evokes a historical and attractive scene for tourists and visitors.
Inside the castle, there were special rooms for soldiers. There were 8 rooms on the ground floor for accommodation and rest for soldiers. These rooms are currently used to display works of art and archeology.
There are also external stairs inside the castle that are used to climb the floors. Tourists can watch the upper floors of the castle and the surroundings by climbing the stairs.
Read more: Film City Doha
Al Zubarah fort Qatar opening hours
Al Zubarah Castle is one of the historical monuments of Qatar, and many tourists are interested in visiting the museum inside it.
This castle operates from 8 am to 6 pm on all days of the week. Of course, it starts its activity a little later on Saturdays and Fridays. Being in this castle gives its spectators a historical feeling.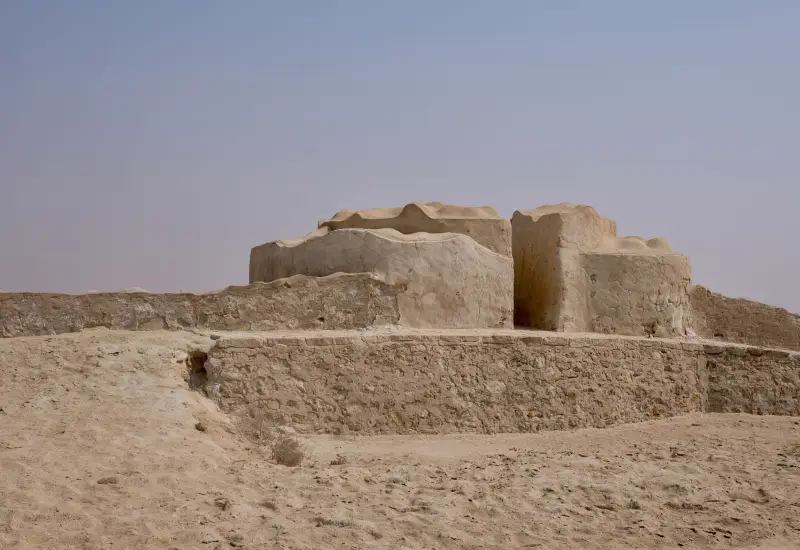 The best time to visit the archaeological city of Al Zubarah is before sunset and during the day because this historic city is abandoned and this area is far from settlements.
Zubarah fort entrance fee
The cost of visiting this castle is very reasonable and is worth visiting at least once. Al Zubarah Castle tickets are free for adults 35 QAR and children 16 and under. Also, you can visit this museum for free and benefit from special services by purchasing and becoming a One Pass member. With this card and membership, you can visit many museums in Qatar free.
Witness history before your eyes
Al Zubarah Castle in Qatar is one of the tourist attractions of Qatar and was built in 1938 for military purposes. Today, this castle is used as a museum and for displaying ancient and artistic works, attracting many tourists every year. This historical castle dating back to 1700 is one of the most attractive places in Qatar that you must visit and enjoy during your trip to Qatar.
Are you planning to travel to Qatar? Please read things to do in Qatar article & Check out our Qatar tours.