Shop at the finest luxurious shopping mall in Qatar! Villaggio Mall situated in the Aspire zone in the west end of Doha presents the most in vogue brands in Europe, the U.S., and the U.K. This exceptional mall is open from 9 am to 10 pm and has an interior framework based on the Italian Renaissance structures with a 150-meter long indoor containing canal with gondolas. Discover Qatar's Villaggio mall to appease your sense of style.
List of Shops in Villaggio Mall
You will find a variety of brands as you stroll around this awe-inspiring grand mall. From Beauty and fashion stores to furniture and electronics.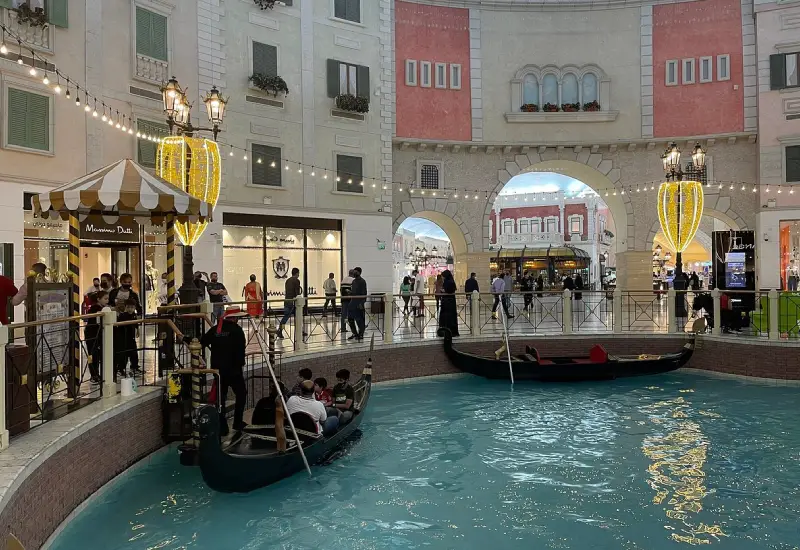 Villaggio mall Doha shops list has a diverse categorization of brands and miscellaneous stores for all kinds of shopaholics.
Popular brands like Calvin Klein, Adidas, Bershka, Boss, Prada, Dior, Dolce & Gabbana, Fendi, and Tiffany & Co. are now the top-rated deluxe shops to suit your fashion preferences.
Looking for a store to purchase the latest iPhone model? Check out ispot, an Apple authorized service provider and the country's leading dealerships.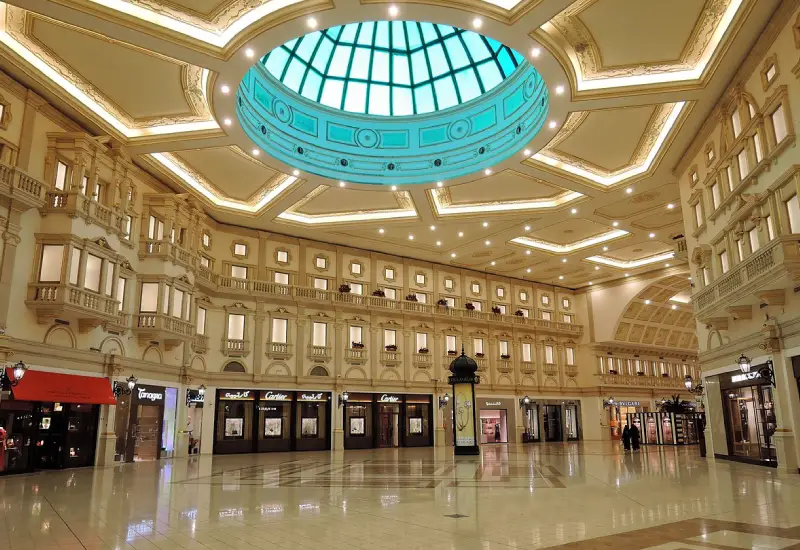 Some recommended Home and Furniture stores are CHAKRA, Lakeland, Zara Home, and The One, providing the highest quality of household items to decorate your home.
Read more: Lagoona Mall
Dine at Villaggio Mall
Villaggio's exceptional restaurants and cafés are so distinct in terms of taste as well as a comfortable interior.
If you're a fan of fast food, you should try these famous 5-star fast food chains such as Pizza Hut, KFC, McDonald's, Hardee's, Jollibee, and Shake Shack, serving crispy fries and juicy burgers to make you lick your fingers.
Villaggio mall restaurants not only provide these mouth-watering dining destinations but also restaurants serving cuisines from Asia and Europe.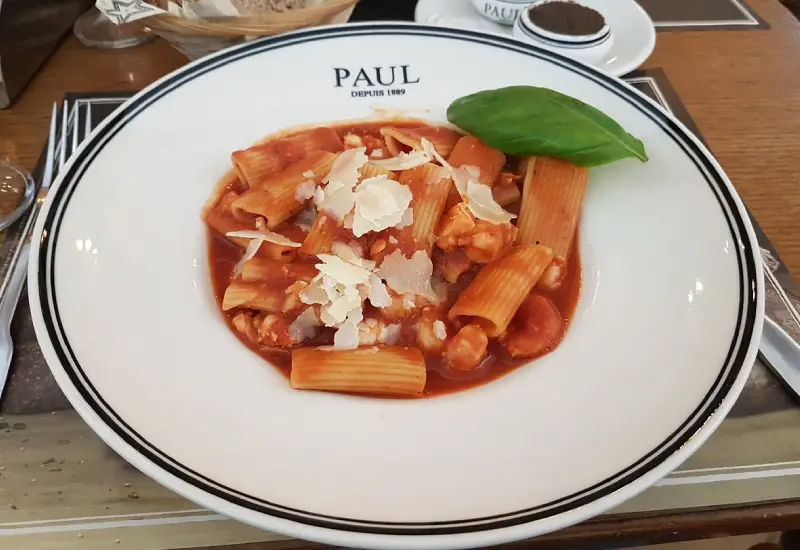 Asian cuisine is truly unique in flavor. We recommend Benihana, an outstanding Japanese restaurant with chefs cooking right in front of your tables!
Next up, we have Asha's, an innovative restaurant plating up modern Indian dishes. Sushi Library and Work of Fame are other fantastic spots with Asian cooking.
Villaggio mall offers opulent cafés perfect for a sit back and a nice cup of coffee. Paul Café, Caffé Vergnano 1882, ASPRO, December Café, Santa Nata, Morindo Café, Tuile, Tea Time, EAU DE ROSE, and HALO will surely inspire you and awaken your taste buds.
Read more: Mall of Qatar
Villaggio Mall Doha activities
Being one of the first-rate malls, Villaggio is full of entertainment for both adults and children. There are a bunch of activities you can try while visiting this amazing location. Some of these are:
Go-Kart
Experience thrilling races in the Villaggio Go-Kart with only 70 QAR per person. The popular Arrive and Drive offers 200cc go-karts any time, so you can race on a 350m track and battle with your friends and family to win first place.
The opening hours are 10 am to 9 pm on Thursdays and Saturdays and 12 am to 9 pm from Wednesdays to Sundays.
On Fridays, it's from 1:00 pm to 10 pm. Be it a pro or a newbie, you're welcome to feel the rush of adrenaline and have an exciting time.
Theme Park – Gondolania
Villaggio Mall not only provides the finest restaurants and shops but is also the most exciting entertainment destination in Doha. Inside this rich shopping center is a city called Gondolania, housing rides, playgrounds, and various games for all ages.
There's plenty of recreation made to emanate a thrilling moment for you. A roller coaster, kiddie rides, Bumper Cars, a classic Ferris Wheel, a Carousel, a Horror Street drive Dark ride, Laser War, a state-of-the-art Go Kart Racing, 12-lane Bowling, an Olympic-sized ice-skating rink, and a Venetian inspired Gondola Boat ride with an indoor canal made in the interior of Villaggio for a sensational romantic ride.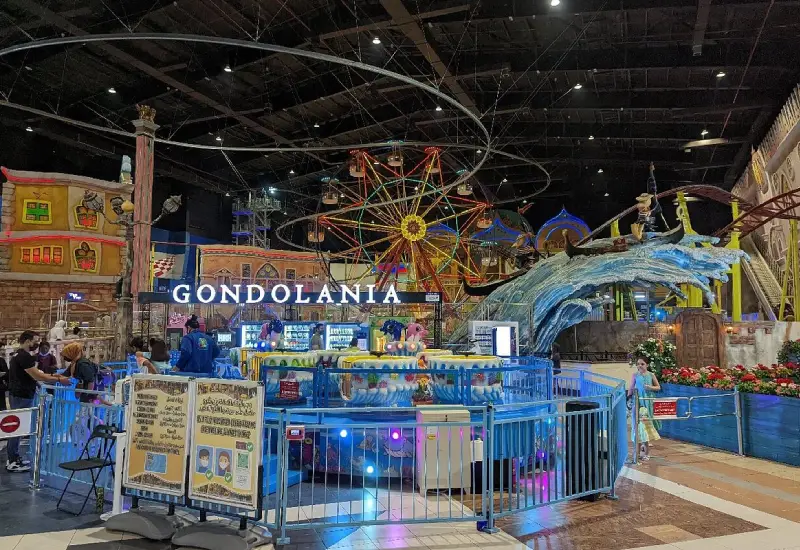 This theme park is named after the famous Gondola ride in Venice, Italy, where friends and families can enjoy a thrilling ride. The Godolania Boat is open from 9 AM to 2 AM from Saturday to Thursday.
Tickets: QR.10 per person.
Theme Park opening hours: Saturday to Wednesday 10 AM to 2 AM / Fridays 12 NN to 2 AM
Imax Cinema
Watch the latest Hollywood films and blockbusters on the most advanced screens in the world right in Villaggio's 3D IMAX Cinema. With vivid and intense color contrast, as well as large auditoriums containing comfortable seats to grant you a perfect cinematic encounter. Don't miss the newest movies!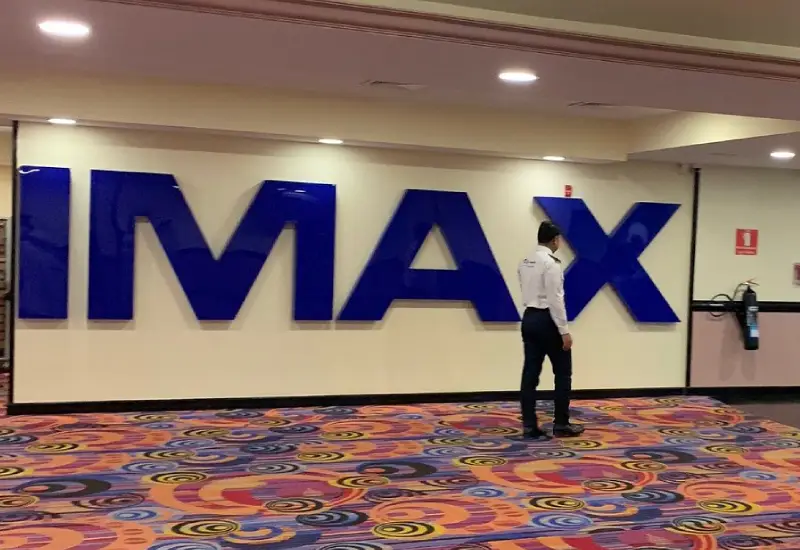 Ticket Prices: Regular Screen: 35 QR / 3D Screen: 35 to 45 QR / Imax Screen: 55 QR
Location: Entrance 1&5 – Level: Ground Floor – Parking: Entrance 1&5
Conclusion
Discover the ideal spot for both shopping and recreation in the Villaggio Mall. Villaggio features all sorts of stores to meet your needs, as well as an amusing theme park, go-kart, and Imax cinema for an exciting moment with your family and friends. Villaggio is truly the delineation of the glorified city of Venice.
Are you a shopping lover and planning to travel to Qatar? Please read Dar Al Salam Mall and best malls in Qatar articles and check our Qatar tours.