If you're planning a trip to Qatar, ensuring you have comprehensive travel insurance is a crucial step to take. From unexpected medical expenses to trip cancellations, travel insurance provides a safety net that allows you to explore the stunning landscapes and rich Qatar culture with peace of mind. In this guide, we'll delve into the specifics of Qatar travel insurance, helping you understand its importance, coverage options, and how to choose the right policy.
Traveling to Qatar is an exciting adventure full of captivating experiences. However, unforeseen circumstances can disrupt even the most meticulously planned trips.
This is where travel insurance comes to your rescue, providing financial protection and peace of mind throughout your journey.
Why is Travel Insurance Important?
Travel insurance acts as a safety net, covering you against a wide range of potential risks that could arise during your trip.
From sudden illness or accidents to travel disruptions, having the right insurance ensures that you're not left stranded in a foreign land with mounting expenses.
Travel insurance is not mandatory, but it is highly recommended to ensure a worry-free trip. Therefore, it is best to purchase Qatar travel insurance for visit before your trip to have coverage from the start.
Qatar Travel Insurance Requirements
On February 1, 2023, Qatar began requiring foreign nationals to demonstrate a health insurance policy to obtain a Qatar visa for entry into the country.
Foreign nationals wishing to extend their visitor visas must also show proof of health insurance coverage for the extended residency period.
Health insurance coverage for foreign nationals visiting Qatar is part of a national strategy that will be implemented in several phases, beginning with mandatory coverage for foreign nationals.
Currently, travel insurance is available to residents of the following countries: France, Germany, Italy, Kuwait, Lebanon, Norway, Oman, Qatar, Spain, Sweden, the United Arab Emirates, and the United Kingdom.
Protecting Your Health
Traveling abroad can result in high medical costs. With travel insurance, you can access quality medical care without worrying about the expenses.
If you have pre-existing medical conditions, disclose them when purchasing insurance. Some policies offer coverage for these conditions, while others may require an additional premium.
Qatar Travel Insurance Covid-19
Ensure that your travel insurance policy provides coverage for medical expenses related to COVID-19. This includes testing, treatment, and quarantine costs if you were to contract the virus during your trip.
It's recommended to consult with your insurance provider directly to get specific information about their Qatar travel insurance COVID-19 coverage and any other related inquiries you might have.
Types of Qatar Travel Insurance for Visitors
Here is the list of types of Qatar travel insurance for visitors:
Single-Trip Insurance
Ideal for travelers with a specific itinerary, single-trip insurance provides coverage for a single journey from your home country to Qatar and back.
Multi-Trip Insurance
If you're a frequent traveler, multi-trip insurance offers coverage for multiple trips within a specified period, providing convenience and cost savings.
Comprehensive Coverage Plans
Comprehensive plans offer a wide range of coverage benefits, including medical expenses, trip cancellations, lost baggage, and more. They are suitable for travelers seeking extensive protection.
Factors to Consider When Choosing a Policy
Consider these factors:
Trip Duration and Frequency
The duration of your trip and how often you travel play a role in determining the type of insurance you need. Choose a policy that aligns with your travel habits.
Coverage Limits and Inclusions
Review the coverage limits and inclusions of a policy to ensure they meet your needs. Be aware of any exclusions that may apply.
Adventure Activities Coverage
If you plan to engage in adventure sports or activities in Qatar, make sure your policy covers them. Standard policies might exclude high-risk activities.
How to Purchase Qatar Travel Insurance?
Here are the steps:
Online Insurance Providers
Numerous online platforms offer a wide range of travel insurance options. Compare different plans, read reviews, and choose a reputable provider.
Travel Agencies and Airlines
Many travel agencies and airlines offer travel insurance when you book your trip. While convenient, be sure to assess the coverage and compare it with other options.
Credit Card Coverage
Some credit cards provide limited travel insurance coverage when you use them to pay for your trip. It is important to read the terms and conditions to determine the extent of coverage.
Tips for a Safe and Insured Trip to Qatar
Familiarize yourself with Qatar's healthcare facilities and emergency services so you know where to turn in case of medical assistance.
Don't forget to keep important documents handy! Carry a copy of your travel insurance policy, passport, and other essential documents in both digital and physical formats.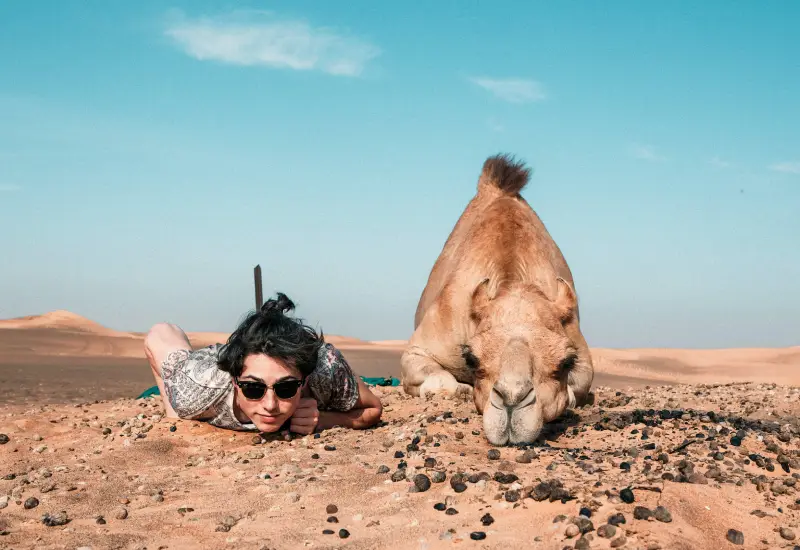 In addition, keep yourself updated on travel advisories. Before and during your trip, stay informed about any travel advisories or safety alerts related to Qatar.
Finally, make sure you follow safety guidelines. Adhere to local laws and regulations, and exercise caution, especially in unfamiliar areas.
Qatar Travel Insurance Online
In today's digital era, the internet has made it incredibly convenient to purchase travel insurance online. You can compare various plans, customize your coverage, and make secure payments all from the comfort of your own home.
When you buy Qatar travel insurance online, you have the advantage of comparing multiple plans side by side. This helps you identify the features, benefits, and costs of different policies, ensuring that you choose the one that best suits your needs.
Customizing Coverage
Online insurance platforms allow you to tailor your coverage to match your travel plans. Whether you're engaging in adventurous activities or simply seeking comprehensive medical coverage, you can customize your policy accordingly.
Medical Expenses
The cost of healthcare, especially in a foreign country, can be significant. Ensure that your Qatar travel insurance covers medical expenses, including hospitalization, doctor's visits, and medications.
Trip Cancellation and Interruption
Unforeseen circumstances can cause your trip to be canceled or cut short. Look for coverage that reimburses non-refundable expenses in such situations.
Baggage and Personal Belongings
Having your baggage or personal belongings lost can be a very distressing experience. Choose a policy that covers the replacement or reimbursement of lost items, ensuring that you're not left stranded without your essentials.
Emergency Medical Evacuation
In the event of a medical emergency that requires evacuation to a medical facility, your travel insurance should cover the associated costs. This is particularly important in destinations where specialized medical care may be necessary.
How to Choose the Right Online Insurance Provider
First things first, check Their Reputation. Choose insurance providers with a solid reputation and track record. Look for companies that are known for their transparency and prompt claims processing.
Before committing to a specific provider, read reviews and testimonials from other travelers. Their experiences can provide valuable insights into the provider's reliability and customer service.
A reputable online insurance provider should offer responsive customer support. Ensure that they are reachable via email, phone, or live chat to address any queries or concerns you may have.
Steps to Get Your Qatar Travel Insurance Online
Start by visiting the website of the insurance provider you're interested in.
Navigate to the section for travel insurance and fill out the application form with accurate information about your trip and personal details.
Choose the coverage options that align with your travel plans and preferences. This may include medical coverage, trip cancellation, baggage protection, and more.
Carefully review all the details of your chosen policy, including coverage limits and terms. Once satisfied, proceed to confirm your purchase.
How Qatar Travel Insurance Works for Hayya Card Holders
If you're a holder of the Hayya card and have plans to travel to Qatar, it's important to be aware of the travel insurance options available to you.
The Hayya card, offered by the Qatar government to residents and visitors, provides a range of benefits, and travel insurance is one of them.
If you're fortunate enough to hold the Hayya card, your journey to Qatar is already enriched with a variety of privileges.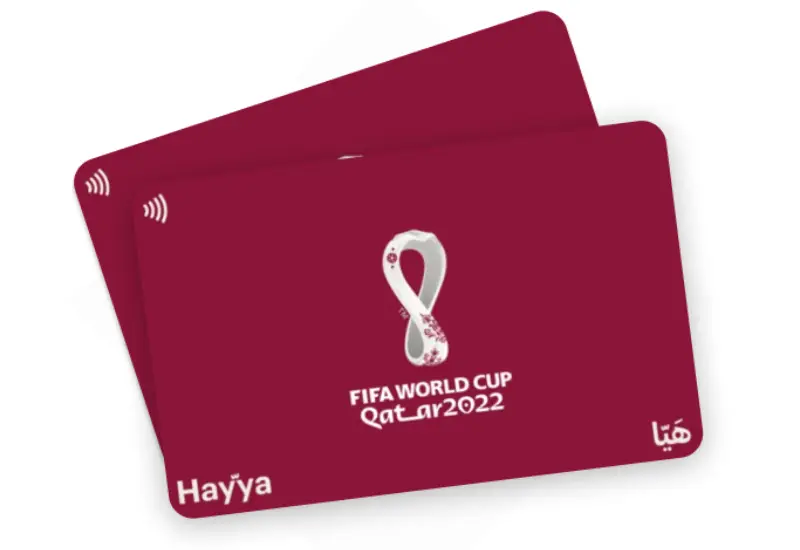 One of these valuable benefits is access to Qatar travel insurance, ensuring that your travel experience is not only enjoyable but also secure.
Qatar Travel Insurance for Hayya Card Holders is your safety net when unexpected events unfold during your trip.
As a Hayya card holder, you have the advantage of obtaining travel insurance that covers a range of situations, giving you peace of mind as you explore Qatar's diverse landscapes and attractions.
Hayya Travel Insurance
Qatar travel insurance for Hayya card holders includes coverage for medical expenses, ensuring that you receive necessary medical attention without worrying about the financial burden.
If you need to cancel or cut short your trip due to unforeseen events, your travel insurance can reimburse you for non-refundable expenses, such as flights and accommodations.
Losing your luggage or personal belongings can be distressing. With travel insurance, you're covered for the replacement or reimbursement of lost items, helping you navigate through travel mishaps.
In case of a medical emergency that requires transportation to a medical facility, your travel insurance covers the costs of evacuation, ensuring you receive appropriate medical care.
Qatar Travel Insurance for Hayya Card Holders is Available!
Both residents and visitors holding the Hayya card are eligible for Qatar travel insurance. Whether you're a long-term resident or a short-term visa holder, you can benefit from this insurance coverage.
The travel insurance coverage is typically valid for the duration of your trip, starting from your departure to Qatar and ending when you return to your home country or move to your next destination.
Registering for the Hayya Card
If you're not already a Hayya card holder, you need to register for the card. The process usually involves submitting necessary documents and completing the registration form.
Once you have your Hayya card, you may need to activate the travel insurance separately. Check the official guidelines or contact the relevant authorities for instructions on activation.
Qatar Travel Insurance Price
According to reports, the basic policies offered by approved companies will pay up to 150,000 Qatari riyals (about US$40,415) per year for injuries sustained in accidents and health emergencies.
Health insurance deductibles will not apply to foreign nationals. For the basic policy, the monthly premium is 50 Qatari riyals (about US$13.50). In addition to basic health insurance coverage, foreign nationals have the option to purchase additional coverage.
The extent of coverage you choose significantly impacts the insurance premium. Basic plans cover essentials, while comprehensive plans offer broader protection.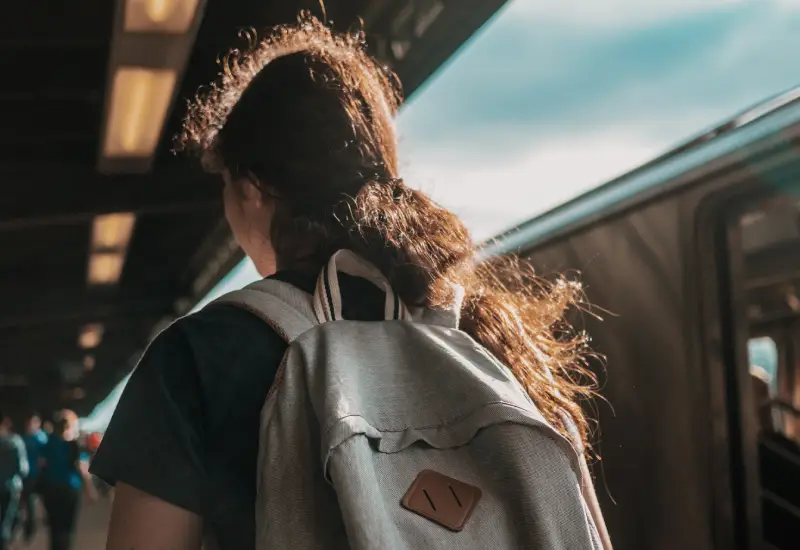 The length of your stay in Qatar matters. Longer stays might incur higher premiums, so accurately estimate your trip duration.
Age and health play a role in determining your insurance price. Elderly travelers or those with pre-existing conditions might have slightly higher premiums.
Your reason for travel matters. Whether you're visiting for leisure, work, or study, the purpose of your trip affects insurance rates. Your destination's healthcare costs influence your premium.
Qatar's medical expenses can be relatively high, impacting the overall insurance price. Extra coverage options, such as adventure sports or trip cancelation coverage, can increase costs but provide tailored protection.
Conclusion
Getting Qatar travel insurance is a practical and efficient way to ensure your peace of mind as you embark on your journey. By understanding the benefits, coverage options, and steps to acquire insurance online, you're taking a proactive step toward a safe and enjoyable travel experience.
Are you planning to travel to Qatar? Check out our Qatar tours.