Doha, the vibrant capital of Qatar, boasts a plethora of impressive landmarks, diverse cultures, and outstanding attractions. Among the city's many jewels is MIA Park Doha, a remarkable oasis that embraces art, culture, recreation, and community engagement.
It's like a treasure in the city, showcasing the past and embracing the future. The park is full of amazing sculptures, interesting artwork, and lovely gardens that make you feel relaxed and happy. But Mia Park Doha is not just a quiet place; it's alive with events, festivals, and learning activities for everyone to enjoy.
It's a place where people from all walks of life come together, celebrate their heritage, and have fun. Let's take a closer look at Mia Park Doha and discover why it is such a special jewel in the heart of Qatar.
MIA Park Doha History
The Museum of Islamic Art (MIA) Park, more commonly known as Mia Park Doha, was established as part of the Qatar Museums Authority's (QMA) visionary mission to enrich the cultural landscape of Qatar and provide a platform for artistic expression and community gatherings.
The park derives its name from the renowned Museum of Islamic Art, which is adjacent to it, and together, they form a harmonious blend of architectural and natural beauty.
Things to Do in MIA Park Doha
MIA Park in Doha offers a variety of activities and experiences for visitors to enjoy. Here are some things you can do in MIA Park:
Stroll Through the Park
MIA Park features beautifully landscaped gardens, paths, and green spaces. Take a leisurely stroll to enjoy the serene surroundings and escape the bustling city atmosphere.
Enjoy the Views
The park offers stunning panoramic views of Doha's skyline, including the iconic West Bay area. It's a fantastic spot to capture memorable photos, especially during sunset and after dark when the city lights up.
Art Installations
MIA Park often hosts temporary art installations and exhibitions, enhancing the artistic and cultural atmosphere of the space. Keep an eye out for any ongoing exhibitions or installations.
Family-Friendly Area
The park has a designated family-friendly area. Mia Park playground is an ideal place for children and families to spend quality time together.
Justpickandride Bikes
Utilize the Justpickandride bike service to explore the park at your own pace. Rent a bike through the app, and enjoy a ride along the designated paths.
Relax by the Water
MIA Park features a large pond with a unique water feature. It's a peaceful spot to relax by the water's edge, watch the birds, and unwind.
Attend Events
Check for any events, workshops, or cultural activities that might be taking place in the park. MIA Park occasionally hosts events like open-air concerts, cultural performances, and more.
Sculptures and Art Installations
One of the most striking features of Mia Park Doha is the myriad of captivating sculptures and art installations scattered throughout the grounds.
These artworks, created by both local and international artists, add an extra dimension of aesthetic beauty to the park while promoting creativity and cultural exchange.
Visitors will encounter thought-provoking sculptures and artistic installations that narrate stories of Qatar's heritage, its people, and the Islamic world.
Each piece stimulates contemplation and sparks conversations about the fusion of tradition and innovation, which is a prevalent theme throughout Qatar.
Exquisite Landscaping and Gardens
A visit to Mia Park Doha promises a refreshing escape from the bustling city life. The park's carefully landscaped gardens boast lush greenery, vibrant floral displays, and tranquil water features, creating a serene ambiance that invites visitors to relax and unwind.
The park's design seamlessly combines traditional Qatari elements with contemporary landscaping techniques.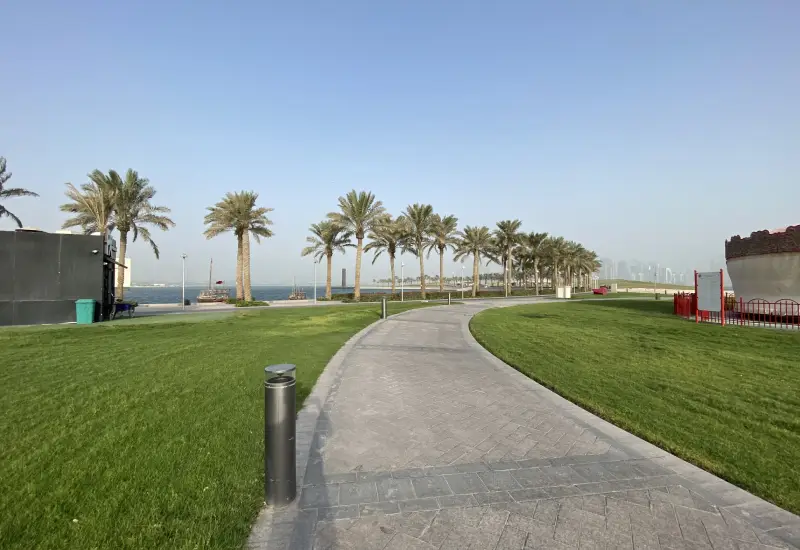 Meandering pathways, shaded seating areas, and well-maintained lawns make it an ideal spot for picnics, strolls, and family gatherings.
As dusk approaches, the park comes alive with illuminated paths and strategically placed lights that add a touch of magic to the setting.
MIA Park Events
Mia Park Doha is not just a static space; it is a dynamic hub of cultural events and festivals that celebrate the nation's artistic diversity.
Throughout the year, the park hosts an array of events, from art exhibitions and music performances to film screenings and outdoor theater productions.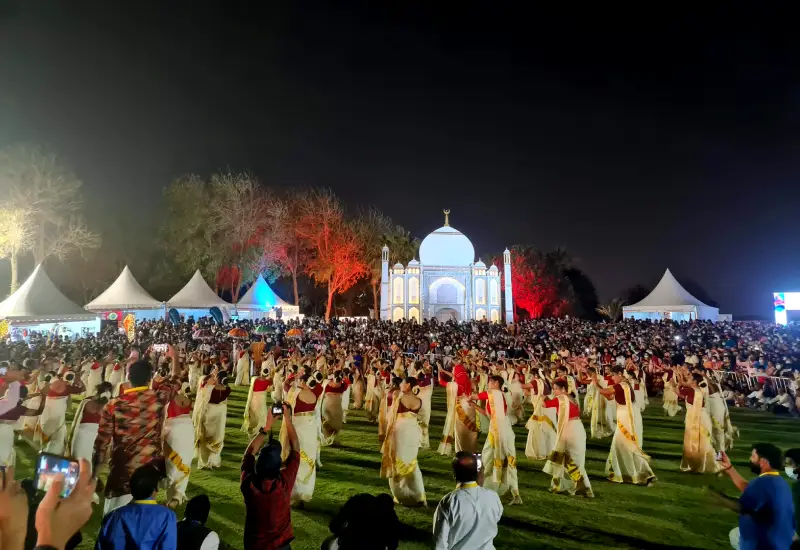 One of the most anticipated annual events held at Mia Park Doha is the Doha Tribeca Film Festival (DTFF).
The festival showcases a wide selection of films from the Middle East and around the world, attracting filmmakers, actors, and cinephiles from all corners of the globe.
DTFF shows Qatar's commitment to nurturing the arts and fostering creative exchange on an international scale.
MIA Park Coffee Shop
Mia Park Coffee Shop stands as a serene oasis nestled at the edge of the Museum of Islamic Art (MIA) park in Qatar, offering an enchanting vantage point to embrace the beauty of West Bay.
With its prime location, the coffee shop provides an exquisite setting for relaxation, where one can unwind while gazing upon the mesmerizing skyline.
The allure of Mia Park Coffee Shop is particularly captivating during the late afternoon hours, allowing patrons to witness the breathtaking transition of the sun setting over the horizon and the city gradually illuminating.
The coffee shop exudes a sense of refined hospitality, boasting a menu of delectable snacks and top-tier coffee choices.
Access to the coffee shop is made convenient through options like covered parking by the corniche, followed by a leisurely 10-minute stroll through the lush expanse of the park or a quick 2-minute jaunt in a golf buggy.
Adventurous souls can also embrace the beauty of the park on Justpickandride bikes, seamlessly accessible through a user-friendly app.
While the cafe's outdoor seating provides an idyllic experience, it's worth noting that it might be more appealing in cooler months and evenings due to the scorching summer sun.
MIA Park in Qatar can be accessed through the Souq Waqif metro station, which is located approximately a 20-minute walk from the park.
Visitors can follow Mia Park directions by walking from the corniche, Doha port road, or entering from behind the big screen near Al Riwaq.
Taxis can drop off visitors near Al Riwaq as well, providing easy access to the park's rear entrance. This information highlights the convenience of using the Souq Waqif metro station as a transportation option for reaching MIA Park in Qatar.
More Information to Visit MIA Park
Mia Park contact number: +974 4422 4444
Mia Park closing time: Mia Park closes every day at 7 pm.
Mia Park timings today: It is open from Saturday to Thursday from 9:00 a.m. and on Fridays from 1:30 p.m.
Mia Park website: Click Here
Final Word
Mia Park Doha demonstrates Qatar's commitment to preserving its rich cultural heritage while embracing the modern era. This captivating oasis seamlessly blends art, history, and nature, creating an enchanting space that not only entertains but also educates and enriches the community. With its world-class exhibitions, thought-provoking sculptures, and a calendar filled with exciting events, Mia Park Doha is undeniably a must-visit destination for both locals and international travelers seeking an immersive experience in the heart of Doha's vibrant cultural scene.
Are you planning to travel to Qatar? Please read things to do in Qatar article & Check out our Qatar tours.