Qatar, the center of tourism in 2023, is full of recreational parks and public green spaces. This small country is not only home to a wide variety of hotels, museums, and nice restaurants, but also you can find plenty of parks and recreational locations to get fresh air and enjoy the clean air of Doha. Al Dafna Park Doha is one of the few locations to stop by with friends and family. In this article, we will talk more about the Al Dafna Park Area and its features.
Al Dafna Doha
Situated inside of Qatar, the Al Dafna area is a seaside district where beauty and magic happen. It is surely difficult to find a location where you can relax and enjoy the beauty of the seaside of Qatar in the hustling and bustling capital of Doha. Well, Al Dafna Park is one of the few locations where you can relax and unwind.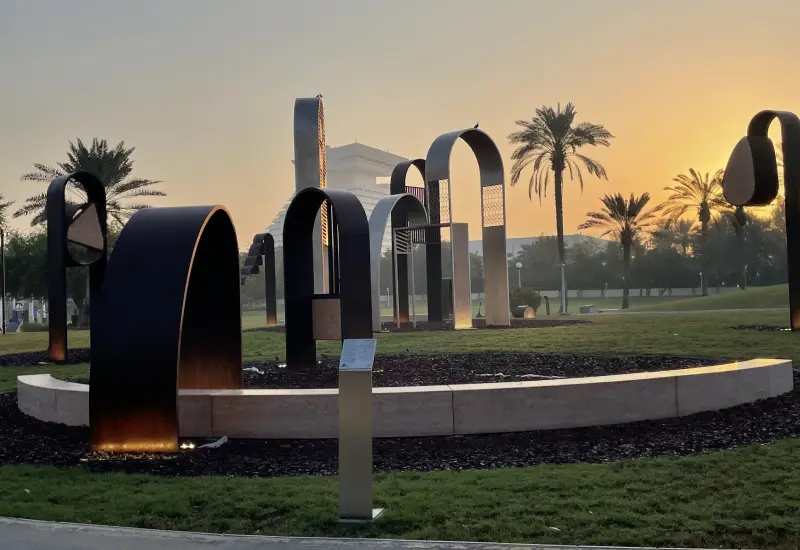 A public green space where you can make it your top-notch location to picnic with your family or just a jogging route. Beautiful views, amazing atmosphere, and magnificent areas are some of the features that Al Dafna Park includes.
It also houses many restaurants and eatery places nearby. You can watch many people just relaxing on the grass in the afternoons and watching the sunset. It is the central spot for gathering together for many locals.
Al Dafna Area
Al Dafna Park's location in the Al Dafna district of Doha positions it conveniently close to a variety of restaurants and hotels.
Whether you're seeking a peaceful stroll in the park or looking to indulge in fine dining and luxurious accommodations, the surrounding area offers plenty of options to enhance your experience.
Al Dafna Park provides green spaces where visitors can have a picnic, please their eyes, and lie on the grass. It also includes a walking track that can be ideal for jogging and catching a stroll.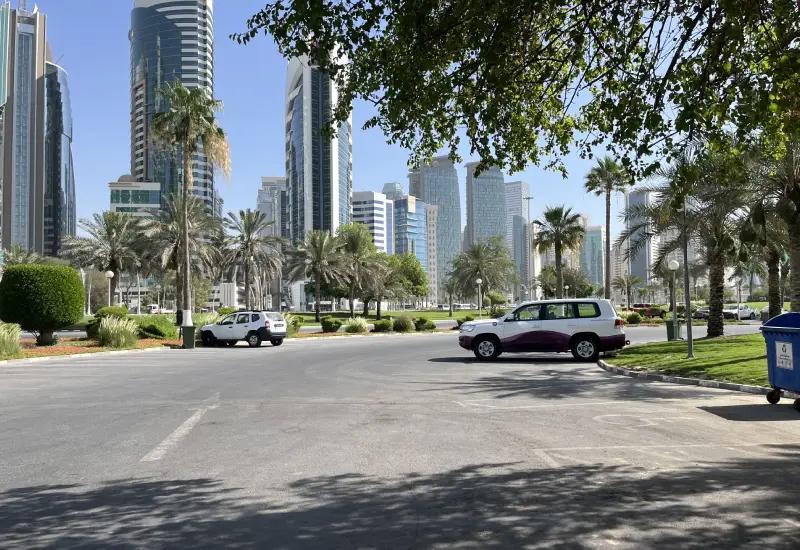 You can behold the magnificent views of the city and skyscrapers while you are walking on the track. Electric scooter rental can also be a good option if you want to have fun times.
Some stations offer electric scooters. You can also set them up online on your phone. There are also many restaurants and cafes situated near the park and inside of it.
Watching fountains that are featured in the park at night time can give relaxing vibes after a meal or coffee at the nearby restaurants.
If you are worried about the toilet services and parking access, don't worry. Al Dafna Park Area has both of them. A designated toilet service for men and women and plenty of parking areas if you are traveling with your car, they have thought them all.
Al Dafna Park Restaurants
When it comes to dining options, Al Dafna Park benefits from its proximity to numerous restaurants and cafes.
The surrounding area features a wide range of culinary choices, catering to various tastes and preferences.
Whether you're looking for traditional Qatari cuisine, international dishes, or fast-food options, you'll find a plethora of restaurants within a short distance of the park.
You can try out traditional Qatari cuisine to explore the Qatari culture or have an international dish with your family and enjoy the views of the park and area.
Al Dafna Park Reviews
Al Dafna, Qatar, is known as a significant location for both locals and tourists. The park spread over 93,297 square meters, is a great place to relax and enjoy the atmosphere of the capital city of Doha.
Locals often suggest this park as a family-friendly park, and many of them also gather around in the afternoon with their friends to catch a stroll or freshen up their mood.
Al Dafna Park is often praised for its beautiful setting along the Doha Corniche, providing scenes of the city skyline.
Visitors appreciate the well-maintained green spaces, walkways, and seating areas, which provide a serene and relaxing atmosphere.
Al Dafna Park is recommended by many local visitors and tourists. So, next time you are visiting Qatar, make sure to check it out.
When Is Best to Visit Al Dafna Qatar?
The best time to visit Al Dafna, Qatar, largely depends on personal preferences and the kind of weather you prefer.
However, it's worth noting that Qatar has a desert climate characterized by hot summers and mild winters.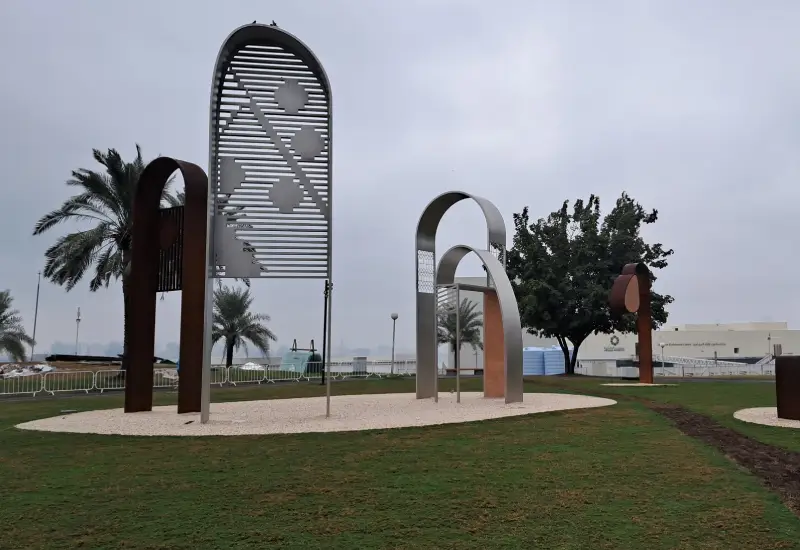 The best time to visit Al Dafna, Qatar, is during the winter and spring months (November to May) when the weather is more comfortable for outdoor activities.
If you can tolerate the heat, visiting during the summer months can offer unique experiences and potential cost savings.
Timings: Park access 24 hours – outlet timings may vary
Price: Free access
Al Dafna Qatar Location
Known for its modern skyscrapers, business centers, and luxury hotels, Al Dafna Park, situated in the Al Dafna district, is a serene green space that provides a respite from the bustling city atmosphere.
Al Dafna Park is positioned along the Doha Corniche, a picturesque waterfront promenade that stretches along the bay.
This prime location offers visitors stunning views of the Persian Gulf and the city skyline, making it a delightful place to relax and enjoy outdoor activities.
Al Dafna is home to several high-end accommodations that cater to both business and leisure travelers. This includes several renowned luxury hotels, many of which offer stunning views of the cityscape or the Persian Gulf.
These hotels provide a perfect blend of comfort, convenience, and proximity to Al Dafna Park, making them ideal choices for visitors who wish to explore the park and its surroundings.
Final Words
Doha, the capital city of Qatar, is an amazing destination for a weekend. If you are visiting Qatar and run out of destinations to visit (although it's impossible), you should check out Al Dafna Park Doha.
Al Dafna Park is in the center of Doha and is the best location to walk or jog in the morning and afternoon. If you want to have great times and fresh air, make sure to visit Al Dafna Recreational Park and spend some quality time with your family and friends.
Are you planning to travel to Qatar and looking for a Qatar travel agency? check out our Qatar tours.