Al Khor Mall is one of Qatar's most attractive tourist attractions for exploring the country. This shopping center is designed in a very modern and stunning style with great elegance, alongside all the necessary world-class facilities. With a wide range of entertainment options and luxurious and suitable facilities, thousands of people visit the Al Khor shopping center every day. This mall meets the needs of every visitor by offering products from fashion, home appliances, food, and cosmetics.
The mall has an area of 55,000 square meters and is the first and largest shopping center in Al Khor city. LuLu International Group owns this magnificent mall.
The traditional architecture of the exterior of this mall has an attractive contrast with the modern architecture inside and surprises every visitor.
Here you can buy everything you need under one roof. There is also a large parking lot at this shopping center that can accommodate more than 1000 cars, which adds to the shopping center's popularity.
Al Khor Mall Shops
Al Khor shopping center has 100 shops and more than 120 international brands that attract travelers from all over the world. The shops here include a variety of women's, men's, and children's clothing stores, bags and shoes, cosmetics and health products, electronic products from global fashion brands, and exclusive accessories.
Read more: Lagoona Mall
Al Khor Fashion Stores
Qatar's Al Khor shopping center has fashion stores of all international brands. This shopping center is one of the most popular shopping attractions in the city.
It has the best brands and the most fashionable clothes. Stores of Al Khor Shopping Mall include traditional and formal, sports and children's clothes, men's clothes, bags, and shoes.
Cosmetics Stores
In these stores, you can find a wide range of essential products for everyday use, such as haircare, skincare, and other cosmetics and care products. You can easily find the best cosmetic brands in these stores. From perfume to cosmetics, you will find everything you need for a perfect look at Al Khor Mall.
Accessory Stores
If you want to change the decoration of your home, Al Khor Mall Qatar is the best option; Home decor items with the best brands in the world are located in these stores.
Al Khor shopping center includes accessories such as bags, watches, sunglasses, purses, flowers and electronic devices among the stores of this shopping center.
Piano Stairs
One of the most innovative and fun things to see in Al Khor mall is the piano stairs. These stairs are also known as the social stairs, which are widely transformed into giant piano keyboards.
These stairs play different piano notes when people walk on them, which is an entirely new sight. You can play your favorite song and enjoy walking on any of the stairs. This feature has made more people use the stairs to go up and down instead of the elevator.
Al Khor Mall Fun Ville
This is all the kids wish for while their parents go shopping. Ideal for the age group between 1 and 12 years, it is a place that provides a platform for children to come and interact in an active environment.
Al Khor Mall Beauty Salon
Al Khor Mall beauty center is located on the ground floor. In addition to being the first and only Shahnaz Hussain franchise center in Qatar, Sheela's Beauty Clinic offers outstanding professional services. This center provides excellent services with trained specialists and high-quality cosmetics.
Beauty center contact number: +974 44727712
Al Khor Mall Cinema
Al Khor mall cinema is one of the main attractions of tourists who come here. Not only can one have a good theater experience in the heart of Qatar, but one can also have a wide selection of 2D and 3D movies.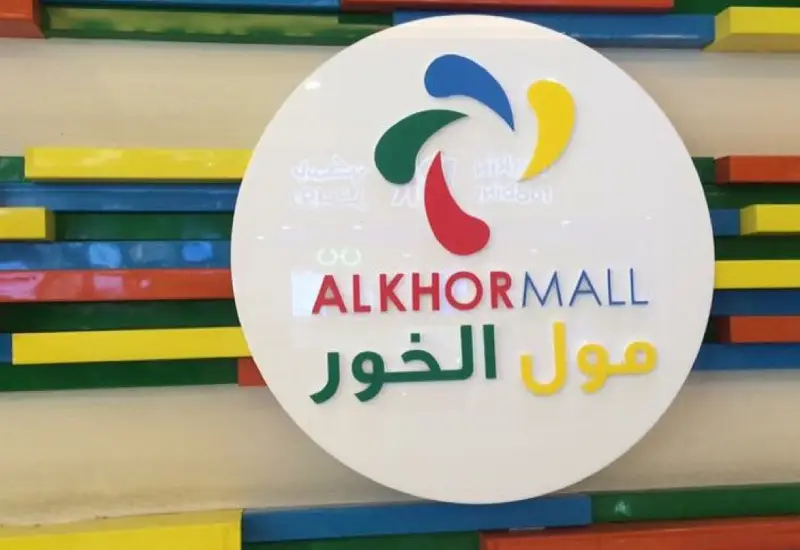 This cinema is equipped with a silver screen for 2D and 3D movies. The latest technology of 4k digital projector systems in the cinema enhances the experience of watching movies. Al Khor mall cinema contact number: +974 40296503
Al Khor Mall Services and Facilities
You can see a set of services and facilities in Al Khor mall; this shopping center will not disappoint visitors, and visitors can find everything they need in this shopping center.
Read more: Villaggio Mall
Information Desk
Information desks are usually found in all the different shopping centers in Qatar. The mall has an information desk where visitors can get all the needed information.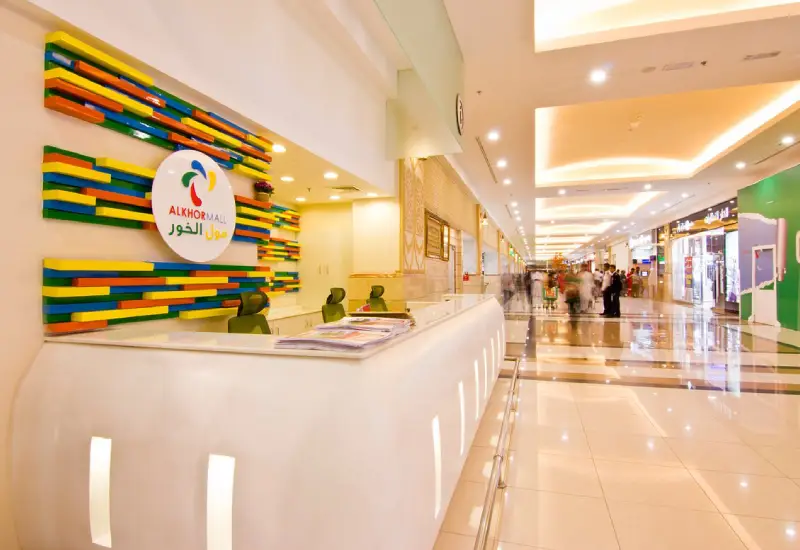 Medical Assistance
Al Khor mall offers you full medical assistance in case of any emergency. This shopping center has dedicated staff who work 24 hours a day and are always fully prepared for emergencies.
Prayer Room
Al Khor Mall provides a prayer room for visitors who come here. These rooms are available for men and women who wish to pray.
Wheelchair for the Disabled
If you are coming with someone who is disabled and needs a wheelchair to move around the mall, only visit the service desk, and the staff will prepare a wheelchair for you.
Taxi Services
Al Khor Mall has a dedicated taxi center for transportation and delivery around the mall. Whether you need a taxi for transport or want to pick up your package, the mall has you covered.
Child Room
There are baby seats in this mall; you can also go to the mother and baby room to change your baby's diaper.
Carwash
Car washing is not something you often expect to find in a mall, but Al Khor Mall has one with exceptional service. Travelers who visit can wash their cars in the parking lots, which is an excellent place for those who like to do several things at once.
V.I.P Parking
Another notable service in the Al Khor shopping center is its private parking. This service is available for visitors and those with particular disabilities.
Diverse Restaurants
The mall has been designed with eating opportunities in mind, so visitors will never have to leave the mall to find food. Al Khor mall has a wide range of dining options. Al Khor Mall food court is very famous among tourists.
The wide variety of food in this food court with Arabic, local, European, American, and Middle Eastern menus, along with brands such as McDonald's, KFC, and Starbucks, are other features of this shopping center.
Al Khor Mall Address
Al Khor Mall is located on the northeast coast of Qatar and 6 km from Al Bayt Stadium, on the main street of Al Khor. This mall is well-connected to many places across the country. Since Al Khor and Doha are located next to each other, it is easy to reach this mall from Doha. So, either travel to Al Khor Mall by metro or use the road route to reach the place.
Nearby places:
Redtag clothing brand is 311 meters away
Al Bayt Stadium is 1 km away
Skydive Qatar is 3 km away.
Al Khor Mall Timing
Al Khor Mall of Qatar is open from Thursday to Saturday, 10 am to 11 pm, and Sunday to Wednesday, 10 am to 10 pm.
Are you a shopping lover and planning to travel to Qatar? Please read Dar Al Salam Mall and best malls in Qatar articles and check our Qatar tours.