Qatar is one of the most fascinating places located in Asia. Qatar is home to various museums and cultural attractions, making it a desirable place to explore with your group of friends and family. The capital of Qatar, Doha, is also ideal for food enthusiasts and food lovers. There are a variety of international dishes located in every corner of the city to bring a new taste from every region. The Chingari Restaurant Doha is one of the places which you can visit. Chingari Restaurant Doha is one of the best indian restaurant in Doha.
Chingari Doha
Traveling to Doha is an interesting experience. You face a variety of options and places to visit, which would confuse one.
Many restaurants are operating in Doha featuring international dishes, and some of these restaurants are considered the best restaurants in Qatar.
Nevertheless, experiencing an Indian dish in Doha is a must-try activity. One of the top spots where you can have an Indian dish is Chingari Restaurant Doha.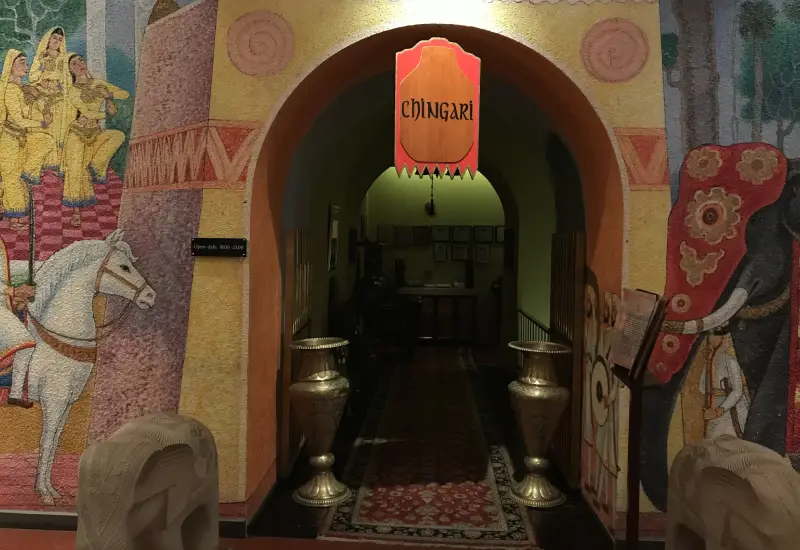 This restaurant not only offers a wide range of Indian foods but also introduces Indian culture and identity to the vast majority of customers.
The Chingari – Radisson Blu Hotel Doha is a delicious and spicy journey of Indian tastes inside Qatar. The Chingari Doha is set to be at the top of the list of the best international dining places in Qatar.
The qualified team of Chingari Doha aims to deliver the true tastes of Indian dishes to customers, so they can enjoy Indian cuisine at its finest.
Chingari Doha Location
The Chingari Restaurant Doha is located in one of the well-developed and luxurious areas of Qatar. The Chingari Restaurant is easily accessible via car, taxi, and Doha metro.
So, if it is your first time trying to reach out the Chingari Doha, you won't face any problems. You can take the subway from Souq Waqif Metro Station, Msheirb Metro Station, and Bin Mahmood Metro Station.
The Chingari Restaurant Doha is situated inside the Radisson Blu Hotel, which makes it very convenient and ideal for tourists.
The restaurant is close to hypermarkets, police stations, and hospitals. The prime location of the restaurant is also suitable for those looking for more activities and explorations.
There are some sites that tourists can visit nearby the hotel, including:
Al Mirqab Mall: a nice place for shopaholics, filled with various stores and retail shops.
New Salata Park: perfect getaway for relaxing.
Doha Quest: a theme park for having enjoyable moments.
Paris Hypermarket: all the things you may need in a great spot.
Chingari – Radisson Blu Hotel Doha
The Chingari Restaurant Doha is situated within the Radisson Blu Hotel, one of the luxurious hotels offering a variety of services for guests.
The Radisson Blu Hotel is ideal for travelers who want to enjoy their weekend in Doha. This 4-star facility includes a variety of entertainment as well as top-level restaurants.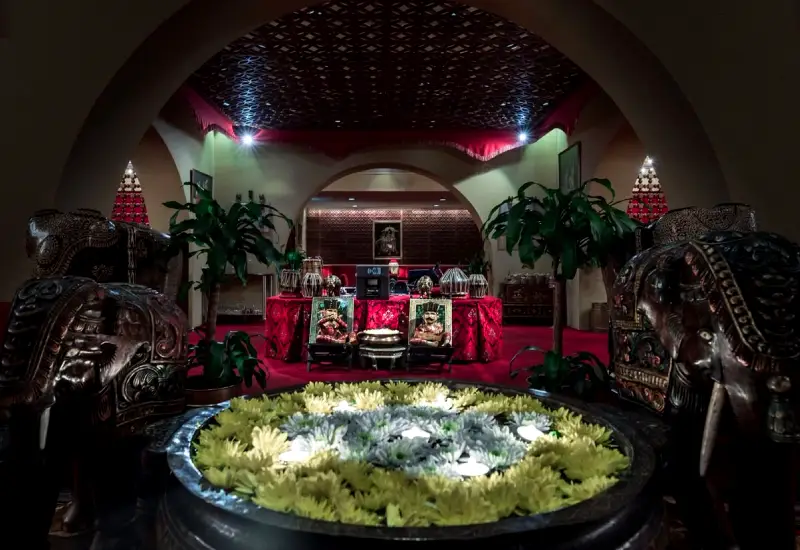 The Chingari Radisson Blu Doha is one of the top-class restaurants of the hotel, which attracts a variety of customers and guests from all over the region.
The Chingari Radisson Blu Doha completes the premium level of the hotel and makes it an amazing facility where guests can accommodate and be sure to get the best food services.
Read more: Bombay Balti Doha
Highlights of Chingari Doha
The Chingari Restaurant Doha is overall a must-try restaurant. Even if you are not interested in Indian dishes, you will surely have a great time at this complex, or maybe if you try some Indian cuisine, you might fall in love with the tastes and flavors.
Indian Culture: By choosing to dine at the Chingari Doha, you are choosing to learn more about Indian culture and background stories of Indian cuisine, which is a great opportunity if you embrace knowing more about diverse cultures.
Delicious Foods: Believe it or not, Indian cuisine has its fans and special enthusiasts. Some of the Indian dishes have their universal fans. The Indian dishes made at Chingari Doha are a great way to experience Indian foods.
Live Entertainment: The restaurant features live entertainment in the form of traditional Indian music and dance performance which is enjoyable. This entertainment can add up to the overall dining experience and create a lively atmosphere.
Awards and Recognition: The Chingari Doha has won several awards and recognitions, which shows that this place is not an ordinary restaurant. One of the awards that Chingari has won includes the Time Out Doha Restaurant Awards for Best Indian Restaurant in 2018 and 2019.
Design
The design of the Chingari Doha is one of the key features of this restaurant. The complex is beautifully designed with rich colors, including a palette of warm colors such as oranges, deep reds, and golden yellows, which makes the place cozy and welcoming.
The décor of Chingari restaurant consists of a lot of details and patterns which create elegance and beauty in the atmosphere of the restaurant. Nice chandeliers, ornate mirrors, and decorative screens are some of the noticeable decors that are eye-catching.
The Chingari Restaurant Doha also includes an outdoor seating area and private dining rooms that are suitable for intimate gatherings or business meetings.
The outdoor seating area and the private dining rooms are also decorated beautifully. Overall, the Chingari Doha blends traditional and famous Indian elements with modern touches in its design to create a unique and also authentic atmosphere.
Chingari Radisson Blu Doha Menu
The Chingari Restaurant Doha Menu offers a range of Indian dishes to cater to all food enthusiasts and food lovers.
This Menu consists of authentic Indian cuisine with a focus on traditional recipes and original tastes.
The Chigari Restaurant Doha Menu is known for its delicious tandoori dishes cooked in a traditional oven. Nevertheless, the restaurant also features a variety of curries and biryanis made with traditional Indian spices.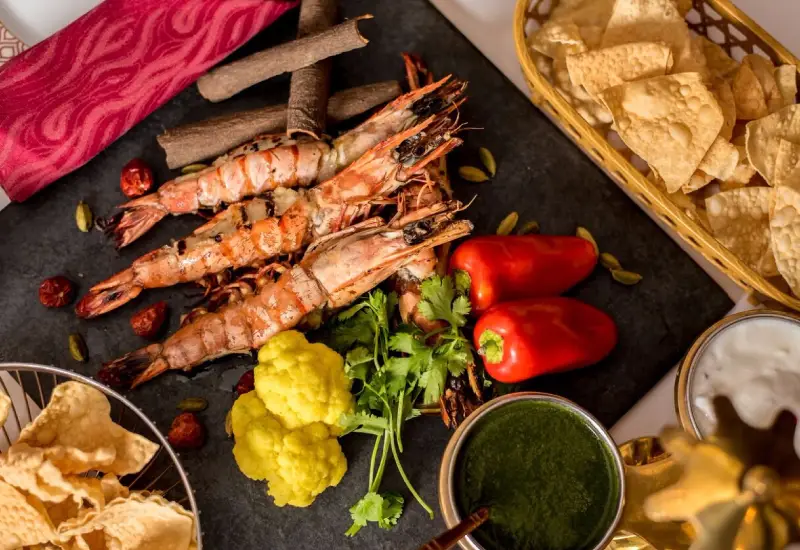 The menu also includes desserts and drinks, including Indian sweets such as gulab jamun, ras malai, masala chai, lassi, Indian beers, wines, and cocktails.
On their websites, you can check the Chingari Doha menu prices, but they are not expensive and worth trying.
Pieces of Information
The Chingari Restaurant Doha is one of the best places to try out in Qatar. This award-winning restaurant is ideal for family gatherings and also business meetings.
Featuring live music and attentive services, Chingari Doha is a great way to embrace Indian cuisine.
The Chingari Doha accepts dine-in and takeaway.
Chingari Doha Address: Salwa Road, Intersection of C Ring Rd, Doha, Qatar.
Chingari Restaurant Doha Contact Number: +97444281555
Tripadvisor Reviews: Here
Lastly
Embrace the Indian dish at the Chingari Doha. Nestled in one of the busiest areas of the city, Chingari Restaurant Doha is an ideal location for a fine dining experience. The Chingari Radisson Blu Doha menu is a unique journey for any food enthusiast and food lover. If you are looking for a nice restaurant different from your other experiences inside of Doha, then Chingari Doha is the one for you. With an inexpensive budget and a sense of curiosity, you can taste some of the most delectable foods from India at the Chingari – Radisson Blu Hotel Doha.
Are you planning to travel to Qatar? Check out our Qatar tours.