Many restaurants in Qatar can be named among the best restaurants in the world because, in these restaurants, you can try the dishes with their traditional and authentic taste. Doha, the capital of Qatar, is fast becoming home to world-renowned chefs and international restaurant chains. This city, which is located on the shores of the Persian Gulf, offers its guests the best restaurants with wonderful views and delicious food in a great atmosphere. From traditional Middle Eastern dishes to authentic Spanish and Japanese dishes, they are served in the best restaurants in Doha. One of the best restaurants in Doha, which is popular worldwide, is the Morimoto restaurant, which we will introduce below.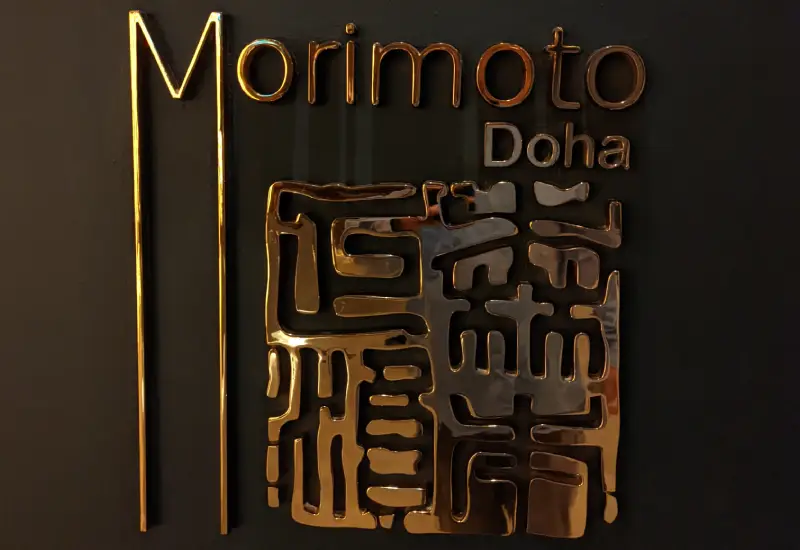 Morimoto Restaurant Doha
If you are looking for an exceptional dining experience in Doha, Qatar, Morimoto is the perfect place to visit. Located in the Mondrian Hotel in West Bay Lagoon, the restaurant is a unique blend of traditional Japanese cuisine and contemporary cooking techniques, creating a menu that caters to all palates.
History of Morimoto
Iron Chef Masaharu Morimoto, who has built a reputation for creating some of the world's best Japanese cuisine, founded the Morimoto restaurant.
The restaurant chain has locations around the world, and the Doha branch is one of the newest additions. The restaurant opened in 2017 and has since become a popular destination for food lovers in Doha.
Environment of the Morimoto Restaurant
The environment at Morimoto restaurant is chic and modern, with a contemporary design that creates a welcoming and intimate atmosphere.
The restaurant features an open kitchen, allowing guests to watch as their food is prepared.
The bar area is also a popular spot for drinks and socializing, with a wide range of signature cocktails and an extensive wine list. With high ceilings, clean lines, and natural light, the space is perfect for an intimate meal or a celebratory dinner.
Read more: Nobu Doha Japanese Restaurant
Morimoto Doha Menu
The menu at Morimoto is diverse and exciting, offering a fusion of traditional and modern Japanese cuisine. The restaurant's sushi and sashimi selection is a highlight, featuring an excellent variety of fresh and high-quality fish, including salmon, tuna, sea urchin, and octopus.
The hot and cold appetizers are also not to be missed, with options such as rock shrimp tempura, hamachi tacos, and yellowtail carpaccio.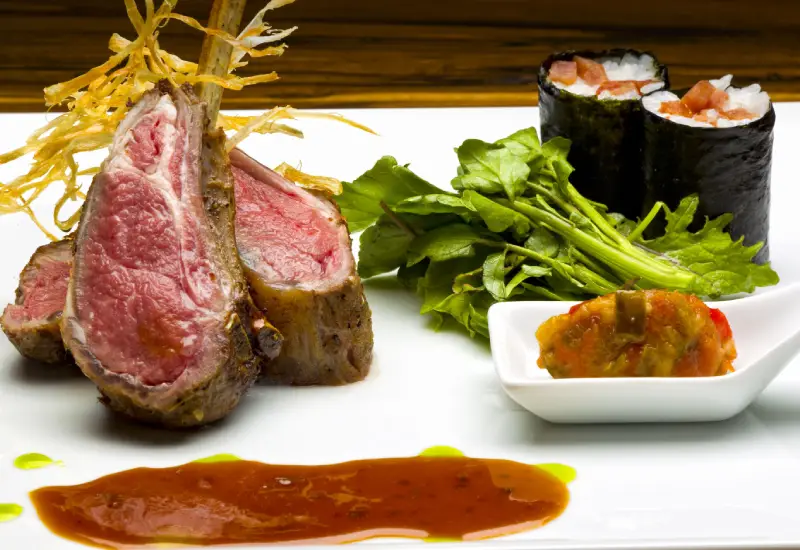 For those looking for something lighter, the soup and salad section of the menu is perfect. Options include miso soup, crispy spinach salad, and seaweed salad, among others.
The noodle and entree sections are where Morimoto truly shines, offering a variety of hearty and satisfying options. The ramen is a classic Japanese comfort food, while the wagyu beef entree is an unforgettable experience that is sure to leave you craving more.
Morimoto Restaurant prices
The prices at Morimoto are higher than average, but the quality of the food and dining experience make it worth the cost.
Appetizers start at around 70 QAR, while sushi and sashimi range from 100 QAR to over 500 QAR for premium options. Entrees start at around 150 QAR and go up to over 500 QAR for the Wagyu beef options.
The environment at Morimoto is one of the highlights of the dining experience. The outdoor terrace overlooks the pool and the city skyline, creating a perfect ambiance for a memorable meal.
Whether you choose to dine indoors or outdoors, the restaurant's attentive and friendly staff will make sure that your experience is nothing short of exceptional.
Morimoto Restaurant nearby Attractions
In addition to the restaurant's outstanding dining experience, Morimoto is conveniently located close to several attractions in Doha.
The Pearl-Qatar, one of the city's most iconic landmarks, is just a short drive away, and the Katara Cultural Village, which hosts a variety of events throughout the year, is also close by.
Visitors can also take a stroll along the Corniche, a waterfront promenade that offers stunning views of the Doha skyline.
Location of Morimoto Restaurant
Morimoto is located in the Mondrian Hotel, in West Bay Lagoon, Zone 61, Street 942, Building 26.
The restaurant is open for lunch and dinner every day, making it easy to visit at any time of the day. Reservations are highly recommended, especially during the weekends when the restaurant can get quite busy.
Working Hours of Morimoto Restaurant
Morimoto's working hours are from 6:00 PM to 11:00 PM, making it easy to enjoy a meal during lunch or dinner.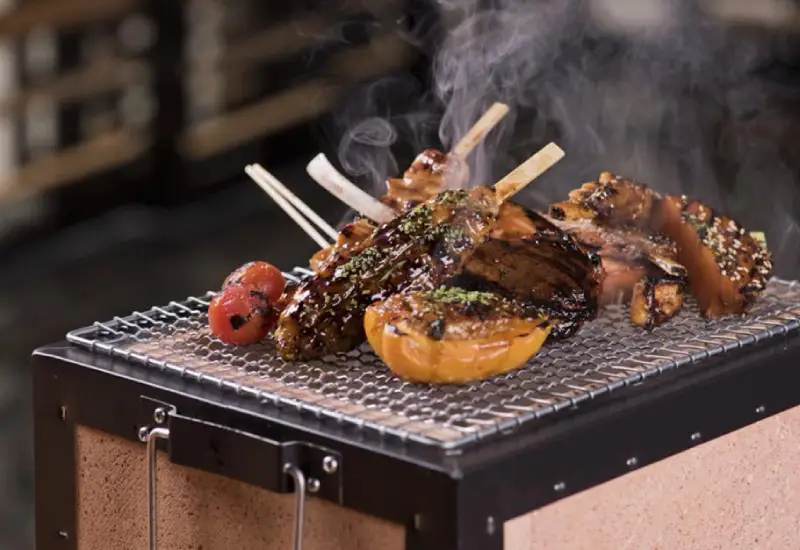 The restaurant offers both indoor and outdoor seating, allowing diners to choose the perfect spot to enjoy their meal. Reservations are highly recommended, especially during the weekends when the restaurant can get quite busy.
Morimoto Restaurant NYC
Morimoto restaurant in NYC is an iconic dining destination that offers a unique culinary experience. Located in the trendy Meatpacking District, the restaurant is a blend of contemporary design and Japanese tradition.
The menu features Chef Masaharu Morimoto's signature dishes, including tuna pizza and black cod miso, as well as a variety of sushi and sashimi options.
The restaurant's sophisticated and stylish atmosphere attracts a diverse crowd, from business professionals to foodies and tourists. With its unparalleled dining experience, Morimoto has become a staple in New York City's vibrant culinary scene.
Last Word
In conclusion, Morimoto is a must-visit restaurant for anyone in search of authentic Japanese cuisine in Doha. With its exceptional menu, stunning environment, and impeccable service, the restaurant offers a truly one-of-a-kind dining experience. While the prices may be on the higher side, the quality of the food and the overall experience makes it well worth it. So, the next time you are in Doha, make sure to stop by Morimoto for a culinary journey that you will not forget.
Are you planning to travel to Qatar? Check out our Qatar tours.