Situated in the heart of Qatar, Best Western Plus Doha is one of the popular hotels among the list of luxurious hotels in Doha. Best Western Plus Doha is an elegant resort where luxury and comfort combine and create new experiences for both tourists and locals.
Best Western Plus Doha is adequate for newcomers to Qatar since it's both economical and luxurious. There are many features and amenities that can enhance guests' experience. If it is your first time visiting Qatar, Best Western Plus Doha can be an ideal choice among your accommodation options.
Best Western Plus Doha Overview
Welcome to Best Western Plus Doha, a new experience inside Qatar. Best Western Plus Doha is one of the few hotels offering a wide range of services for locals and tourists from all around the world.
In a modern and standard complex, guests can feel the elegance and luxury inside of this hotel.
The welcoming and friendly staff will ensure that your experience at this hotel will be enjoyable and memorable.
Best Western Plus Doha defines a new meaning to luxury and comfort among other hotels providing guests with numerous services and amenities.
Best Western Plus Doha Design
Beautiful design is another highlight of Best Western Plus Doha Hotel. With a modern ambiance and standard design, guests can feel the elegance and luxury at first sight and embrace the new experiences.
The use of relaxing color palettes and natural light has enhanced the overall characteristics of the hotel.
The serene and beautiful design of the hotel can also be discovered in each room, with luxury furnishings and modern elements.
The design of the hotel is also praised by online reviewers and travelers who have spent their holidays at this hotel.
Features & Amenities
The hotel boasts 225 spacious guest rooms and suites, each of which is elegantly designed and equipped with modern amenities such as air conditioning, flat-screen TVs, and complimentary Wi-Fi.
Guests can choose from a range of room types, including standard rooms, executive rooms, and suites. For guests who wish to stay active during their stay, the hotel features a well-equipped fitness center, as well as a rooftop swimming pool and jacuzzi.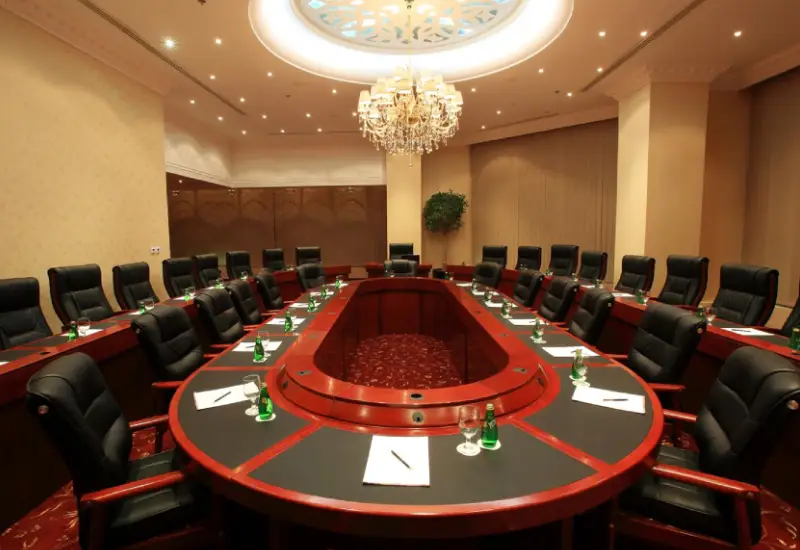 The hotel also offers a range of business facilities, including a business center and meeting rooms, making it an ideal choice for business travelers.
Other amenities at Best Western Plus Doha include 24-hour room service, a concierge desk, and a complimentary shuttle service to and from the airport. With its convenient location, modern amenities, and excellent service, Best Western Plus Doha is a great choice for travelers visiting Doha.
Food & Restaurants
Best Western Plus Doha provides a range of dining options, including the Olive Oil restaurant, which serves a variety of international cuisine for breakfast, lunch, and dinner.
The Olive Oil restaurant invites guests to a delicious culinary journey that will make you think you are in a food heaven.
The hotel also has a lobby lounge and a rooftop pool bar, where guests can enjoy drinks and snacks while taking in the panoramic views of the city.
Best Western Plus Doha Location
Best Western Plus Doha is just a few steps away from the Corniche, one of the loveliest sights of Qatar.
The hotel is situated in the Old Doha City area, which is reachable via rental cars and taxis. Visitors and guests can take advantage of the hotel's prime location and explore the area with their friends and families easily.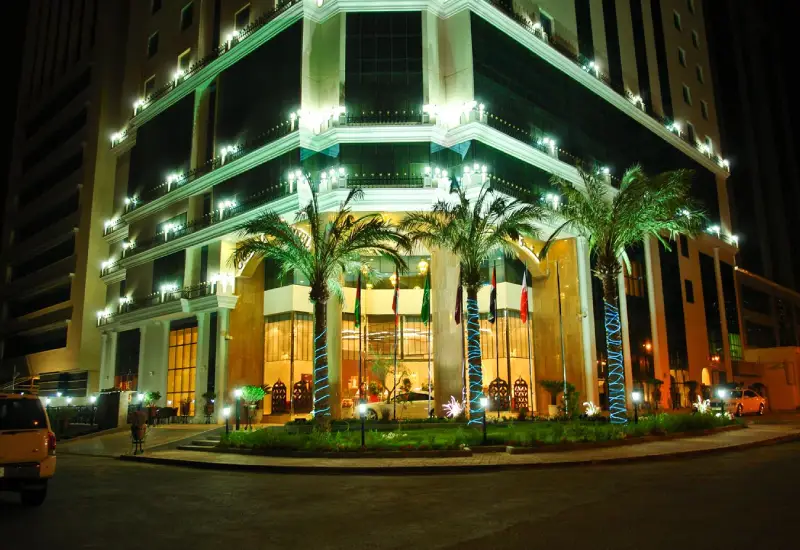 Best Western Plus Doha is proximate to countless sights such as the Corniche, MIA Park, National Museum of Qatar, Museum of Islamic Art, and Souq Waqif.
Tourists can also explore the closest landmarks, including QM Gallery Al Riwaq, Kabayan Store, and Bone & Joint Centre.
Pieces of Information
Best Western Plus Doha is situated on Al Safilia Street and has taken countless positive reviews from tourists, making it a top-level hotel in Qatar.
The hotel is located near the Corniche, and it is a great choice for travelers who want to be more active during their stay at the hotel.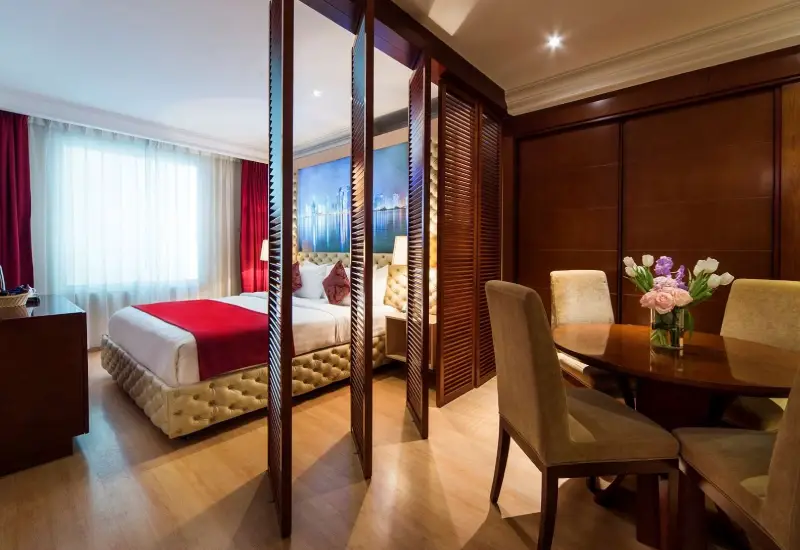 Best Western Plus Doha is also approximate to the International Airports where guests can easily reach the hotel by service shuttles, taxis, and rental cars.
Best Western Plus Doha Address: Old Salata, Al Safilia Street Old Salata, Doha Qatar
Best Western Plus Doha Contact Number: +974 4424 0000
Lastly
Embrace the luxury and elegance inside Qatar with Best Western Plus Doha. Providing many features and amenities for guests, Best Western Plus Doha invites its visitors to a brand-new experience.
In addition, the hotel is also situated in the tourist hub of Doha, being proximate to a lot of sites and attractions, making it convenient for tourists and newcomers to the kingdom of sand dunes and dust. If you are planning to visit Doha and enjoy the vibes and atmosphere of Qatar, make sure to consider Best Western Plus Doha as your accommodation option.
Are you planning to travel to Qatar? Check out our Qatar Hotel page & Qatar tours.