Qatar, a small country in the Persian Gulf, may not be on many travelers' radars, but it's an ideal destination for a stopover. With world-class attractions like Souq waqif and etc, luxurious accommodations, and a rich cultural heritage, Qatar offers a unique and unforgettable stopover travel experience.
Stopover Tourism
Traveling around the world is a thrilling experience, but it can be exhausting, especially for those taking long-haul flights. That is why many airlines offer the option of a stopover tour.
A stopover is essentially a layover that allows travelers to take a break, stretch their legs, and explore a new city before continuing on their journey.
This new trend in the travel industry is known as "stopover tourism." In this article, we will explore what stopover tourism is, how it works, and why it's becoming increasingly popular among travelers.
Who is a Stopover Tourist?
A stopover tourist is a traveler who intentionally plans a stopover in a city or destination as part of their travel itinerary.
This will allow the traveler to spend some time in a new place, experiencing the local culture and attractions, before continuing to their final destination.
Stopover tourists can positively impact local economies by spending money on accommodation, food, and activities during their stay.
Additionally, stopover tourism can promote the destination to potential future visitors, as well as encourage airlines to add the stopover as a stopover option in their flight itineraries.
What is a Stopover Tour?
A stopover tour is a type of travel that involves spending a night or two in a destination during a layover. It's an opportunity for travelers to explore a new city, experience the local culture, and see the sights before continuing their journey.
Stopover tours are available on many airlines, with some even providing a package deal that includes accommodation, meals, and city tours.
The popularity of Stopover Tours
Stopover tourism is becoming increasingly popular for several reasons. Firstly, it allows travelers to break up long flights and reduce the stress of traveling. Secondly, it's a great way to explore new destinations without having to book an additional trip.
Another reason is that airlines are now offering more stopover options, making it easier and more convenient for travelers to book a stopover tour. Finally, stopover tours are often affordable, allowing travelers to get more bang for their buck and see more of the world.
Popular Stopover Destinations
There are many popular stopover destinations around the world, each offering something unique for travelers. Some of the most popular stopover destinations include:
Qatar: Qatar has one of the best airlines (Qatar Airways) in the world, which is why some travelers spend hours between their two flights in this country. Stopover tours are very popular among these travelers because they can see the best Qatar attractions with their own eyes in a short period of time.
UAE: A popular stopover destination offering a blend of luxury, culture, and adventure. Travelers can visit the world's tallest building, the Burj Khalifa, go shopping in the world's largest mall and explore the city's vibrant souks.
Singapore: Singapore is a great stopover destination for foodies and culture lovers. The city is famous for its diverse cuisine, which ranges from street food to Michelin-starred restaurants. Travelers can also visit the city's famous Gardens by the Bay, the Marina Bay Sands, and the Merlion statue.
Istanbul: Istanbul is a great stopover destination for history and culture lovers. The city is home to some of the world's most iconic landmarks, including the Hagia Sophia, the Blue Mosque, and the Grand Bazaar.
Tokyo: Tokyo is a great stopover destination for travelers who love technology, fashion, and food. The city is known for its high-tech gadgets, fashion-forward trends, and incredible cuisine. Travelers can also visit some of the city's top attractions, such as the Tokyo Tower, the Imperial Palace, and the Senso-ji Temple.
Can I Go Out During Stopover?
When it comes to stopover tours, one of the most common questions tourists ask is whether they can leave the airport during their layover. The answer is yes, but it depends on the destination and the airline.
Some countries allow travelers to enter without a Qatar visa if they have a layover of a certain duration, while others require a visa. It's important to check the visa requirements before booking a stopover tour.
Most airlines also offer tours and packages designed specifically for stopover tourists, so travelers can get the most out of their layover.
Qatar Stopover Tour
One of the most popular stopover tours is the Qatar stopover tour. Qatar Airways offers this service to its passengers, allowing them to explore the city of Doha during their layover. The Qatar stopover tour includes accommodation, tours of the city, and meals.
The organized tour highlights the best of Doha, with visits to museums, art galleries, and traditional markets. The tour also includes a visit to the iconic Museum of Islamic Art, which is a must-see for anyone visiting Doha.
One of the best things about Qatar is its modern and efficient airport, Hamad International Airport. The airport has been consistently ranked as one of the best airports in the world, with state-of-the-art facilities, world-class dining and shopping options, and even an in-airport hotel.
This makes Qatar an ideal stopover destination for travelers heading to other parts of the world, especially Asia and Australia.
One of the most popular attractions in Qatar is the Museum of Islamic Art, located in the capital city of Doha.
The museum is home to one of the most comprehensive collections of Islamic art in the world, featuring artifacts from as far back as the 7th century. The museum's stunning architecture and beautiful waterfront location also make it a popular spot for photography and sightseeing.
Another must-visit attraction in Qatar is the Souq Waqif, a traditional Arabian marketplace located in the heart of Doha.
The souq offers a glimpse into Qatar's rich cultural heritage, with vendors selling everything from spices and textiles to jewelry and souvenirs.
Visitors can also enjoy traditional Qatari cuisine at the many restaurants and cafes scattered throughout the souq.
For those seeking adventure and outdoor activities, Qatar has plenty to offer. The country's desert landscape is perfect for activities like dune bashing, camel riding, and even camping under the stars.
Qatar's pristine beaches also offer a range of water sports activities, including jet skiing, kayaking, and paddleboarding.
Finally, for those seeking luxury and relaxation, Qatar has no shortage of world-class accommodations. From best Qatar hotels like the Four Seasons and St. Regis to opulent resorts like the Banana Island Resort and the Sharq Village and Spa, visitors can indulge in the ultimate pampering experience.
Doha Stopover Tour
The Doha stopover tour is a great option for those who have a layover in Doha. The tour includes visiting some of the city's most famous landmarks, such as the Souq Waqif, the Museum of Islamic Art, and Pearl Qatar.
As part of the tour, visitors can also take a trip to the top of the iconic Burj Doha, where visitors can enjoy panoramic city views. The Doha stopover tour is a great way to get a taste of Qatar's culture and history while enjoying some of the city's top attractions.
Cost of Stopover Tour
The price of a stopover tour can vary based on several factors, including the destination, length of the stopover, and chosen activities and accommodations.
Certain airlines offer stopover programs for travelers that are part of their flight itinerary, allowing them to spend a few days in a designated city at little or no cost. However, if the stopover is not included in the flight itinerary, the cost will depend on the traveler's budget and preferences.
The expense of lodging will vary based on the type of accommodation selected, ranging from budget-friendly hostels to high-end hotels. Similarly, the cost of activities will be determined by the traveler's interests, ranging from free sightseeing to paid tours and experiences.
Overall, a stopover tour can be an affordable way to experience a new destination, especially if it is part of a flight itinerary with a stopover program. However, it's important to do a little research and plan ahead to ensure that the cost fits within your budget.
Disadvantages of Stopover Tourism
While stopover tourism can be a great way to break up a long journey and explore new destinations, there are some downsides to consider. Firstly, travelers may experience jet lag, which can interfere with their enjoyment of their stopover tour.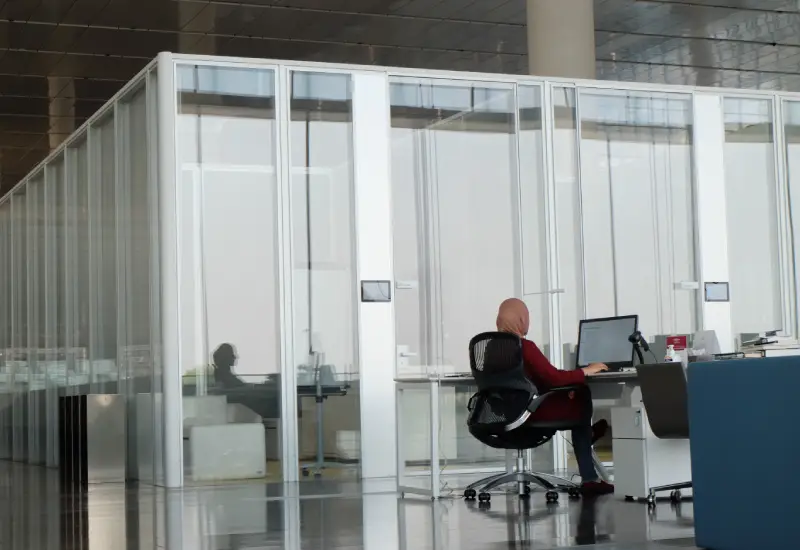 Secondly, stopover tours can be costly, especially if they include accommodation, tours, and meals. Finally, some travelers may feel rushed during their stopover tour as they try to cram in as much as possible before their flight.
Read more: Best Qatar Souvenir
How to Apply for a Stopover
To apply for a stopover, you will need to follow the specific guidelines and procedures set by the airline you are flying with. Many airlines offer stopover programs that allow passengers to spend a few days in a designated city or destination at little or no extra cost.
Some airlines even offer complimentary hotel accommodations, tours, or other perks as part of their stopover program.
Here are some general steps to apply for a stopover:
Research the airline's stopover program: Check if the airline you are flying with offers a stopover program and what destinations are included. Some airlines may require the stopover city on their flight route.
Choose your stopover destination: Select a destination where you would like to stopover and keep in mind the duration of the stopover and any visa or entry requirements.
Book your flight: When booking your flight, look for options that allow for a stopover. You can usually add a stopover when booking your flight online or through a travel agent.
Follow the airline's procedures: Follow the airline's specific procedures for applying for a stopover. This may include contacting the airline's customer service or using an online tool to request a stopover.
Plan your stopover activities: Once your stopover is confirmed, plan your itinerary and activities for your time in the stopover city.
Remember to research the stopover program in advance and carefully read the terms and conditions to ensure that you meet all requirements and take advantage of any perks offered.
Final Word
Stopover tourism is a new trend in the travel industry that allows travelers to explore a new city during a layover. It is a great way to break up a long journey and see some of the world's top destinations.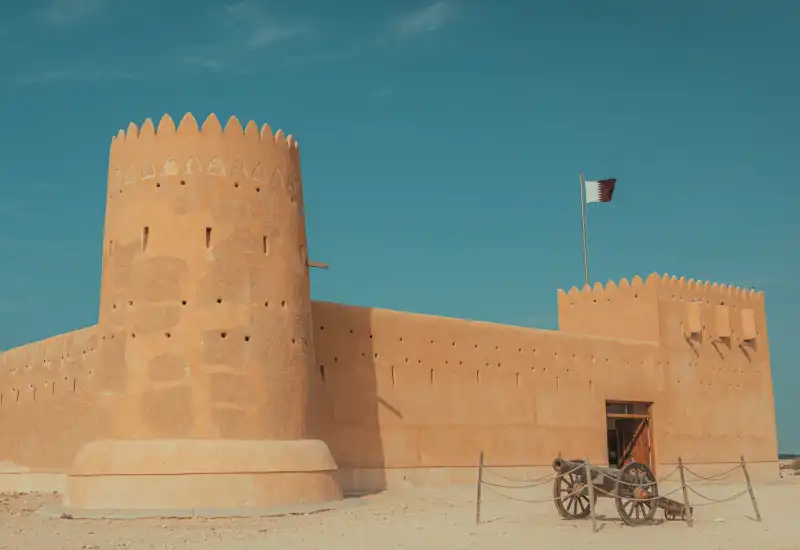 Many airlines offer stopover tours that include accommodation, meals, and city tours. If you're planning a long-haul, The Qatar stopover tour and the Doha stopover tour are two popular options for those traveling through the Middle East.
In conclusion, Qatar may not be on everyone's travel itinerary, but it's a destination worth considering for a stopover. With its modern airport, rich cultural heritage, stunning attractions, outdoor activities, and Qatar luxurious accommodations, Qatar offers a unique and unforgettable travel experience.
If you want to book a stopover tour, you can check Qatar Stopover Tours.