The Asian Cup, recognized as one of the most significant football competitions in the continent of Asia, takes place every four years. This year, the tournament will be held in Qatar, offering football enthusiasts a remarkable opportunity to witness the excitement up close. If you are ready to cheer for your favorite team, it is wise to start planning your journey now. In this article, we will provide details on the tournament's commencement, as well as a comprehensive list of the stadiums where the event will be held, allowing you to prepare for an unforgettable football spectacle.
Who is Hosting the 2023 Asian Cup?
China was initially awarded the rights to host the 2023 Asian Cup on June 4, 2019, just before the 69th FIFA Congress in Paris, France.
The tournament was originally scheduled to take place from June 16 to July 16, 2023. However, on May 14, 2022, the Asian Football Confederation (AFC) announced that China would no longer host the event due to the challenges posed by the ongoing COVID-19 pandemic and China's strict Zero-COVID policy.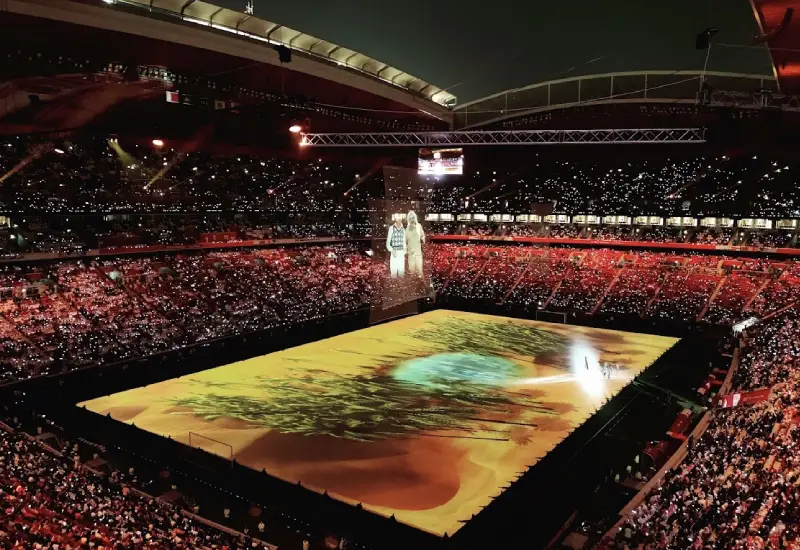 As a result of China's decision to relinquish its hosting rights, the AFC initiated a second round of bidding, with a submission deadline set for October 17, 2022.
Four nations, including Australia, Indonesia, Qatar, and South Korea, entered the bidding process. Australia, however, withdrew from the competition in September 2022, and Indonesia followed suit on October 15.
Ultimately, on October 17, the AFC declared Qatar as the new host for the AFC Asian Cup 2023. This change in the host nation set the stage for what promises to be a memorable tournament in the heart of the Middle East.
Asian Cup 2023 Tickets
As anticipation builds for the AFC Asian Cup Qatar 2023, football fans from across the continent have already secured their spots in the stadiums, with more than 150,000 tickets already sold.
The enthusiasm was palpable as supporters rushed to acquire the entire first batch of tickets released by the Local Organising Committee.
Within the initial 24 hours of ticket sales opening on October 10, 2023, an impressive 81,209 tickets found eager buyers.
Asian Cup 2023 Tickets Price
Football enthusiasts can secure their spot in the action at affordable prices. Group stage match tickets start at just 25 QAR and can be conveniently purchased online through the official ticketing website (http://asiancup2023.qa).
Fans from around the world, not just in Qatar, have the opportunity to acquire their tickets through the same user-friendly platform.
One remarkable aspect is that the Hayya app will not be a mandatory requirement for entering stadiums, simplifying the process for spectators. To cater to a range of preferences, fans can choose from a range of packages to follow their favorite teams closely.
Moreover, the organizers have ensured that all matches have accessible seats, including wheelchair-accessible seating, to provide a barrier-free experience for disabled fans.
What are the Stadiums for the Asian Cup 2023?
The Asian Cup 2023 is scheduled to take place in Qatar, and the tournament will be held in a selection of world-class stadiums.
These locations have been carefully chosen to provide a magnificent backdrop for the football action. Here are the Asian Cup 2023 stadiums list, where the battles for continental glory will occur:
Al Bayt Stadium
Lusail Stadium
Ahmad bin Ali Stadium
Education City Stadium
Jassim bin Hamad Stadium
Khalifa International Stadium
Abdullah bin Khalifa Stadium
Al Thumama Stadium
Al Janoub Stadium
Al Bayt Stadium
Located in Al Khor, this stunning stadium reflects the traditional tents of the nomadic Qatari people, known as "bayt al sha'ar." With a capacity to hold 60,000 spectators, Al Bayt Stadium provides a captivating blend of modern amenities and cultural significance.
Its unique design and commitment to sustainability, aiming for a Global Sustainability Assessment System (GSAS) 4-star rating, make it a standout host venue for the tournament.
This modern stadium is destined to host the tournament's final match. With a seating capacity of 88,966, Lusail Stadium is not only an architectural marvel but also a symbol of Qatar's commitment to hosting world-class events.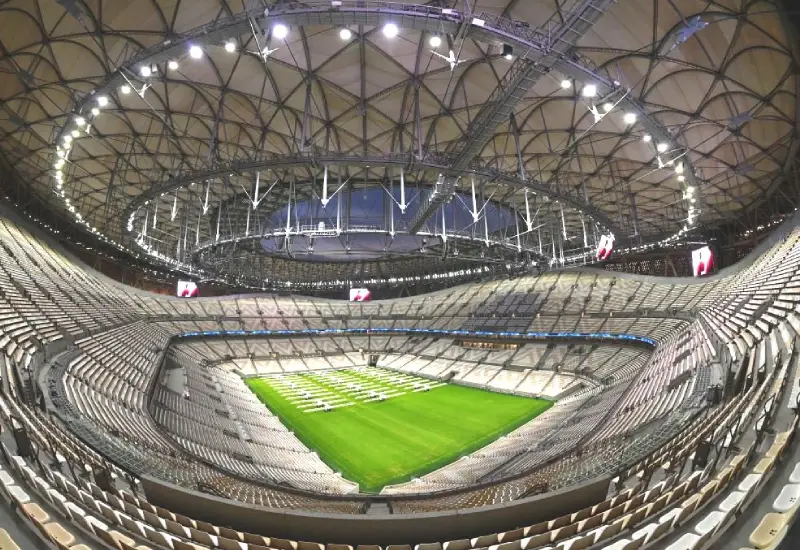 The stadium's futuristic design and cutting-edge facilities promise an unforgettable experience for football fans.
As the culminating venue for the Asian Cup 2023, Lusail Stadium is poised to witness historic moments and create lasting memories for spectators from around the globe.
Ahmad bin Ali Stadium
Named in honor of Qatar's legendary footballer Ahmad bin Ali, the stadium combines modernity with the country's rich football heritage.
With a seating capacity of 40,740, this venue promises an intimate and electrifying atmosphere for fans. The stadium's distinctive façade, inspired by the intricate patterns of traditional Qatari craftsmanship, adds a cultural touch to the contemporary design.
Education City Stadium
Education City Stadium in Doha is a modern masterpiece located within the innovative Education City complex.
With a seating capacity of 45,350, the stadium boasts cutting-edge facilities and an environmentally friendly design, aiming for a Global Sustainability Assessment System (GSAS) 4-star rating.
The striking façade features intricate patterns inspired by Islamic art, adding a touch of cultural richness. The stadium promises a dynamic and memorable experience for football fans and players.
Jassim bin Hamad Stadium in Al Sadd is a prominent place for the AFC Asian Cup Qatar 2023. Named after the former president of the Qatar Football Association, this stadium is an iconic piece of Qatar's sports landscape.
With a seating capacity of 12,946, it provides an intimate setting for football matches. The stadium's modern design and facilities ensure a comfortable experience for spectators.
Located in Aspire Zone, this stadium has a seating capacity of 47,796 and has been a witness to numerous historic sporting events.
Renovated for the 2022 FIFA World Cup and now a key player in the Asian Cup 2023, Khalifa International Stadium combines modernity with tradition.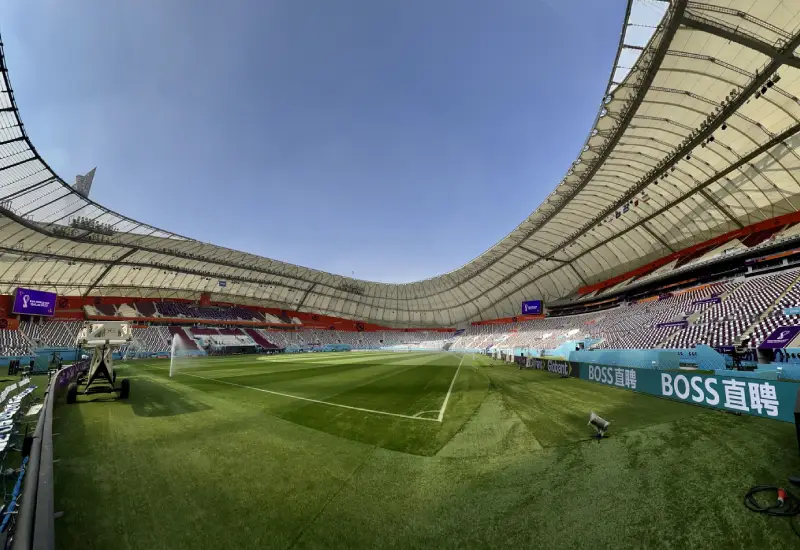 Its striking architecture and modern facilities create an inviting atmosphere for fans. As a host to important matches in the tournament, Khalifa International Stadium is poised to continue its legacy as a focal point for football excellence and memorable moments in Qatar's sporting history.
Abdullah bin Khalifa Stadium, located in the city of Al Rayyan, is a vital venue for the AFC Asian Cup Qatar 2023. With a seating capacity of 10,750, this stadium offers an intimate setting for football enthusiasts.
As a host to exciting matches in the Asian Cup 2023, Abdullah bin Khalifa Stadium will undoubtedly provide a vibrant and passionate atmosphere for fans, contributing to the tournament's overall spectacle.
Al Thumama Stadium is a key player in the AFC Asian Cup Qatar 2023. With a seating capacity of 20,000, this modern venue boasts a sleek design inspired by the "gahfiya," a traditional Qatari headpiece.
As one of the tournament's host stadiums, Al Thumama promises an intimate setting for football fans.
Al Janoub Stadium is located in Al Wakrah, a striking venue ready to host matches for the AFC Asian Cup Qatar 2023.
It is a remarkable place that is ready to host the 2023 Asian Cup in Qatar. The stadium's design reflects the sails of traditional dhow boats and celebrates Qatar's maritime heritage, with a capacity of 40,708.
Final word
Get ready for an amazing football journey at the AFC Asian Cup Qatar 2023, hosted in some incredible stadiums. From Al Bayt's cultural charm to Lusail's futuristic vibes, each stadium adds its charm and splendor to the tournament.
These stadiums are not just places to watch football—they are the heart of the excitement. Qatar shows its love for the game on the world stage, and it goes beyond football. This is an experience waiting to happen, so don't miss it.
Are you planning to travel to Qatar and looking for a Qatar travel agency? check out our Qatar tours.